GILAS Pilipinas may have overcome a giant hurdle in defending champion China in the 2017 Fiba Asia Cup, but three more formidable teams, possibly four, stand in the way of its bid to bring him the country's first Asian championship since 1986.
Victories over China (96-87) and Iraq (84-68) should be enough to give Gilas the top spot in tough Pool B of the 16-nation, 13-day conclave - and a bye into the quarterfinal round where a match against the winner of a knockout match between the second-placer of Pool D and the third-placer in Pool C awaits (See CHART).
As things stand now, Japan and Chinese-Taipei are fighting for second place in Pool D while host Lebanon has the inside track on South Korea in the battle for second place in Pool C.
Among the four, host Lebanon appears to be the most dangerous after losing a close game to unbeaten New Zealand, 82-86. The Lebanese are led by comebacking Fadi El Khatib, 37, who currently leads the hosts in scoring (24.5 ppg), rebounds (8.0), and assists (6.0).
South Korea, Japan and Chinese Taipei (which is without naturalized player Quincy Davis) all brought young teams to Beirut but all three aren't pushovers, especially the Koreans who beat a younger Gilas side in the last Jones Cup in Taipei.
Continue reading below ↓
Recommended Videos
[See Small men run show as giants missing from Fiba Asia Cup]
But it is what lies beyond the quarterfinals that is more daunting for Gilas, which is looking to give the country its first Asian title since a national team coached by the late Ron Jacobs and led by Allan Caidic and Samboy Lim lifted the Asian title in 1986 in Kuala Lumpur.
Here's a picture of what awaits them: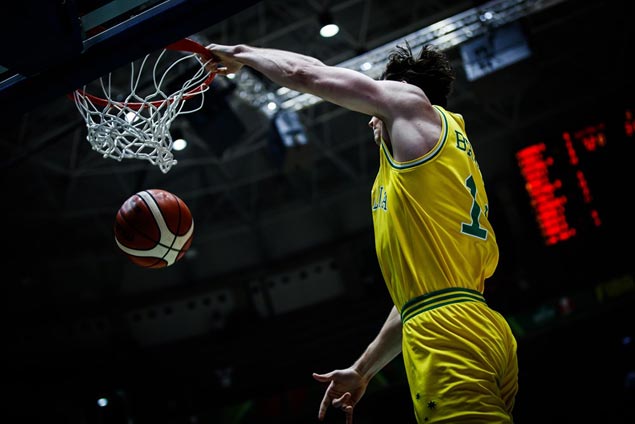 Australia
Australia, competing in Fiba's Asian zone for the first time, has been impressive as expected even if the Boomers brought in a team made up exclusively of players from its national league and without NBA players like Andrew Bogut, Ben Simmons, and Patty Mills.
In fact, the Aussie press has been left wondering what the Aussies can gain from competing against sub-par opposition in the Asian zone after the Boomers shellacked Japan, 84-68, and Hong Kong, 99-58, in their first two games.
To think that the Boomers have yet to field Olympian and NBA veteran David Andersen, a 6-11 power-forward/ center who showed up for the team's first two games in street clothes. Its other star, 6-6 former Houston Rockets draftee Brad Newley, has played just 15 minutes in the tournament.
The Boomers are expected to complete a sweep of Pool D in a game against Chinese Taipei on Saturday, putting them straight to the quarterfinals where they are expected to go out in full force.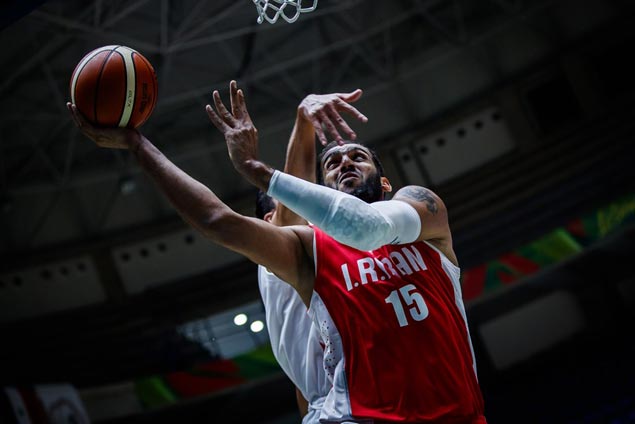 Iran
Iran, which beat Gilas in the 2013 final in Manila, has suddenly become a force in this tournament after NBA veteran Hamed Haddadi decided to join the team after sitting out its entire pre-tournament buildup to rest an injury sustained playing in the Chinese pro league.
With the 7-2 Haddadi averaging 16 points, 8.5 rebounds, 1.5 blocks and a team-best 8.5 assists, the Iranians have thrown their weight around early by beating India to a pulp, 101-54, and turning back Syria, 87-63. Iran is set to contest the top seed for Pool A with similarly unbeaten Jordan.
However, Iran is a team that is currently on rebuilding mode after a golden era that saw Haddadi combine with flamboyant forward Samad Nikkhah Bahrami and heady guard Mahdi Kamrani to lead the Middle East side to the pinnacle of Asian basketball.
From that team, the only other prominent holdover aside from Haddadi is Mohammad Jamshidi, a former Meralco Asian import who now combines with rising star Behnam Yakhchali in Iran's rejigged backcourt.
Still, any team with an anchor like Haddadi will be tough to beat.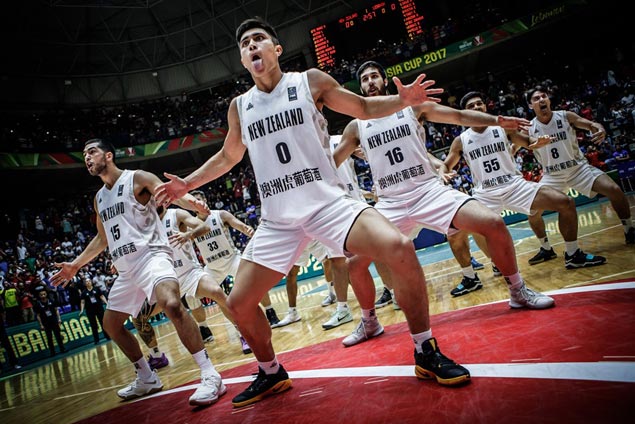 New Zealand
The Tall Blacks brought in a relatively young team for the Fiba Asia Cup with only three holdovers from the team that beat an Andray Blatche-led Gilas side, 89-80, in the Fiba Olympic qualifiers in Manila in July 2016.
Out of the team are brothers Tai and Corey Webster, who torched Gilas for 48 points in Manila last year, as well as Thomas Abercrombie, who had 13 points and seven rebounds against the hosts.
The two final cuts from that 2016 team, in fact, are both in Beirut, namely Ethan Rusbatch and Finn Delany, who, by the way, is the Tall Blacks' second best scorer (3.5 ppg) and leading rebounder (6.5) in the Fiba Asia Cup through two games.
However, it is a testament to New Zealand's depth that the team has done well so far in Beirut with victories over Kazakhstan (0-2), 70-49, and host Lebanon (1-1), 86-82. Shea Ili, a holdover from the Olympic qualifier team, led the team with a 15.5-point average.
Going to a game against Korea (1-1) on Saturday, the Tall Blacks are expected to gain outright entry into the quarterfinals.
POSTCRIPT: Gilas is a long way from winning this tournament. But the good thing is, the two early victories should be good enough to steer the Philippines clear of Australia, which it was in line to face in the quarters had it lost to China.
If it hurdles its quarterfinal match (against possibly Lebanon or South Korea), Gilas will likely face Iran or Jordan in the semifinals.
On the other hand, China may likely face Australia in the quarterfinals while New Zealand possibly awaits the Boomers in the semis if current form holds.
That should be as good a draw as any for Gilas. Now let's all keep our fingers crossed.
[See Gilas raises hope for first all-Filipino Asian champion in 44 years]