THE finest young Filipino players in and out of the country have been assembled for the Gilas Pilipinas pool for the 2023 World Cup, but some you may not have heard of.
Trust us, you'll hear a lot about these youngsters soon enough.
After featuring six collegiate players who, unlike other Gilas pool members, have most flown under the radar, allow us to introduce you to overseas-based Fil-foreigners in Remy Martin, Troy Rike and Dwight Ramos.
From the looks of it, there are more reasons to be excited once this trio join the Gilas pool.
REMY MARTIN
6-1 guard, Arizona State University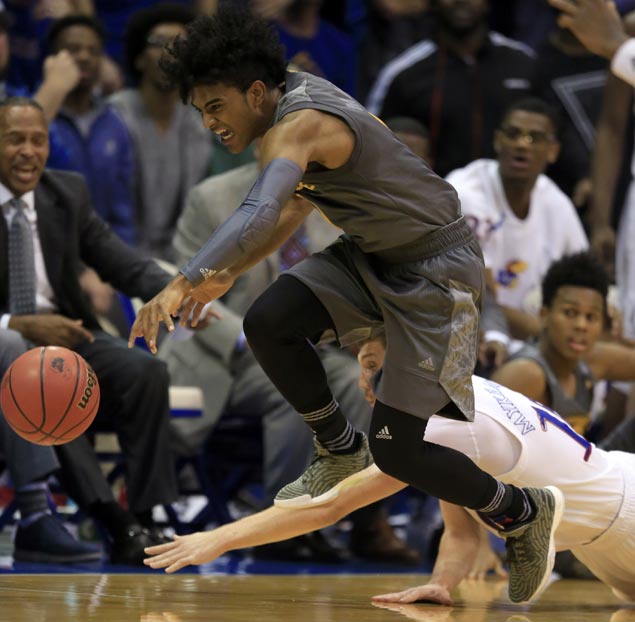 Continue reading below ↓
Recommended Videos
While Remy Martin has already made a buzz among diehard Filipino basketball fans, there's still a shroud of mystery surrounding this Fil-American point guard.
If all falls into place for Gilas Pilipinas, the country's point guard of the future might be already secured.
Martin is already strutting his wares for Arizona State University in the PAC 12 conference, the conference which has produced the most number of champion schools in the US NCAA.
The heady 19-year-old guard is already learning the ropes at the point guard position from legendary Duke point guard, Bobby Hurley.
As a freshman, Martin is playing solid minutes off the bench for the Sun Devils, averaging 10.3 points, 3.1 rebounds, 2.6 assists and 1.3 steals in 25 minutes.
And oh, he was also a four-star recruit out of high school, playing alongside prospective lottery pick Marvin Bagley of Duke at Sierra Canyon.
As per representing the country? The young guard out of Chatsworth, California is definitely proud of his Filipino heritage – wearing a wrist band with the Philippine flag during their games.
DWIGHT RAMOS
6-5 guard, Cal State Fullerton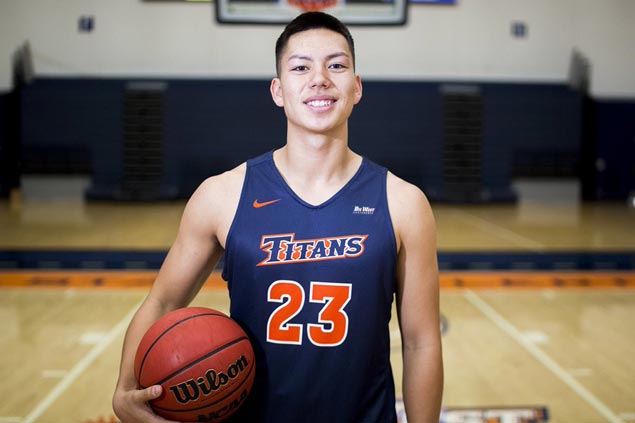 Unlike Martin, Dwight Ramos has been on the radar of Filipino hoops fans for a long time – and you need not look far to see his highlights. Just typing "Dwight Ramos Gilas Prospect" on YouTube will do the trick.
He was even expected to play for Batang Gilas in the 2016 FIBA Asia U-18 after he got strong recommendations from former national team coach Tab Baldwin himself. Unfortunately, that didn't materialize as he failed to get clearance from his school.
There's definitely a reason for the hype surrounding this kid, who put up averages of 28 points and nine rebounds in his senior year for Walnut High School. Now he's playing Division 1 NCAA ball for Cal State Fullerton – the school which produced PBA stars and many-time national team players Marcio Lassiter and Ryan Reyes.
He's yet to find consistent minutes for the Titans, but he's shown glimpses of what he can do on the offensive end in some games, breaching the double digit mark in his freshman year four times.
TROY RIKE
6-8 forward, Wake Forest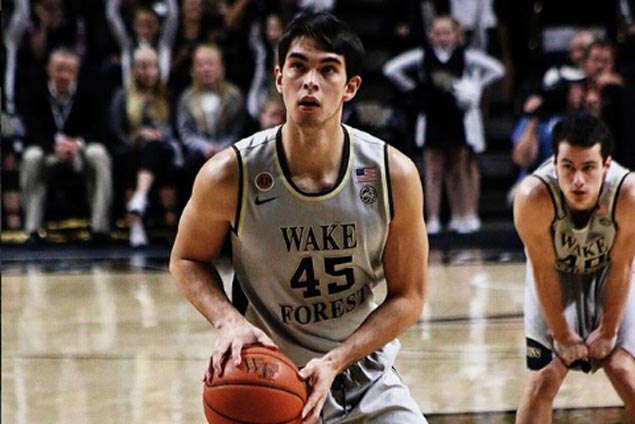 With Martin and Ramos expected to add firepower from the perimeter, Troy Rike could be exactly the guy Gilas needs to beef up its frontline in the future.
Rike came in as a walk-in for Danny Manning's tryouts at Wake Forest in the powerhouse Atlantic Coast Conference, the team which has produced the likes of Tim Duncan, Chris Paul, Muggsy Bouges Jeff Teague and James Johnson, to name a few.
He isn't gonna be an NBA star like the players mentioned above as he's only played five games so far in his junior year, but the fact that he made the cut in one of the premier collegiate programs in the US says a lot.
At 6-foot-8, Rike has the touch to knock down jumpers from the perimeter and the wingspan to intimidate players underneath. With the likes of 7-2 Kai Sotto, 6-11 AJ Edu, 6-9 Kemark Carino and 6-8 Isaac Go all in the pool, the future of the Philippines definitely looks BIG.