JALEN Green re-introduced himself to Kai Sotto with an emphatic slam in FilAm Sports USA's 90-67 win over Ateneo in the 2019 Chooks-to-Go NBTC League National Finals on Wednesday at Mall of Asia Arena.
It was deja vu for the top-ranked high school player from the United States as he woke the crowd with his highlight slams, none more emphatic than his thunderous jam over the 7-foot-2 Filipino prospect in the second quarter.
The Fil-American high-flyer could only smile talking about the exchange.
"Last year, it was like a big thing, too, the whole matchup thing in the All-Star Game and stuff like that," he said, looking back on a similar dunk he pulled off over Sotto in last year's edition of this annual showpiece,
However, the 17-year-old Green is just happy to mix it up with Sotto in the NBTC as they both try to make a name for themselves in their chosen paths.
"We're both making a name for ourselves out here. Kai is already ranked number one (in the Philippines), so when I came out here this time and I saw the opportunity to dunk on him, I just went up, you know," he said with a smile.
Continue reading below ↓
Recommended Videos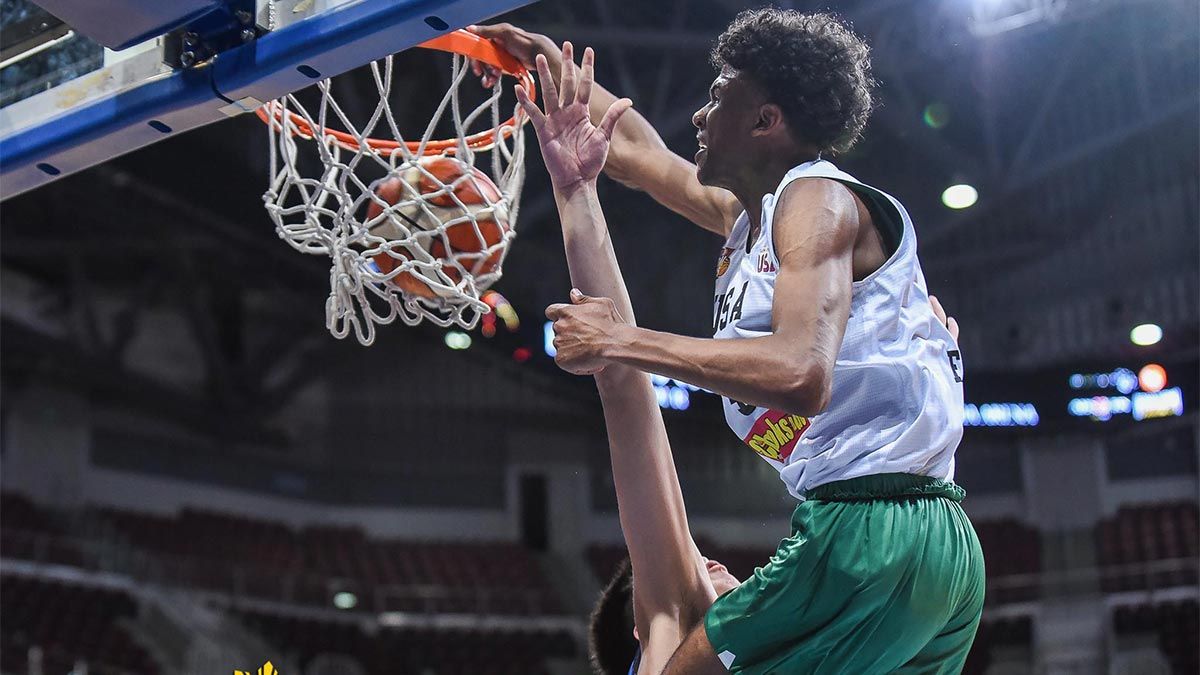 Green finished with 31 points, nine assists, six rebounds, and three steals in an all-around effort for FilAm Sports USA.
With the future for the Ateneo Blue Eaglet uncertain, the high-flying Fil-Am could only offer some handy advice.
"Kai's young, he's really young, so he's still got a lot of potential. He's still got a lot of growing up to do, a lot of developing. He's 7-foot-2 and you can see that his body is not caught up to the game yet, and he's still got a lot to go," he said.
"I think he's gonna be really good, but he just needs to keep working, get stronger, and he'll be fine."