TECHNOLOGICAL Institute of the Philippines got back on track with a 35-point decimation of Italiano's Homme, 133-98, in the 2019 PBA D-League Foundation Cup on Thursday at Ynares Sports Arena in Pasig.
Senegalese big man Papa Ndiaye had 29 points, scoring 15 in the Engineers' 44-point second quarter explosion that turned a slim 22-21 lead to a 66-50 halftime advantage.
Ndiaye also had 16 rebounds as TIP bounced back from a 85-70 loss to BRT Sumisip Basilan-St. Clare last Monday.
"We were lucky that the other team wasn't as prepared," said coach Potit De Vera.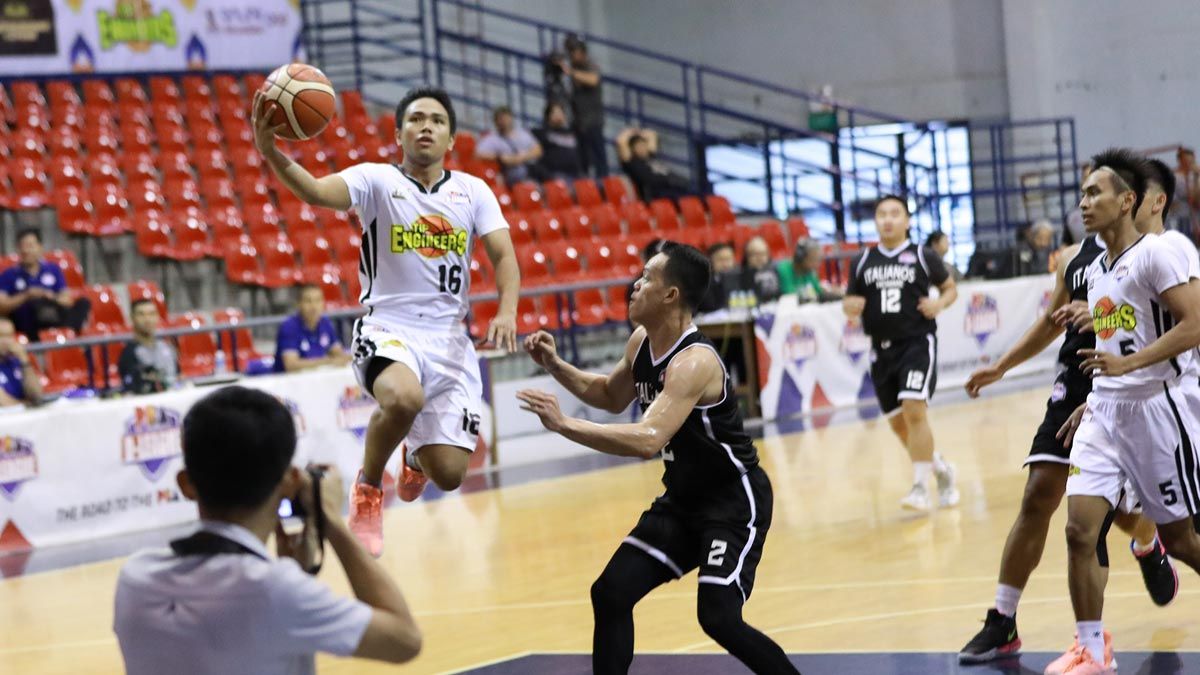 TIP improved to 3-1.
Continue reading below ↓
Recommended Videos
Warren Calara also made his presence felt with 18 points and six rebounds, Lewis Pamasante had 13 points, four assists and three boards, Bryan Santos scored 12 and Ivan Santos added 11 markers.
The Engineers shot 57-percent from the field in the match that saw them lead by as many as 37 points, 129-92, late in the game.
TIP also dominated the boards, 83-52, and forced Italiano's Homme to commit 28 turnovers, turning those into 22 easy points.
Marlon Monte carried the load for Italiano's Homme with 33 points and nine rebounds.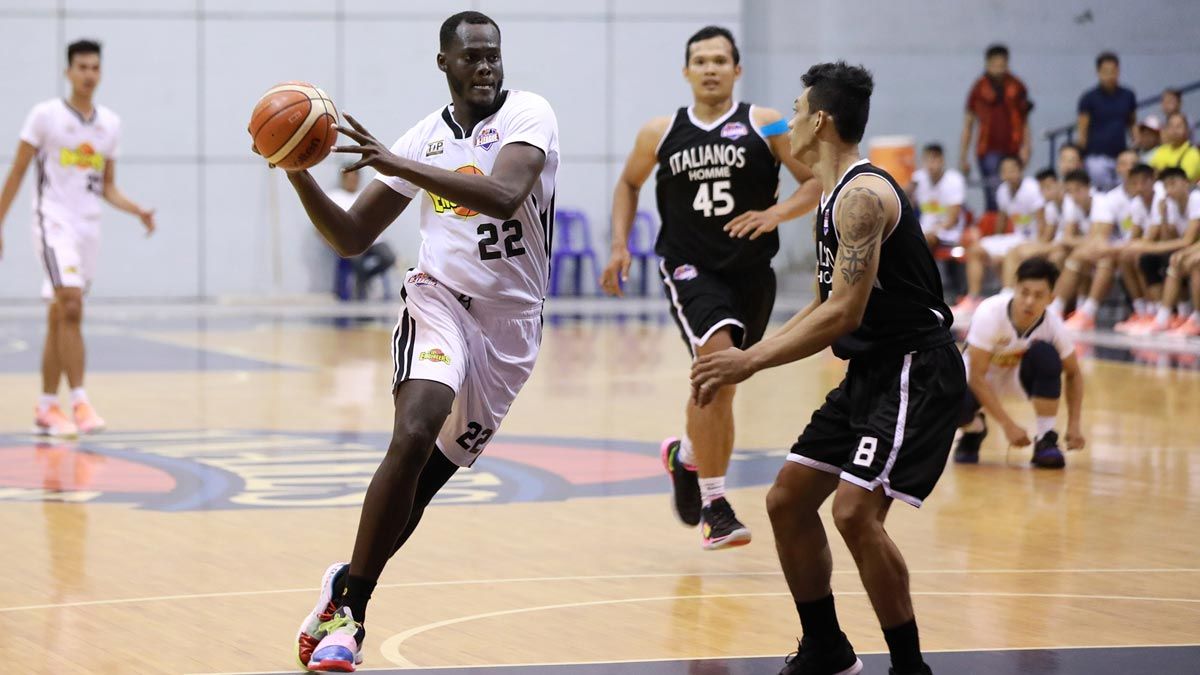 Francis Munsayac had 17 points for the newcomers, which fell to 1-1 in Group B. Marlon Gozum made 15 points and nine rebounds, while Ronald Roy added 12 markers.
The scores:
TIP 133 - Ndiaye 29, Calara 18, Pasamante 13, B. Santos 12, I. Santos 11, Pinca 9, Sandagon 8, Navarro 8, Calisay 7, Ramilo 6, Carurucan 6, Enrile 4, Daguro 2, Tan 0, Jimenez 0.
Italiano's Homme 98 - Monte 33, Munsayac 17, Gozum 15, Roy 12, Trance 6, Neypes 6, Pontejos 4, Cruz 3, Labastida 2, Colina 0.
Quarterscores: 22-21; 66-50; 99-76; 133-98.