HONESTLY speaking, coach Stevenson Tiu had meager expectations for his BRT Sumisip Basilan-St. Clare heading into the 2019 PBA D-League Foundation Cup.
"Ang feeling ko nga, hindi pa malakas itong team ko kaysa sa mga previous teams ko," he said.
Those comparisons are justified.
Coaching Jumbo Plastic from 2013 to 2015, Tiu has had talents like Ed Daquioag, Aljon Mariano, Jason Ballesteros, and Karl Dehesa and was a fixture in the playoffs of the developmental ranks.
However, the farthest the Giants could get to is the semis, reaching it in the 2014 Foundation Cup before being booted by Blackwater.
Tiu has had more success in his return, this time for Che'Lu Bar and Grill, as he rode the leadership of Jeff Viernes to two consecutive Finals appearances last season.
Unfortunately, both trips ended in bridesmaid finishes, with Zark's Burger-Lyceum and Go for Gold gaining the upper hand against the Revellers in those respective championship duels.
"Panay veterans yun at magagaling, pero hindi nila ako na-carry sa championship," he reflected.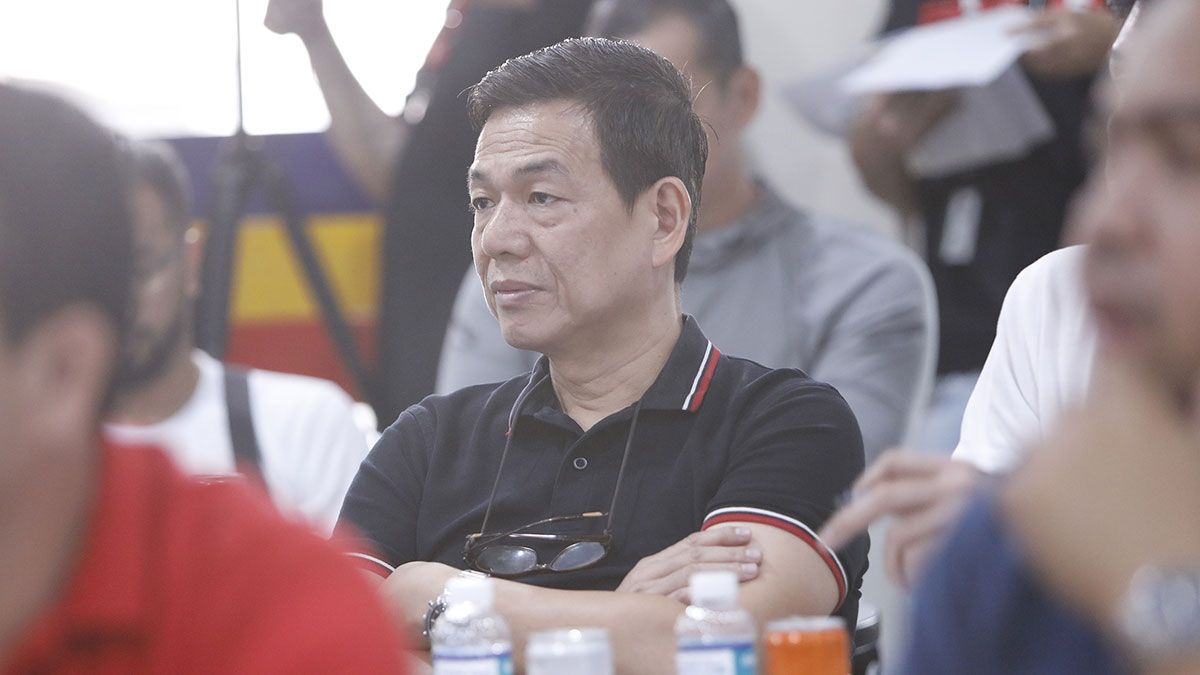 Continue reading below ↓
Recommended Videos
Those teams, however, could not accomplish what this Saints squad just did.
BRT Sumisip-St. Clare outlasted the fancied Marinerong Pilipino in the championship round, taking the pulsating Game Three, 63-60 on Monday to win the crown and give the 56-year-old bench tactician his first PBA D-League title.
The success came much of a surprise for Tiu, who admittedly, had doubts and even felt that his side wasn't tested enough on its way to the Finals against the Skippers.
But for him, what sets the Saints apart is the right balance between youth, brought in by the St. Clare core, and experience, provided by his old reliables like Jessie Collado and Jhaps Bautista.
"Yung mga veterans ang nag-lead at mga young ones ang nag-provide ng opportunity. Nag-complement yung dalawa," he said. "Binigay sa akin nitong mga bata yung buong heart nila at yung passion nila. Even sa practice yung mga di nagagamit, they came every day and they provided energy."
That's why Tiu couldn't thank the team enough for giving him this chance to reach the peak for the first time in the PBA D-League.
"Masarap," said Tiu, whose won titles coaching for Hope Christian High School, as well as for Jumbo Plastic in the now-defunct Pilipinas Commercial Basketball League (PCBL).
"I've been here for six years, puro semis, quarters, at finals lang. This is the first time I won and maybe, it was really destined to me."