THE fate of the PBA D-League season hangs in the balance come August.
PBA commissioner Willie Marcial has set a deadline on what to make of the postponed season of the developmental ranks as the pro league continues to deal with the after effects brought upon by the global COVID-19 pandemic.
"By August, dedesisyunan namin ang D-League," the amiable executive said on Tuesday's online Philippine Sportswriters Association (PSA) Forum.
Marcial said that the decision-making with regards to the 10th season of the D-League will coincide on the timeline that the Board of Governors have when it comes to the resumption of the games.
"Yung D-League, as of now, baka sasabay sa PBA," he said.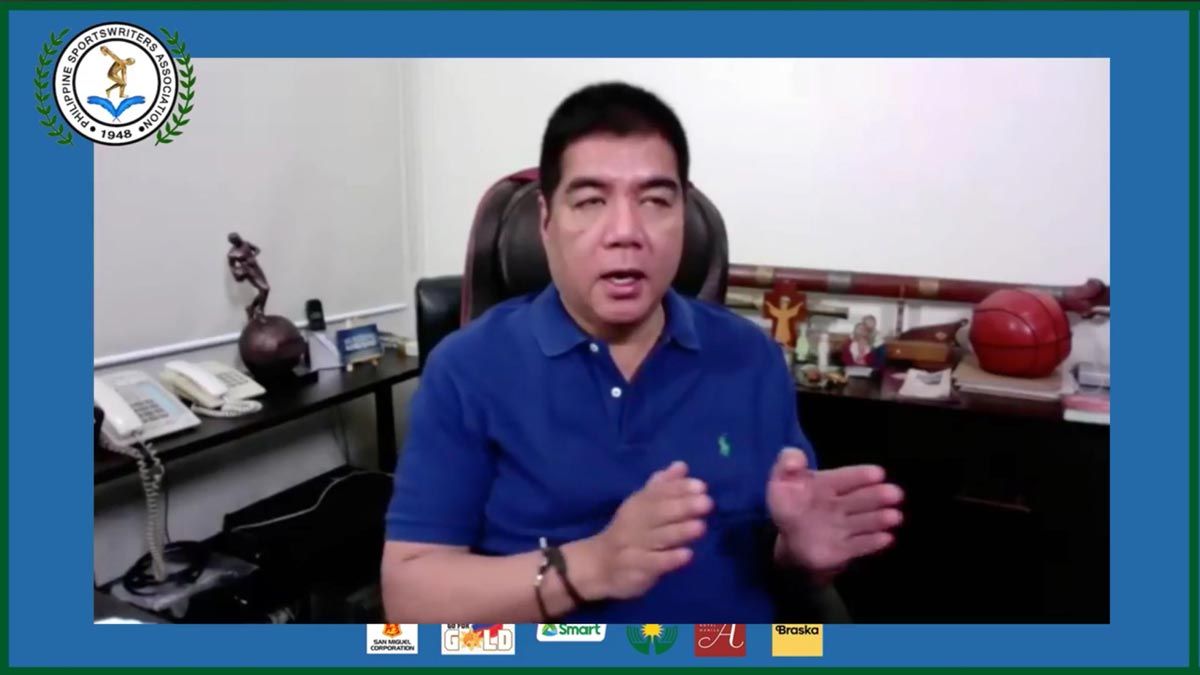 Continue reading below ↓
Recommended Videos
That, however, is only a big if as the continuing growth of confirmed COVID-19 cases in the country may hamper plans of bringing the action back.
Professional basketball and football teams have already been given the green light by the Inter-Agency Task Force (IATF) on Emerging Infectious Diseases to return to practice, with PBA ballclubs already preparing for their return.
Amaetur teams, especially collegiate squads, have yet to be given that privilege.
"Bawal pa kasi (mag-practice) ang amateurs," said Marcial.
Of the 12 teams which have participated in the Aspirants' Cup, only one -- Marinerong Pilipino -- is a club team, as the rest are already school-based squads.
Leading the standings before the action was halted were the aforementioned Marinero, led by brothers Juan and Javi Gomez de Liano, as well as the CJ Cansino-led Builders Warehouse-UST and the Justine Baltazar-bannered EcoOil-La Salle, all of which sported 2-0 records.
Completing the cast were NCAA champion Wangs-Letran, APEX Fuel-San Sebastian, ADG Dong-Mapua, Seaoil-FEU, Diliman College, FamilyMart-Enderun, Technological Institute of the Philippines, AMA Senior High, and Karate Kid-Centro Escolar University.
Only eight games in three playdates have been finished before the health crisis put a stop on everything.
Traditionally, the PBA D-League season stages two conferences: the Aspirants' Cup, which spans from February to June; and the Foundation Cup, which lasts from June to October.
Prospects who are looking to make the jump to the PBA have used the developmental ranks as their springboard to boost their stocks before declaring for the Rookie Draft.