MUCH like the PCCL MVP award he got earlier in the year, Isaac Go admitted that winning the Conference MVP in the 2019 PBA D-League also came as a surprise.
"Honestly, I didn't think I was gonna win this," the Cignal-Ateneo forward said while clutching the trophy on Thursday.
"There are other many great players out there I know like Allyn Bulanadi and RK Ilagan. Even Thirdy (Ravena) had better games than me, had better stats than me."
Go wasn't wrong. His numbers of 9.9 points on a 45-percent shooting clip, 4.9 rebounds and 1.3 assists pales in comparison to those of the other candidates.
What set him apart was his indelible mark for the Blue Eagles whenever he takes the court.
Go acted as a stabilizing force as well as an able floor spacer to help ease out the burden down low on Ivorian slotman Ange Kouame in all the games he played for Cignal-Ateneo.
The only game he missed, the Blue Eagles struggled and allowed Centro Escolar University to win Game Two of the finals to level the series.
That wasn't the case on Thursday.
With Go back in action, Cignal-Ateneo righted the ship and took the 67-52 Game Three win to move a win away from claiming the throne.
Continue reading below ↓
Recommended Videos
The 23-year-old Go may only have five points and five rebounds in the affair, but he was an asset in the 14 minutes he was on the floor.
And that's what makes Go the teammate anyone would love to have.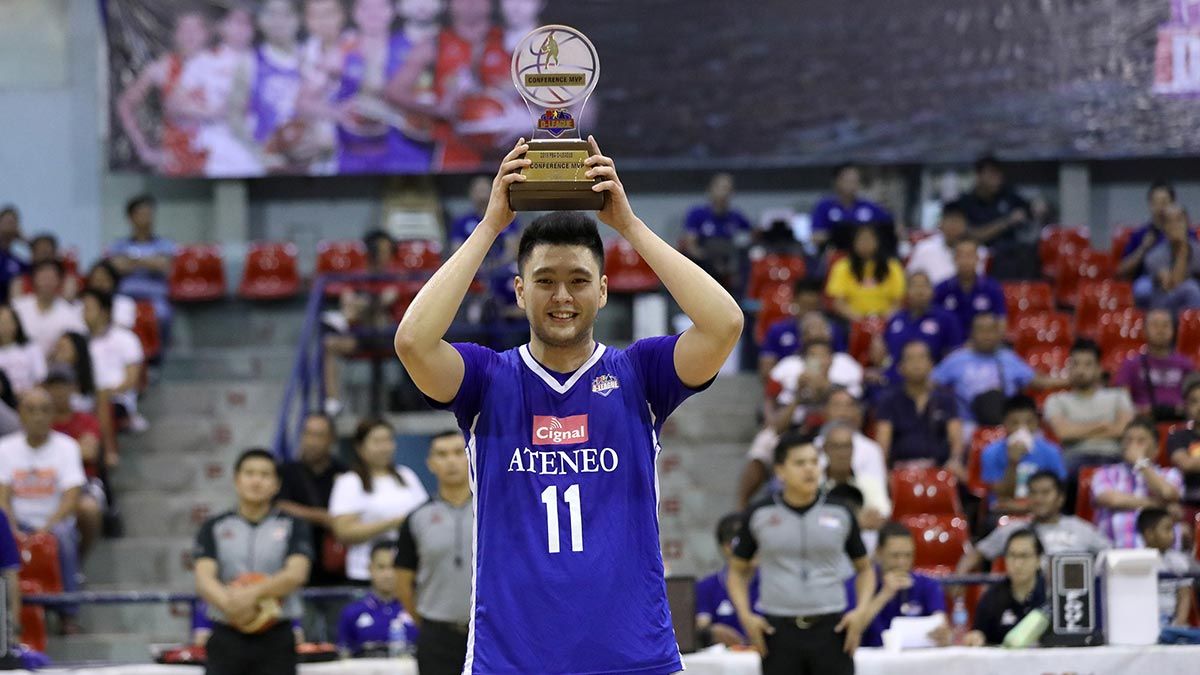 "It was never my goal to win this MVP award, it's always to win the championship, improve as a player, and always put my best foot forward," he said. "It's a bonus. I didn't really expect myself to be called out as one of the nominees, and I was surprised they called me out again as the winner. I'm just blessed. It's nice to have this, but it's just one step towards the goal."
Humbled as he was to recieve such an award, Go believes that this could only boost his confidence heading to the UAAP season.
But that is still a few months ahead. His focus is on the present, and that is to finish off the championship series and win the title in Game Four on Tuesday.
"It's a nice motivation, nice boost in confidence, but it just drives me to work harder, produce more, be better, be a better teammate, be a better leader and all that," he said.
"I'll enjoy it, but then again, we have another game on Tuesday and we have to get focused on that."