MARINERONG Pilipino and BRT Sumisip Basilan-St. Clare duke it out one last time in the 2019 PBA D-League Foundation Cup Finals as they go for all the marbles in Game Three Monday at Paco Arena in Manila.
Not a few expected the championship round to go the distance as the Skippers were touted to sweep their way towards their first title.
The Saints, though, exacted revenge in Game Two last week with a 74-60 victory.
BRT Sumisip-St. Clare not only pushed the series to a decider but it also denied Marinerong Pilipino a perfect conference.
Saints coach Stevenson Tiu definitely liked what he saw from his sides in Game Two and he hopes that his wards sustain to see the same tenacity in the do-or-die clash at 3:30 p.m. as they gun for their first crown.
"Hopefully, makuha namin yung Game Three," said Tiu, who has a chance to win his first D-League championship after two failed tries with Che'Lu Bar and Grill last season.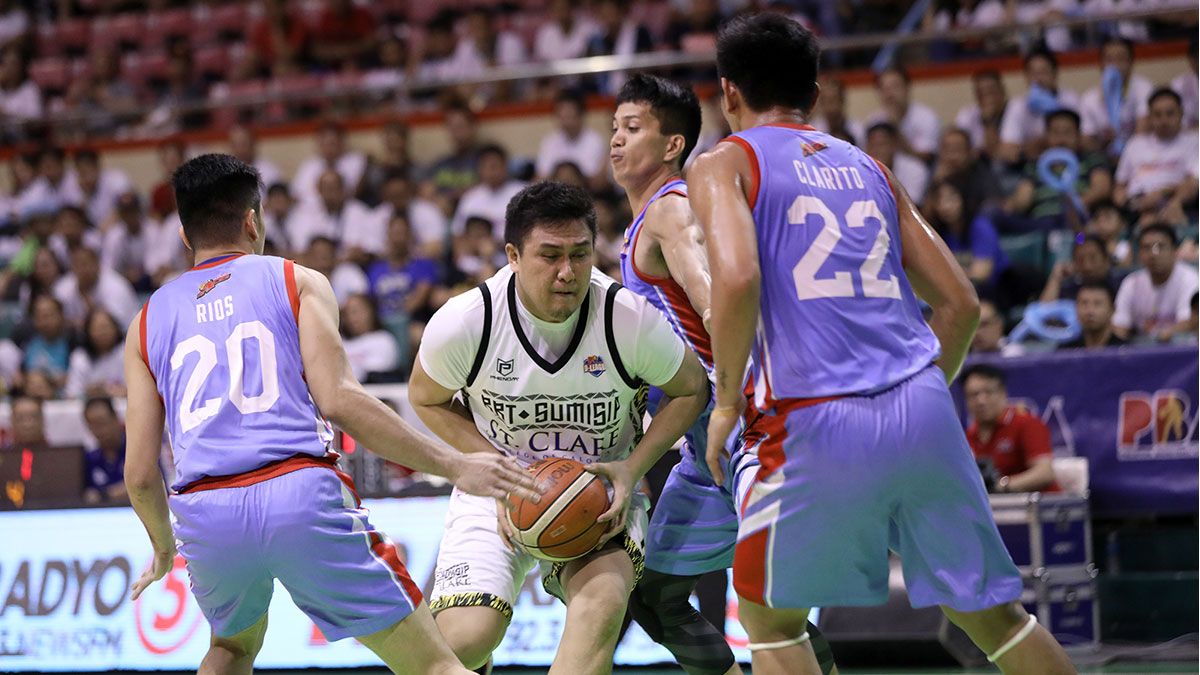 Continue reading below ↓
Recommended Videos
Jessie Collado proved to be the difference-maker for BRT Sumisip-St. Clare in Game Two, and he's expected to come up big again along with Malian center Mohammed Pare and Joshua Fontanilla.
Meanwhile, the veteran-loaded Skippers are looking more than just revenge on their younger counterparts.
Skippers coach Yong Garcia acknowledged that his side was far from the team which had gone unbeaten through their first 10 games back in Game Two, and he wants to see his side's old spunk return for the winner-take-all affair.
"Ang naging problema is talagang di kami naglaro as a team. Di kami nagfollow sa gameplan namin," he said. "Sana maka-adjust kami at sana malampasan namin yung energy nila."
Conference MVP Eloy Poligrates as well as Mark Yee and Rev Diputado are seen to lead the charge for Marinerong Pilipino.