ALL appears to be well between CJ Isit and John Tayongtong as they faced off anew more than two years since sparking a bench-clearing brawl in the NCAA Season 91 men's basketball tournament that turned a non-bearing game into the ugliest scene in the league in recent memory.
When Mapua's Leo Gabo and Tayongtong, then with Emilio Aguinaldo College, got into an altercation, Isit stepped in to separate the two with less than 28.6 ticks remaining and the Generals winning, 86-77.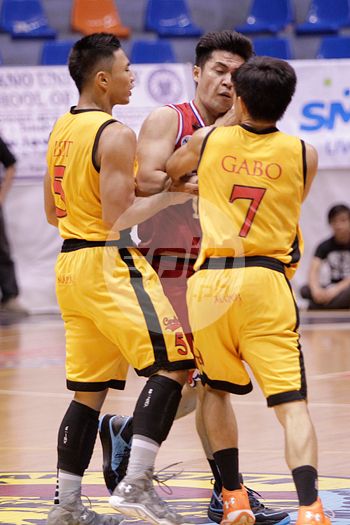 ADVERTISEMENT - CONTINUE READING BELOW ↓
Isit, though, got decked by Tayongtong's sucker punch, instigating a free-for-all that got 17 players suspended.
[See Ugly bench-clearing brawl mars NCAA game between Generals, Cardinals]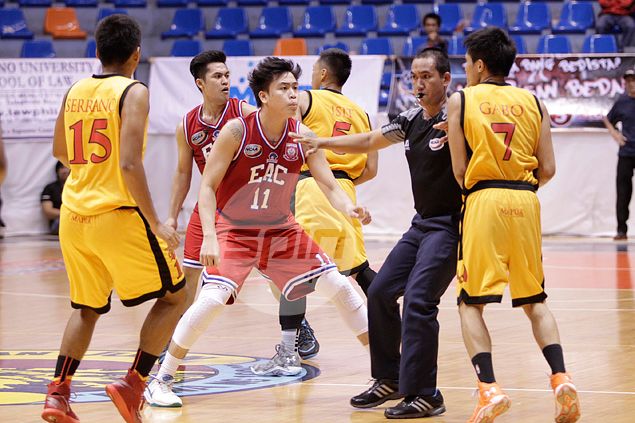 The two shared the same court again with Isit's Batangas team clashed with Tayongtong's Wangs Basketball squad in the PBA D-League Aspirants' Cup on Tuesday. And both players, who went head-to-head in the final minute, said they have long moved on from the incident.
In fact, Tayongtong personally apologized to Isit's family some three months after the incident.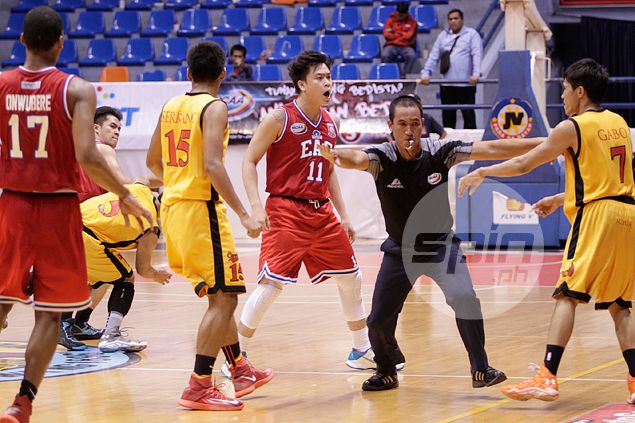 "Wala naman. Para sa akin, okay na naman kami," said Tayongtong. "Naka-move on na kami. Pero di kami nagkaroon ng chance mag-usap kanina."
[See NCAA brawl protagonists Isit, Tayongtong bury hatchet over lunch]
Isit shared almost the same sentiment, but admitted that he had added motivation in going up against Tayongtong, relishing in Batangas' comeback from 22 points down to beat Wangs, 97-96.
ADVERTISEMENT - CONTINUE READING BELOW ↓
"A couple of months after that happened, our athletic director set up a lunch and he actually wrote an apology letter for my mom who flew out from Toronto," he said.
"We pretty much made up, so to speak. We're cool, but we're not exactly friends at the same time. We definitely wanted to get the win, but it was definitely an extra push of motivation as well," added Isit, who got some measure of payback this time as he walked away with a win. "That's what matters at the end of the day, wins and losses."