BRT Sumisip Basilan-St. Clare solved the puzzle that was Technological Institute of the Philippines in the fourth quarter to come away with a 85-70 trouncing Monday in the 2019 PBA D-League Foundation Cup at Ynares Sports Arena in Pasig.
Jhaps Bautista drilled three triples in the fourth quarter as the Saints went on a 23-5 assault that flipped the game from a 60-56 lead to a comfortable 83-61 advantage with 2:08 to play in the payoff period.
The veteran sniper shot 3-of-7 from downtown to wound up with 13 points, alongside three steals and two assists to keep BRT Sumisip-Basilan unscathed through three outings.
"Yun ang nireremind ko sa veterans ko, na sila dapat ang mag-adjust dahil sila ang bago sa team," said coach Stevenson Tiu.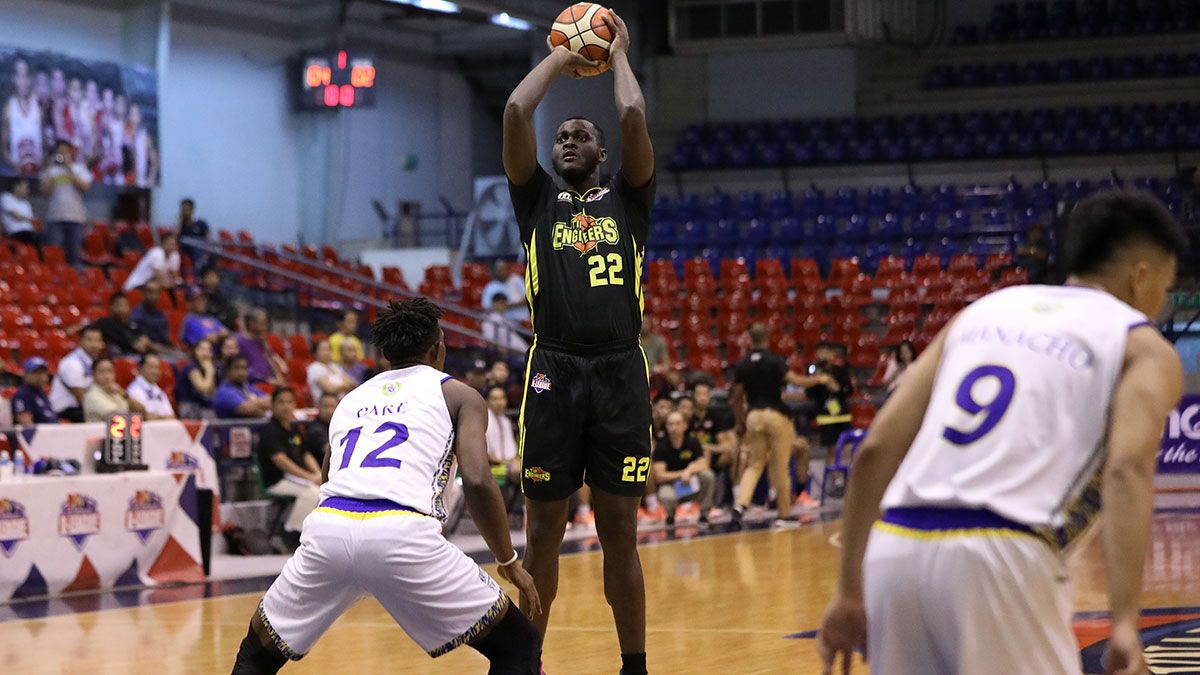 Irven Palencia was active on the open court with his 17 points, four rebounds, four steals, and three assists to lead the Saints, as Malian center Mohammad Pare churned out a double-double with his 13 points and 12 boards.
ADVERTISEMENT - CONTINUE READING BELOW ↓
James Manacho also dropped a double-double with 11 points and 11 rebounds, while Joshua Fontanilla also got 11.
The win allowed BRT Sumisip-St. Clare to ascend to the top spot in Group B at 3-0, while dealing TIP its first defeat to fall to 2-1.
Bryan Santos carried the Engineers with 23 points, seven rebounds, and three assists, while Christian Daguro got 11 points, four assists, three boards, and three steals.
Senegalese slotman Papa Ndiaye was limited to just nine points on a 2-of-11 shooting, to go with 12 rebounds in the losing effort.
The Scores:
BRT SUMISIP-ST. CLARE 85 -- Palencia 17, Pare 13, Bautista 13, Fontanilla 11, Manacho 11, Lunor 9, Ng 5, Rubio 2, Hallare 2, Santos 2, Penaredondo 0, Rivera 0, Decano 0, Tiquia 0.
TIP 70 -- B. Santos 23, Daguro 11, Ndiaye 9, I. Santos 7, Sandagon 5, Carurucan 4, Tan 3, Calara 2, Pasamante 2, Calisay 2, Ramilo 2, Jimenez 0, Pinca 0, Navarro 0, Enrile 0.
Quarters: 14-12, 37-35, 60-54, 85-70.