AFTER being deprived of action for the past two years, varsity players returned big time in the year 2022 with the premier collegiate leagues in the country staging two basketball tournaments in one calendar year.
As expected, it was a mad dash for the players to be fit, while coaches had to double their efforts to be able to compete in this exhausting endurance race to the finish.
Still, some moments are bigger than the others and these are the 10 highest (and lowest) moments of the year in collegiate basketball.
GREEN MEANS GO
After months of planning, the UAAP and NCAA finally got the clearance to return to action, with La Salle and St. Benilde serving as hosts, finally getting the green light for the resumption of games.
It was a season like never before, with the leagues holding tournaments in a bubble setup. The UAAP played all of its men's basketball competitions at Mall of Asia Arena and the NCAA holding games at La Salle Greenhills before shifting back to its homecourt Filoil EcoOil Centre in time for the playoffs.
ADVERTISEMENT - CONTINUE READING BELOW ↓
DESTINY FULFILLED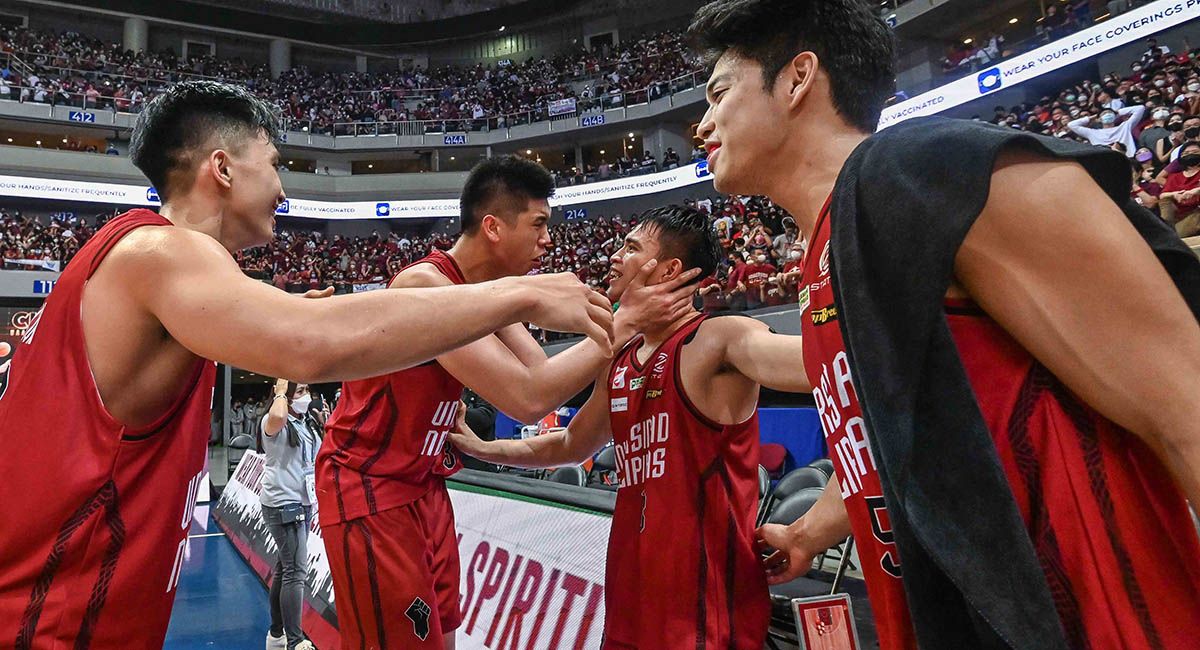 With the way University of the Philippines has retooled and redesigned its men's basketball program, it was only a matter of time before the perennial doormats completed the turnaround of the ages.
A JD Cagulangan three at the buzzer finally put an end to all the pains and heartbreaks suffered by the Fighting Maroons as the UAAP Season 84 crown was brought to Diliman.
Coach Goldwin Monteverde, in his first season at the helm, steered the team featuring Carl Tamayo, Malick Diouf, and Zavier Lucero, as well as veterans Ricci Rivero and CJ Cansino to victory, ending a 36-year title drought for UP.
MORE FLIGHTS BOOKED
Fresh off stints with Gilas Pilipinas, SJ Belangel and RJ Abarrientos opted to forego their final seasons for Ateneo and Far Eastern University, respectively, and signed contracts in Korea. A transferee from UST, Rhenz Abando played one season with Letran, earning MVP and Rookie of the Year honors, before moving to Korea.
Justine Baltazar, meanwhile, went to Japan after his solid final season for La Salle.
AMORES RUNS AMOK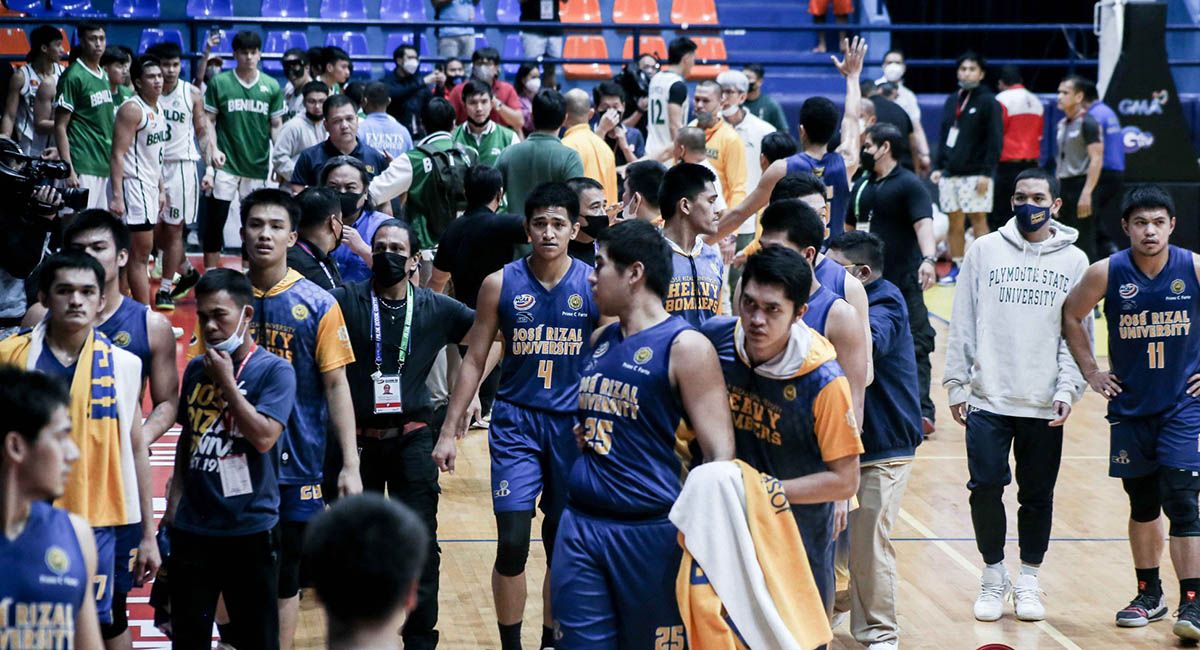 ADVERTISEMENT - CONTINUE READING BELOW ↓
What was already a decided game between St. Benilde and Jose Rizal University was marred by John Amores blowing his gasket and going on a punching spree, dealing the NCAA one of its biggest blackeyes in the modern era.
Losing his cool after a heated and physical battle between the Blazers and the Heavy Bombers, the Pagsanjan, Laguna native hit four players that led to his indefinite ban from the league and suspensions all around.
THE 1 IN 108-1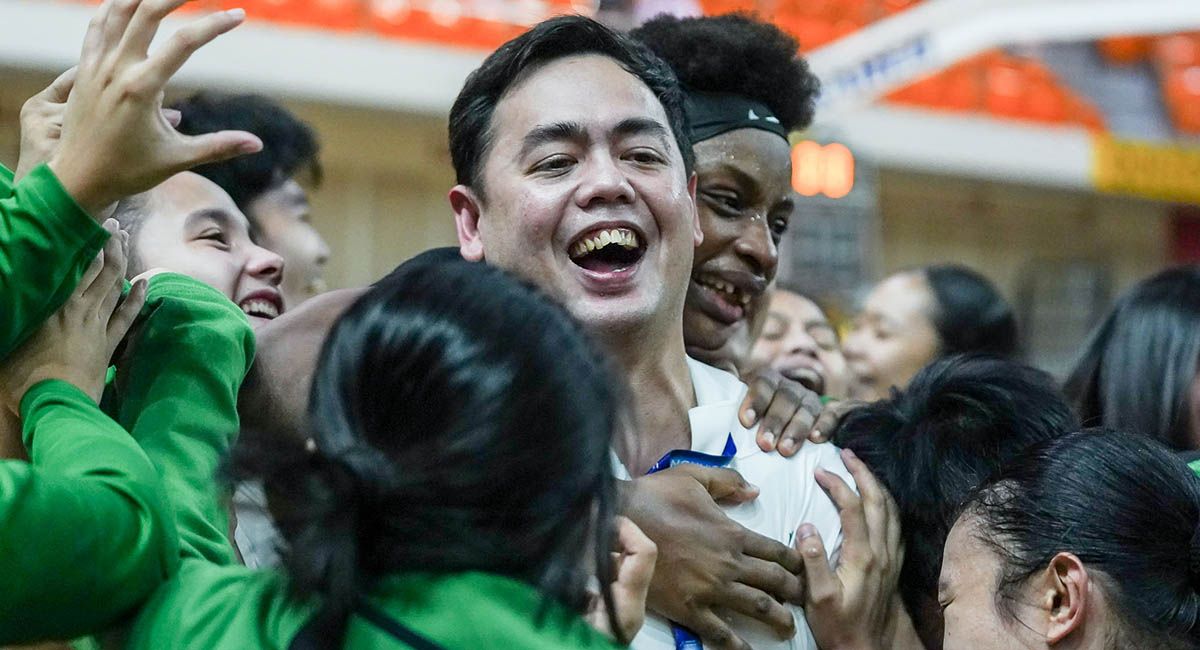 ADVERTISEMENT - CONTINUE READING BELOW ↓
One of the greatest streaks in Philippine sports finally ended as the National University Lady Bulldogs shockingly suffered a 61-57 overtime loss to the La Salle Lady Archers on Nov. 23.
It was a stunning turn of events that halted the historic win run at 108 games as Fina Tchuido, Charmaine Torres, Bettina Binaohan, and Lee Sario denied their Jhocson counterparts a seventh unbeaten immaculate season as NU fell three games short of its aspirations of tying UConn's 111-game win streak.
RETURN TO FINALS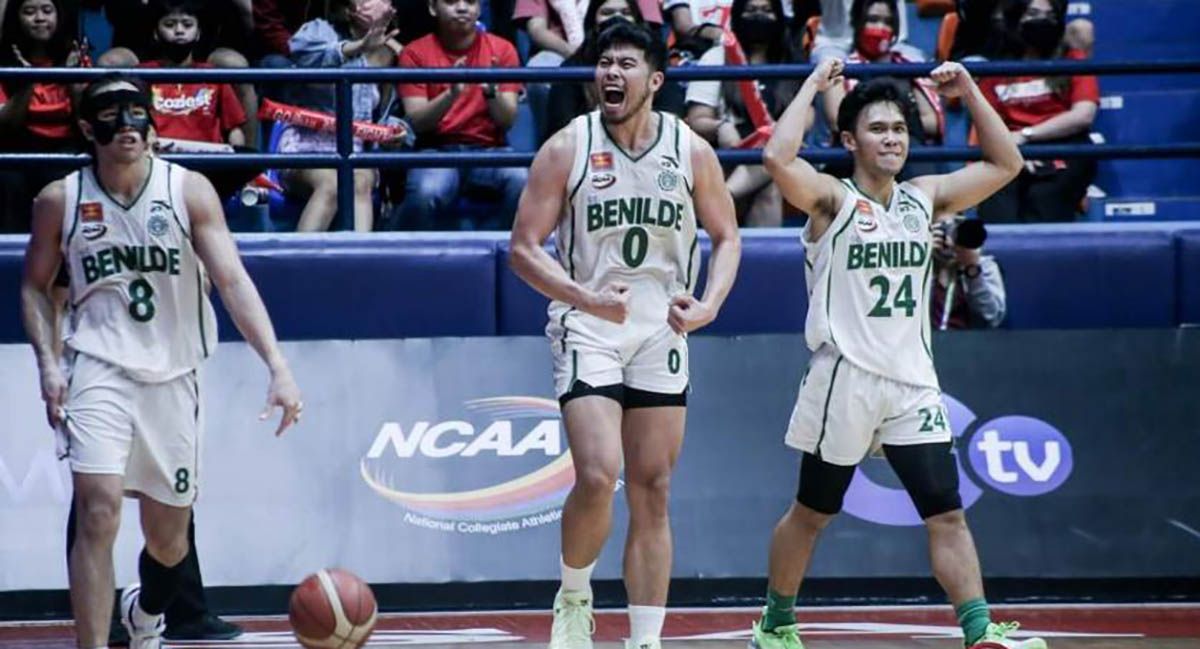 ADVERTISEMENT - CONTINUE READING BELOW ↓
After 20 long years, St. Benilde was finally back in the Final Four as MVP Will Gozum anchored his side to the playoffs and into the championship round.
But it wasn't just him as coach Charles Tiu's band of misfits, among them Miggy Corteza (La Salle), Migs Oczon (NU), JC Cullar (University of the East), and Jimboy Pasturan (Adamson), all came together as the Blazers gave Letran a run for its money in their NCAA title showdown.
SEVENTH HEAVEN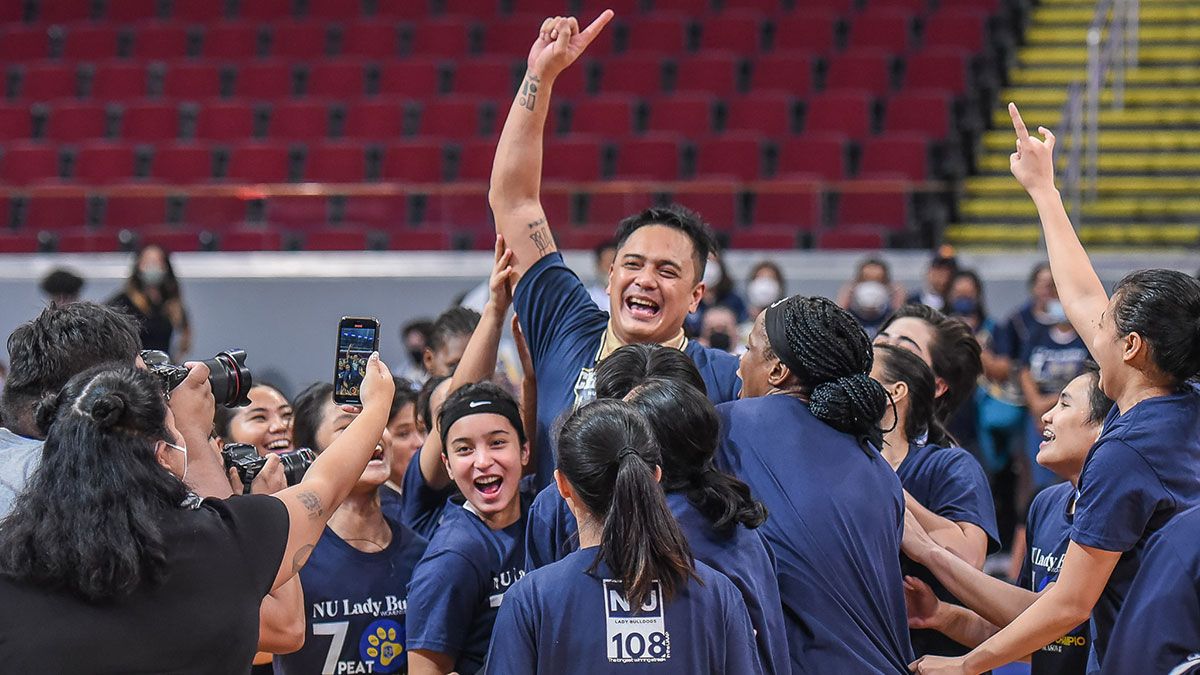 ADVERTISEMENT - CONTINUE READING BELOW ↓
The sweep may have been denied, but the championship is all that matters for NU as Camille Clarin and Mikka Cacho gifted coach Aris Dimaunahan his first crown at the helm while extending the Lady Bulldogs' reign in the UAAP women's basketball.
It was one of the toughest among NU's seven consecutive championships as it faced a slew of changes from the departure of coach Pat Aquino to the stiff challenges posted by the competition, notably of La Salle and University of Santo Tomas, but it only showed that Philippine women's basketball is certainly on the rise.
The Lady Bulldogs, however, remain as its queens.
DYNASTY CEMENTED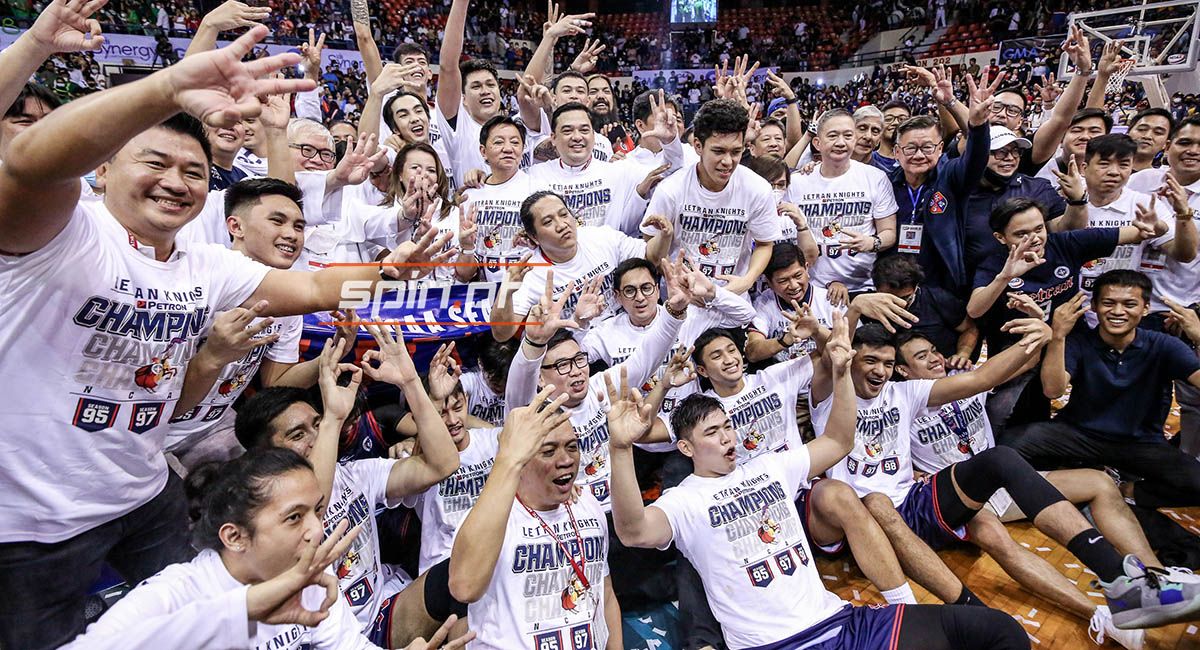 ADVERTISEMENT - CONTINUE READING BELOW ↓
Four decades have passed since Letran last won three consecutive crowns, with Samboy Lim still roaming the halls of Muralla.
Coach Bonnie Tan's wards led by King Caralipio, Louie Sangalang, Brent Paraiso, and Fran Yu matched the feat with victory in NCAA Season 98.
With the loss of Abando and subsequent suspensions all throughout the season, Letran gutted it out and turned back a formidable foe in CSB to come away with the trophy after three hardfought games.
REDEMPTION SEASON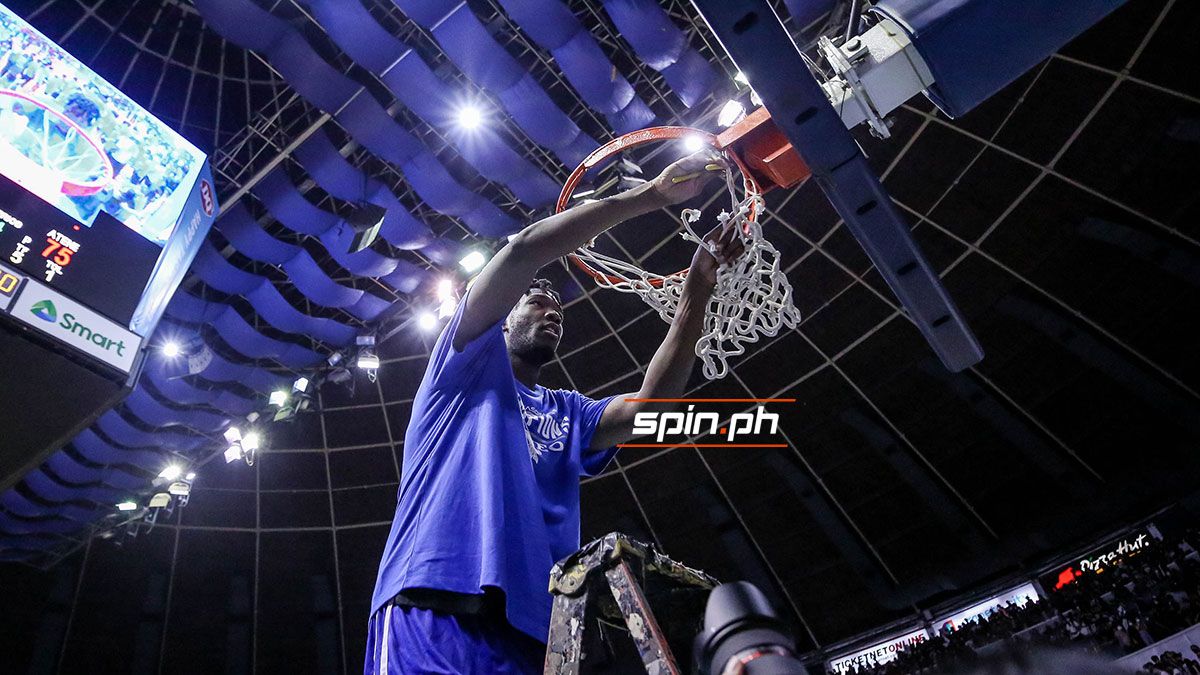 ADVERTISEMENT - CONTINUE READING BELOW ↓
Ange Kouame just couldn't be denied.
Falling short of repeating as MVP, the naturalized Filipino citizen made sure that Ateneo get vengeance from its bridesmaid finish seven months prior, leading the Blue Eagles to the UAAP Season 85 crown, their third in four seasons.
It came at the expense of UP and Season MVP Malick Diouf as Kouame from Ivory Coast made sure that he, together with fellow seniors Dave Ildefonso and BJ Andrade, cap off their collegiate careers on top.
LASTIMOSA'S LAUNCH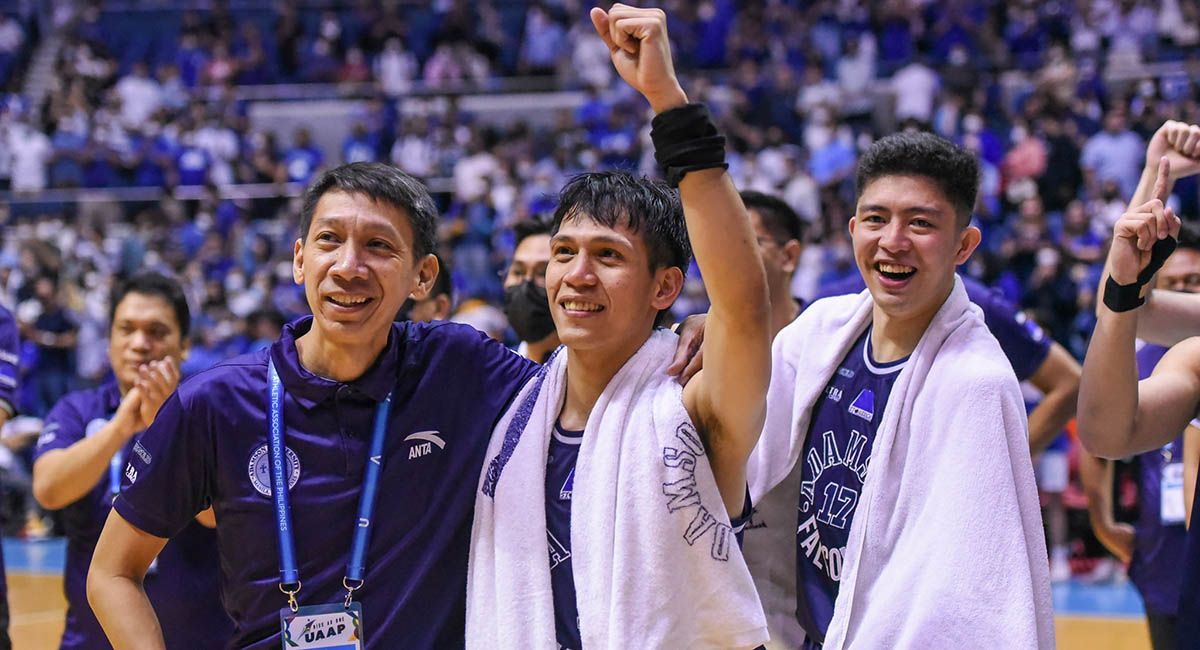 ADVERTISEMENT - CONTINUE READING BELOW ↓
One of the feel good moments of the past two UAAP seasons was seeing the growth of Jerom Lastimosa from being the reluctant leader to Adamson's undisputed heart and soul.
From coach Nash Racela egging the Dumaguete native to trust his peers and share the rock more in Season 84 to him carrying the load and inspiring his side to an amazing Final Four run in Season 85 despite a foot injury, Lastimosa has really proved to everyone why he deserves to be called a King Falcon.
Maybe one more year, Jerom?
Get more of the latest sports news & updates on SPIN.ph