EVEN before the Inter-Agency Task Force (IATF) for Emerging Infectious Diseases gives it the green light, Chooks-to-Go Pilipinas 3x3 League is already preparing itself for a potential return to action in a bubble setup.
Officials from the league led by commissioner Eric Altamirano met with teams on Thursday to discuss the matters on how the league will work once the government gives a clearance.
"We had to be very thorough and detailed during the meeting with the team owners since we can't leave no stones unturned especially with the pandemic still on-going," he said.
Twelve teams are slated to compete in the first conference of the newly turned professional 3x3 league.
Headlining the list of teams are San Juan-Go for Gold, Sulu, Porac-Big Boss Cement, Mindoro, and a pair of teams from Sta. Lucia Realty, Nueva Ecija, and Zamboanga-Family's Brand Sardines.
Two more squads are still yet to be announced.
Present for the meeting were San Juan team governor Chris Conwi, Sta. Lucia sports head Buddy Encarnado, Nueva Ecija's Jai Reyes and Mike Baldos, Porac's Ryan Monteclaro, Zamboanga's Tonette Roque, Mindoro's Justin Tan and Teytey Teodoro, and Sulu's Marvin Forniza.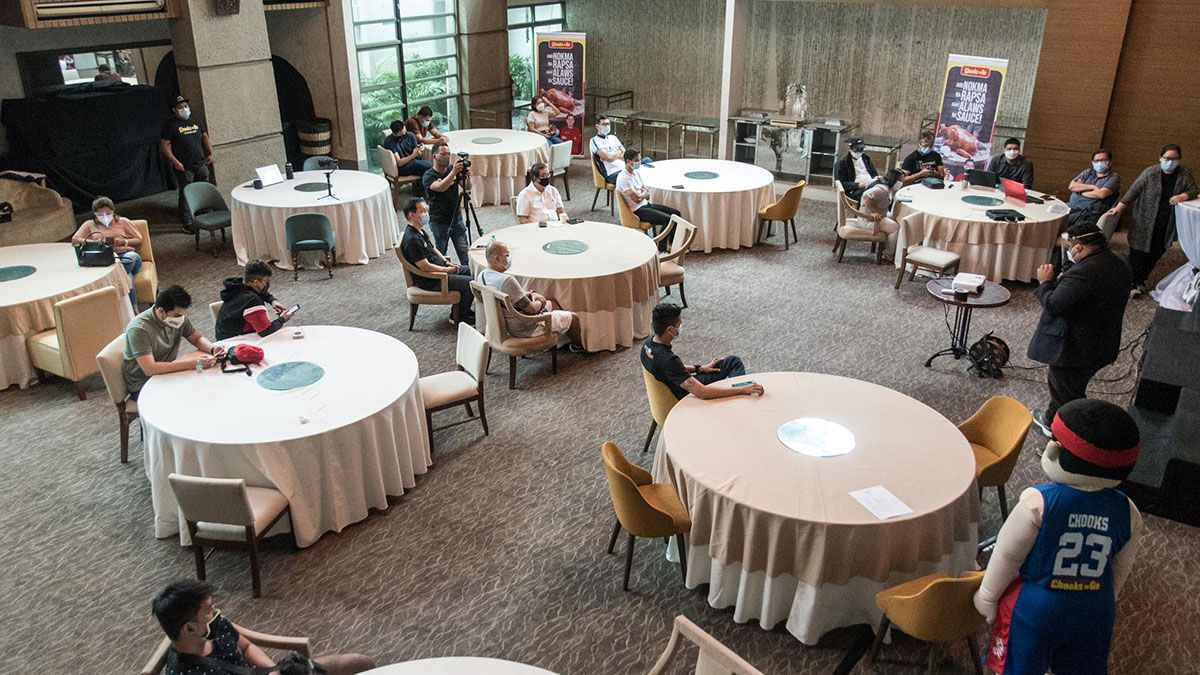 Continue reading below ↓
Recommended Videos
Practices and the ensuing competitions will be housed at the INSPIRE Sports Academy in Calamba, Laguna.
The facility, owned by SM Group's Hans Sy, is "the first world-class learning and sporting institution in the Philippines that features 360-degree sport science and educational support for athletes."
The complex, which is located inside the National University-Laguna campus, has a dormitel that has 32 dorm-type, 20 hotel-type and four executive rooms, for a total of 56 rooms with 176 beds.
"We were able to go there and inspect the campus and it's a world-class campus. Kumpleto na, may hotel sa loob. Really nice facility," said Altamirano. "And one thing we requested from them is once we get into the bubble, kami lang yung tao sa loob ng campus, so that will really assure that everyone will be safe and air-tight."
So how will Chooks-to-Go Pilipinas 3x3 League pull it off?
First off will be the testing as everyone who enters the bubble will be subject to COVID-19 test, to be organized by the UP Science and Society Program led by Dr. Butch Ong.
"Right before we enter, there's going to be a series of testings, so that is probably five to seven days prior to the entry to the bubble. Magkakaroon ng PCR testing ang mga players, and then on the day itself, we're gonna have a rapid test, so that will ensure us that whoever goes into the bubble will be safe," explained Altamirano.
"Say we hold our first leg Friday and then mayroong break ng Saturday, then we are still going to have another round of tests for everybody inside the bubble. And then we will play our second leg Sunday and then Sunday night right after the second leg, everybody will get out of the bubble. After that, every two weeks, we go inside the bubble."
Emergency contingency plans are also in place in the event that someone tests positive.
"Of course, if they are tested positive, we will not allow them and they will have to be isolated," said Altamirano, with the league set to utilize the contact tracing app of GET Philippines Inc.
"We wanna ensure na if ever there's an eventuality of a positive case, then we will be able to report it and be able to trace the people na naka-interact ng player or whoever na COVID positive."
Routine disinfections are also in place when the games return.
All of these safety protocols are in line with the Joint Administrative Order (JAO) co-signed by the Games and Amusements Board (GAB), the Department of Health, and the Philippine Sports Commission (PSC).
Chooks-to-Go Pilipinas 3x3 is looking to start its 2020 season in mid-September, with the league's first conference set to stage six legs each. It plans to hold three conferences, lasting until February of 2021.
___
Spin fans unite at the Spin Viber Community! Join the growing community now and complete the experience by subscribing to the Spin Chatbot.