THE University of the Visayas Green Lancers sent their Final Four match-up with the University of Cebu Webmasters to a do-or-die game with an 81-62 win in the Cebu Schools Athletic Foundation Inc. (Cesafi) men's basketball tournament at the Cebu Coliseum on Thursday.
The Green Lancers leaned on their ferocious defense to handcuff UC's top guns Tosh Sesay and Darrell Shane Menina and got significant contributions from rookie point guard Gabriel Cometa and veteran forward Jancork Cabahug to grab the win and keep their title reign alive.
UV started slow and fell behind by nine, 6-15, at the start of the first canto but got a spark from Cometa, a talented rookie, who scored seven of his 16 points in that stretch to give the Green Lancers a 36-29 halftime lead.
The Green Lancers then uncorked an 11-1 run instigated by Cabahug and Cometa who scored nine in that telling stretch to bring their lead to 65-49, with just 10 minutes of action remaining.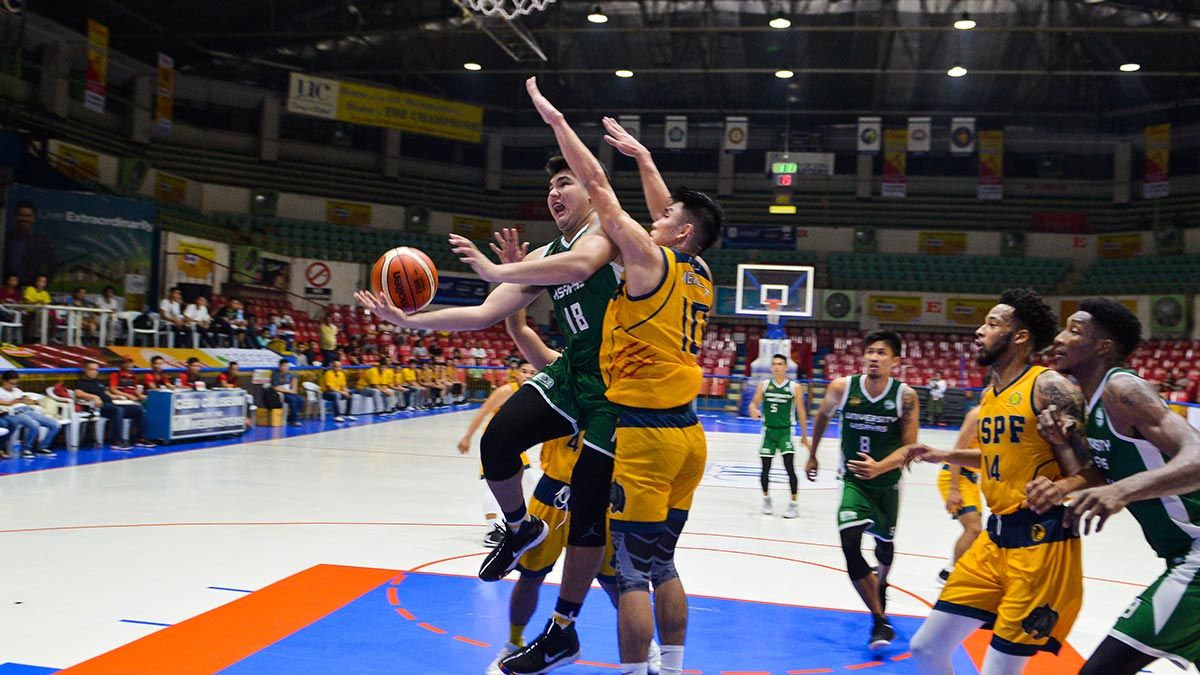 Continue reading below ↓
Recommended Videos
Cabahug led the way for UV with 17 points and 10 rebounds, while Cometa finished with 16 markers. Lass Coulibally added 14 points and 16 rebounds, while Sheldon Gahi chipped in 11.
John Jabello had 15 for UC, while Rodel Gravera and Menina scored 12 apiece. Sesay was held to a season-low seven points.
The winner of the deciding match on Saturday would face off against the Southwestern University-Phinma Cobras in the finals. Game 1 of the finals is set on Monday, November 18.