CEBU CITY — The University of the Visayas Green Lancers seized the solo lead in the standings after it put down the Southwestern University-Phinma Cobras, 71-66, in the Cesafi men's basketball tournament on Thursday night at the Cebu Coliseum.
The win was sweet revenge for a UV squad that got swept by this very same SWU-Phinma squad in the Partner's Cup finals last month. More importantly, the Green Lancers jumped ahead of the Cobras in the standings at 4-1 while the latter dropped to 3-1.
The Cobras were ahead, 64-61, after a basket by Dyll Roncal but the battle-tested Green Lancers retaliated with a deuce from foreign player Lass Coulibally, a transition layup by Michael Maestre and a three-point play by Ted Saga that guard Sheldon Gahi helped make happen with a nifty steal at halfcourt, to give UV a 68-64 lead.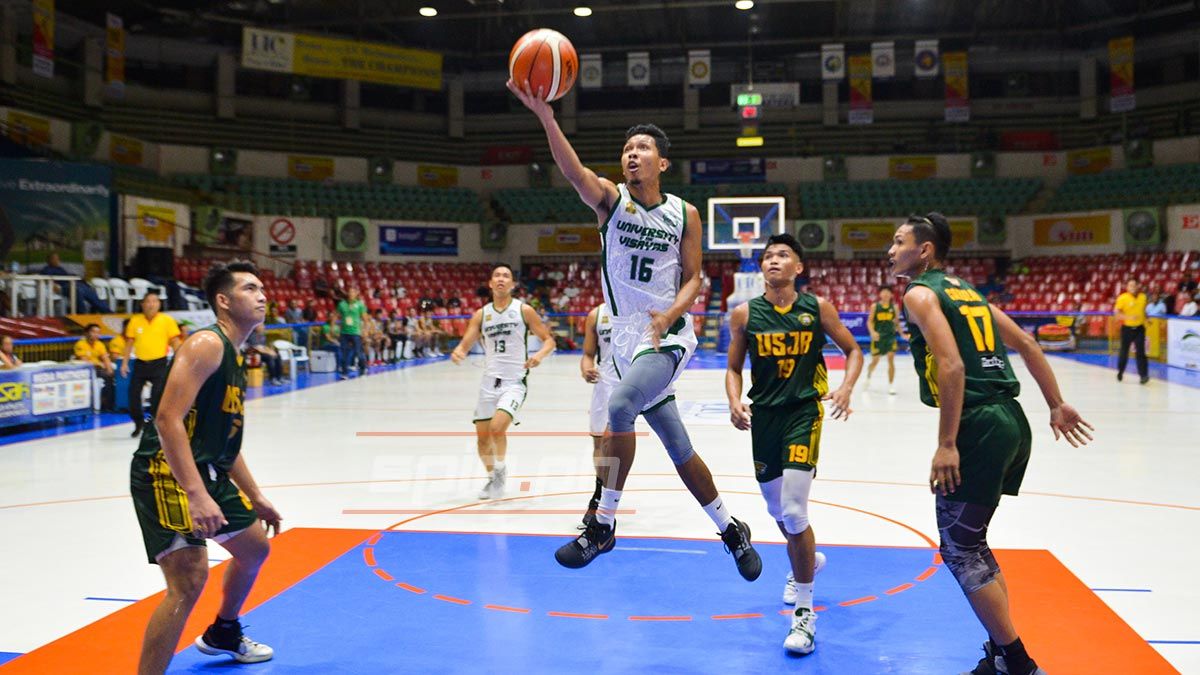 ADVERTISEMENT - CONTINUE READING BELOW ↓
SWU-Phinma kept it close after Dyll Roncal snuck in between UV's bigs to score a putback but Maestre had an answer on the other end, eluding his defender with an up-fake before making a one-dribble pull-up jumper from the baseline to give UV a 70- 66 lead, with just 59.6 seconds left.
The Cobras had several chances to trim UV's lead but veteran guards William Polican and Shaquille Imperial flubbed their three-point attempts. UV guard Gileant Delator then sealed the Green Lancers' win with a free-throw with 16.7 seconds left.
Froiland Maglasang led UV in scoring with 14 points, spiked by four triples, while Maestre and Coulibally had 12 markers each, the latter grabbing 16 rebounds and adding two steals and three blocked shots.
UV also played physical and relentless defense on SWU-Phinma's phenomenal wingman Lamine Thiam, throwing numerous players at him, and forcing him to a subpar performance of just 13 points where he missed 11 of his 14 attempts from the floor. The standout from Senegal did have 10 rebounds, three assists and four blocks.
ADVERTISEMENT - CONTINUE READING BELOW ↓