CEBU CITY — The University of Cebu Webmasters secure the last twice-to-beat bonus in the upcoming semifinal round after they defeated the Cebu Institute of Technology-University (CIT-U) Wildcats, 81-72, in the Cebu Schools Athletic Foundation Inc. (Cesafi) men's basketball tournament at the Cebu Coliseum on Thursday night.
Tosh Sesay, UC's hulking student-athlete from Sierra Leone, who earlier in the day learned that he got snubbed from the All-Star game, took it out on the Wildcats as he scored 21 points, grabbed 21 rebounds, had two steals and blocked four shots.
More importantly, the Webmasters improved to 8-3 (win-loss) to assure itself of a top two finish after the elimination round. UC will be trying to capture the top seed when they take on the league-leading Southwestern University-Phinma Cobras on Saturday.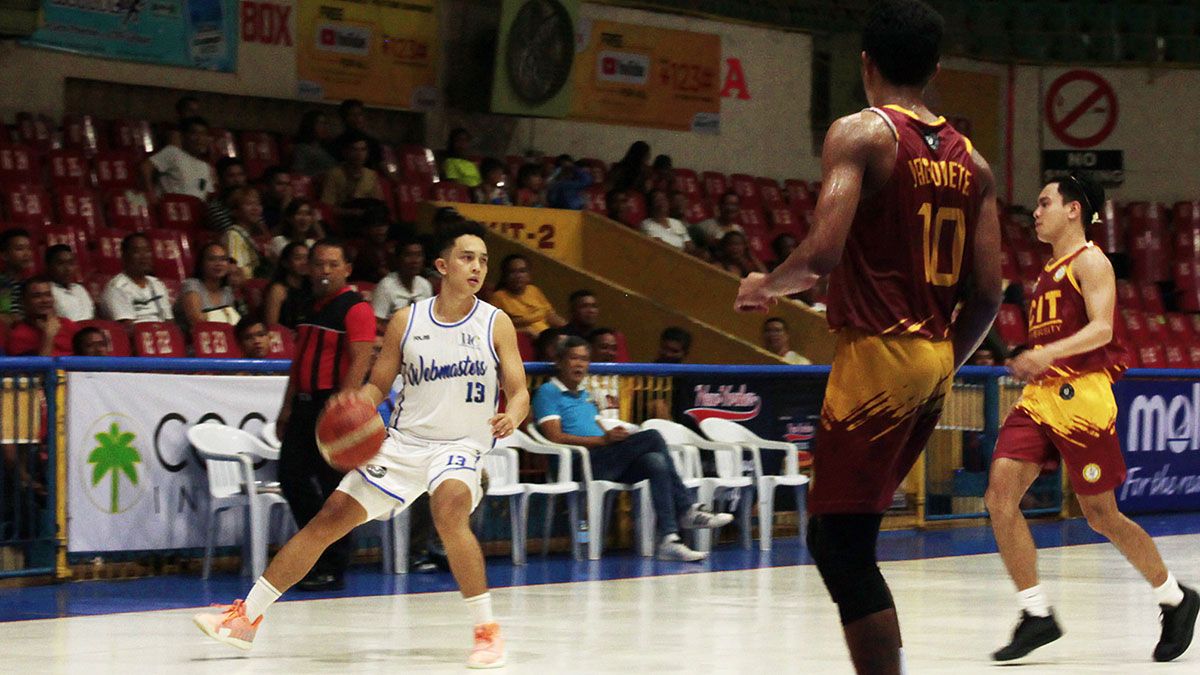 Continue reading below ↓
Recommended Videos
Former Mapua Cardinal Darrell Shane Menina added 18 points, four rebounds, five assists and three steals, while John Jabello pitched in 11, including six in a 13-2 run that sealed the victory for UC.
UC was ahead by as much as 19 points, 50-31, but CIT-U fought back and pulled to within six, 59-65, after a three-point play by Karl Malone Ventura and a free-throw by Mark Christian Kong with 5:28 remaining.
But Menina put a stop to the CIT-U uprising by sinking a three-pointer while Jabello kept on beating the Wildcats down the floor for easy layups to extend UC's lead further.
Jesse Aloro Jr. led CIT-U, which dropped to 3-8, with 23 points, while Jemcerson Sable had 18 markers.