CEBU CITY – When you're named after a two-time NBA MVP, you're immediately subject to some raised eyebrows from people or opposing players.
Just ask Steve Nash Enriquez.
But it was only after the speedy and shifty 5-foot-6 guard torched defenses for bushels of buckets that the doubters understood why he's regarded as one of the most promising young talents on this side of our basketball-mad country.
The youngest player to ever play in the annual Samsam Gullas Cup – a tournament made for players aged 20 and below, and organized by Cebu First District Representative Gerald Anthony "Samsam" Gullas for his constituents – Enriquez, 15, has blazed through the entire competition to lead the Minglanilla Archangels to the finals and on the verge of a championship.
For the season, the nephew of the late great local guard and former PBA draft pick Woodrow Enriquez, averaged 24.8 points, three rebounds, three steals and nearly three steals per game.
For his achievements, he was named a member of the Mythical Five, the tournament's top scorer, Rookie of the Year and the MVP.
But again, it all goes back to his name as the youngster explains the story behind it.
"It was around 2002. That was the time when Steve Nash was really doing well in the NBA. My grandfather was such a fan and he wanted my parents to name me after him," shared the spitfire guard of the wishes of his grandfather, former Seven-Up and Filmanbank player Alfredo Enriquez.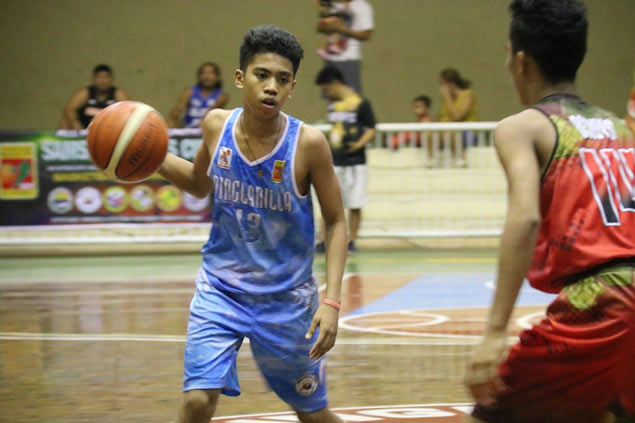 Being named after one of the sport's all-time greats carries with it some weighty expectations. But Enriquez was quick to shrug off any pressure.
"I don't really feel any pressure. I don't really play like him either. Besides, I'm not that good so I don't feel the need to pressure myself. It was my family's choice to give me that name, not mine," Enriquez explained.
Enriquez shared that it was his father that first got him started in basketball. Upon the age of 10, he tried out for the University of the Visayas and got luckily chosen by then head coach Jaymar Canoy.
"It was then that I started to become more fearless on the court. Now under the guidance of coach Ronald Bucao (a former UV standout who once played in the defunct Philippine Basketball League), I'm really starting to gain more and more confidence," shared the young cager.
Despite playing here in the south, his exploits have not gone unnoticed, as Manila schools have shown interest in recruiting the youngster.
But Enriquez shared that he will leave that decision up to his grandfather and his father.