CEBU CITY — In a hard-fought match between two high school basketball powerhouses separated by a few miles and different shades of blue, it was the SHS-Ateneo de Cebu Magis Eagles that emerged victorious as they bested the University of Cebu Baby Webmasters, 55-52, to claim the title in Game Two of the Cebu Schools Athletic Foundation Inc. (CESAFI) high school basketball finals at the Cebu Coliseum on Thursday.
The win gave the Magis Eagles a 2-0 series sweep of the erstwhile high school champions. They won Game 1, 74-69. The championship is Ateneo de Cebu's fifth overall and first since the 2016 season.
UC led for most of the way until LA Casinillo, who before the game was named as the tournament's Most Valuable Player, scored on a floater and then, Mike Boniel had an and-one to give Ateneo de Cebu the lead, 51-48, with 2:34 remaining.
The Baby Webmasters pulled to within one, 50-51, after a bucket from Luther Leonard, but the Magis Eagles responded with teardrop from Casinillo to extend the lead, 53-50, time down to 1:31.
The Baby Webmasters stayed alive after Vanvan Sevillejo stole the ball and went all the way for a lay-up but Casinillo proved steady at the free-throw stripe, canning two pressure-packed shots with 10 seconds remaining to give the Magis Eagles a 55-52 cushion.
Continue reading below ↓
Recommended Videos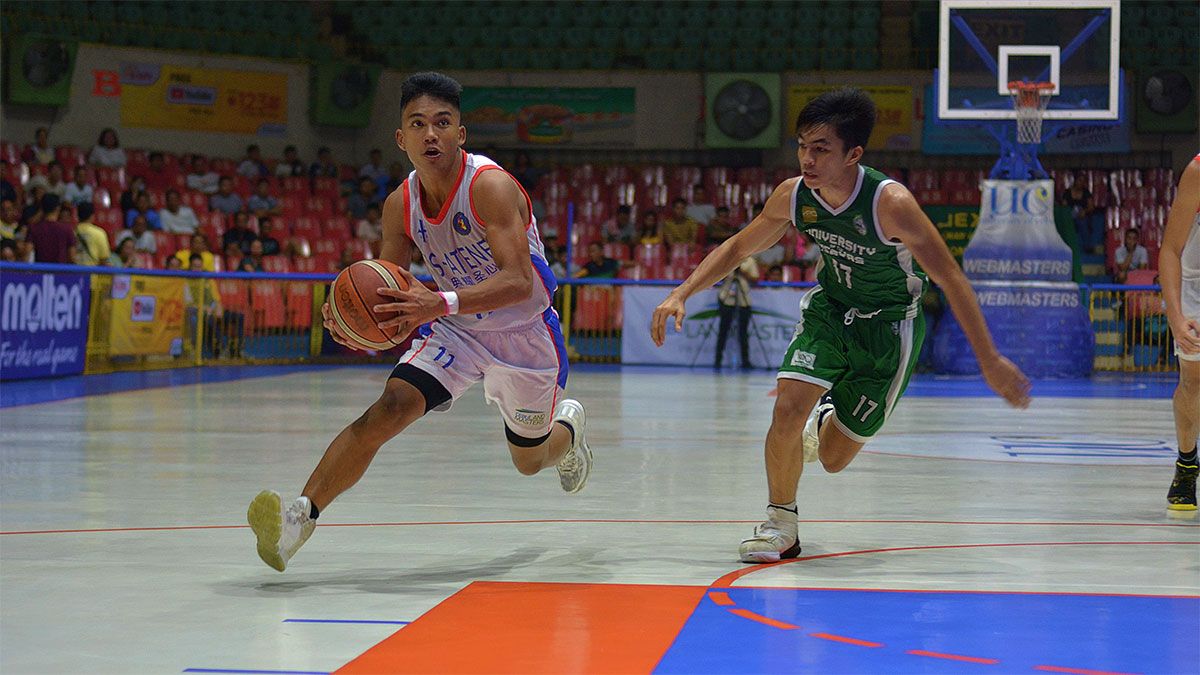 UC's final offensive then went nowhere as Sevillejo had the ball stolen away from him by Casinillo as Ateneo de Cebu dribbled out the clock to secure the victory and usher in a wild celebration from their fellow students and supporters.
Forward Ariel Dinglasan picked the perfect time to have his best game of the season as he had a double-double of 19 points and 10 rebounds while Casinillo had 11 markers and four boards.