CEBU City - Actor Xian Lim's appeal to Cebuanos is undeniable.
Known for his acting chops and his relationship with rumored Cebuana girlfriend Kim Chiu, Lim got the surprise of the night when he was embraced from behind by Davao Occidental Tigers off-guard Emmanuel Calo during their MPBL Datu Cup game over the weekend.
In a photo that has gone viral, Calo, who hails from Cebu and is a product of the University of the Visayas, is seen tightly hugging the Mandaluyong El Tigre player from behind while the latter was lining up for the rebound off a free throw.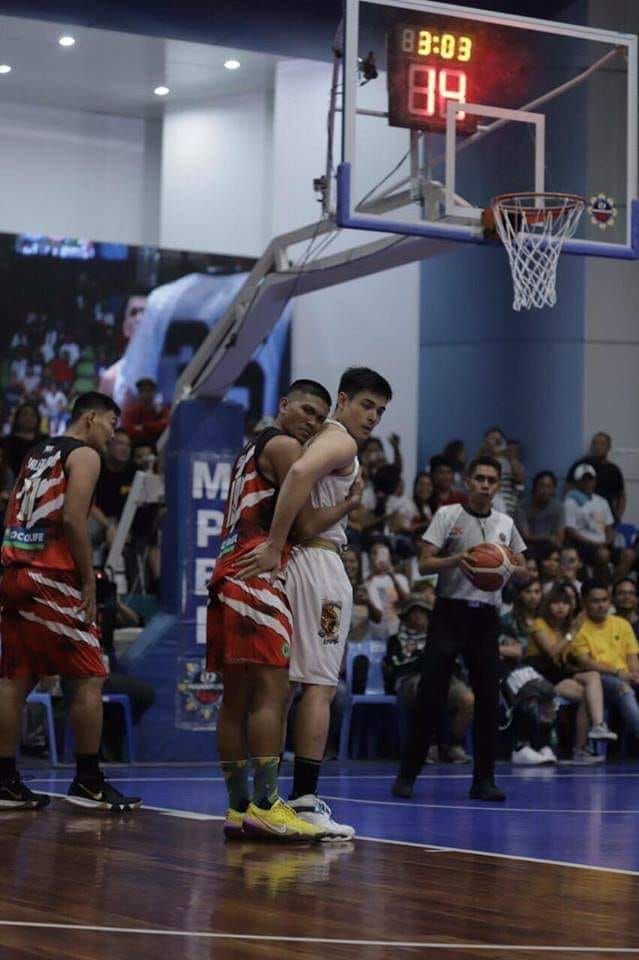 Continue reading below ↓
Recommended Videos
So what's the story behind the photo?
Well, let's just say it's staged. Sort of.
Calo admitted that he was in cahoots with the photographer that took the shot and that it was all in good fun.
"Nagkatuwaan lang. Gusto ko lang talaga magpatawa," said Calo.
"I already told the photographer to get ready to take a shot as I was going to hug Xian," Calo added.
With the victory all but assured for the hosts Tigers in the lopsided ballgame, Calo said he wanted to give the partisan crowd at the Rizal Memorial College Gymnasium in Davao City something to get up for.
Safe to say, the goal was achieved.
"Nagtawanan sila lahat," said Calo, adding that he didn't expect the photo to be talked about as much as it had been over the last 24 hours.
Xian Lim, the son of Godofredo Lim Uy, a teammate of Allan Caidic and Jerry Codinera in the last University of the East team to win a UAAP championship in 1985, also turned out to be a good sport.
Calo said the actor was all for it as he too laughed and gave him a high five afterwards.