JACK Animam and Kelli Hayes are putting country over everything by committing to play for Gilas Pilipinas Women in the 2019 Fiba Asia Women's Pre-Olympic Qualifying Tournament.
The National University pair made the commitment even though the November 14 to 17 tournament in Auckland, New Zealand might run right smack into the title playoffs of the UAAP Season 82 women's basketball tournament.
"Sabi nga nung dalawa, national interest will be first, not National University," said coach Patrick Aquino. "I know there will be a lot at stake with this coming up, but we will just be ready with what happens in the next few days."
Aquino has already asked the UAAP to move the finals schedule to after the Pre-Olympic Qualifying Tournament.
"We have requested to our UAAP board member sir Nilo Ocampo to ask for permission to move the finals if ever matamaan kami. We are just getting ready for whatever happens," he shared.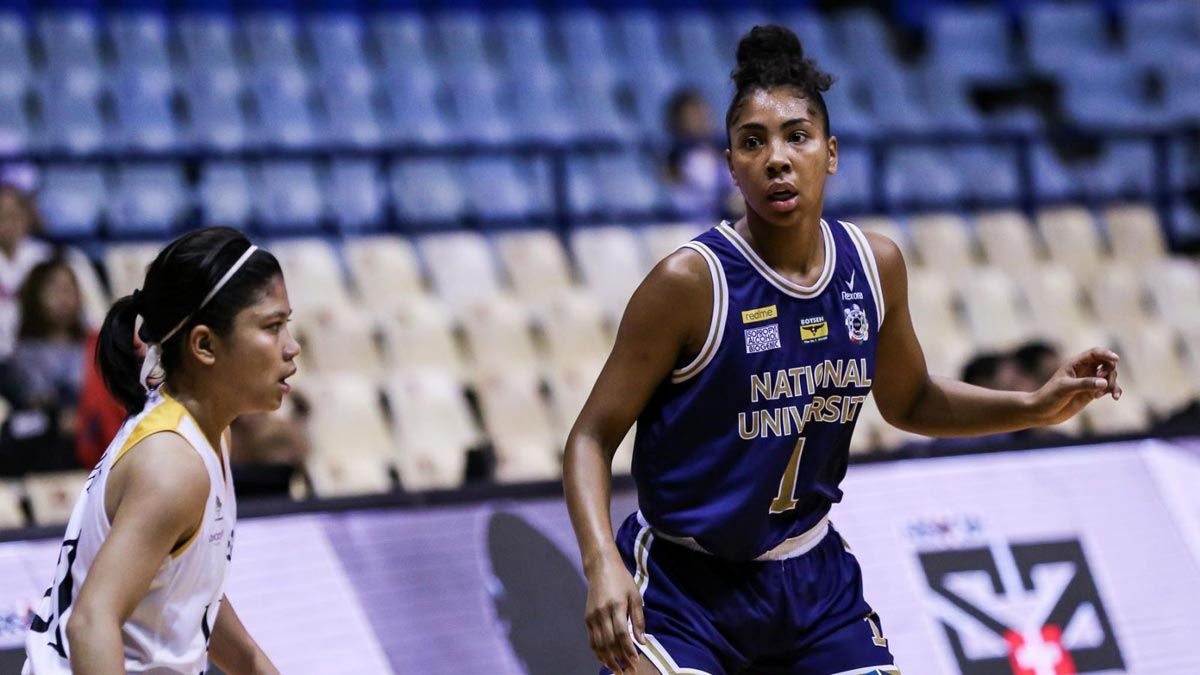 Continue reading below ↓
Recommended Videos
Animam and Hayes are key figures in the Gilas Women frontline in the tough Pool A, where the Philippines is set to face hosts New Zealand, China, and South Korea. Only the top two teams will make it trough to the main OQT.
The Lady Bulldogs, which have shown no signs of slowing down this year, staying atop the standings at 12-0 and is in the middle of a historic 92-game win streak.
Animam has been the rock for NU with her averages of 15.8 points, 11.9 rebounds, 3.0 assists, 1.5 steals, and 1.3 blocks, while Hayes has netted 9.3 points, 2.3 boards, 2.3 dimes, and 1.2 steals through 12 games in her lone year for the Lady Bulldogs.
NU has also-ran teams Ateneo and UE left on its schedule. If the team sweeps the eliminations for the sixth straight year, it will gain an outright finals berth.
However, if the Lady Bulldogs' request will get turned down, Aquino has no choice but to miss the title showdown and make the sacrifice for the country's sake.
"With Kelli, Jack, and me going to the pre-Qualifying Tournament to the Olympics, we will not make it if ever we make it to the finals since we will still be in the OQT," he said.
"As far as everybody is concerned right now, we are going to the pre-OQT and it will be for the country. I think Boss Dioceldo (Sy) and sir Herbert (Sy) allowed us to join the national team since it's for the country."
Still, Aquino is keeping his fingers crossed that NU's request will be granted.
"As much as we don't want to change the dates, we are asking for it since it's the Olympics we are talking about."