THE decision of the Asean Basketball League (ABL) to stop the practice of teams hiring Asean heritage imports is good news for Southeast Asian basketball in general.
For Filipino ballers, not so much.
While the ruling will certainly give local players from each country more opportunities to grow and develop, it will mean less jobs for Filipino journeymen especially those displaced by the congestion of players in the PBA.
"It will be good for the locals of the other countries but of course, less jobs for us Filipinos," said Jai Reyes, who once suited up for the Saigon Heat as one of their heritage imports from 2012-13.
Among all the Filipino heritage imports in the regional league last season, four players currently do not have a team yet, namely Jawhar Purdy, Keith Jensen, Mikey Williams, and surprisingly Joshua Munzon.
The only heritage imports from last season who still has an assured roster spot in the ABL is Fil-Am Caelan Tiongson, who's now playing as a local of Alab Pilipinas, and Mikh McKinney, who was named as a world import of the Macau Blackbears.
ADVERTISEMENT - CONTINUE READING BELOW ↓
Guys like AJ Mandani and Jason Brickman will also reportedly get signed as world imports once they recover from injuries.
The ABL decision's impact on Filipino players is not confined to an economical standpoint. Some of these journeymen had for so long seen the ABL as the launchpad of their PBA dreams.
"If you are an import in the ABL, sometimes you play the whole game, so that helped me improve faster, because no matter how much you train or practice, the real game is different," Reyes added.
Take if from Paul Zamar, easily one of the standouts from among the ranks of heritage imports of ABL Season 8.
Drafted by Ginebra but unsigned in the PBA, Zamar was eventually picked up by Mono Vampire as one of their heritage imports alongside Brickman. The second generation baller took the opportunity and never let it go.
Zamar was instrumental in the Thai team's run to the finals last season, with his ability to score in bunches and his knack for hitting big shots at clutch time becoming his calling card in his eventual jump to the PBA.
After being a thorn in Alab's side last season, Zamar was signed by Blackwater and now plays a big role in the Elite's resurgence in the PBA Governors' Cup.
Zamar said the sudden rule change 'broke my heart.'
"It broke my heart hearing that they removed the Asean imports rule already. I feel bad for my fellow Filipino players that wouldn't been able to take the path that I took to be able to break in the PBA," Zamar told SPIN.ph.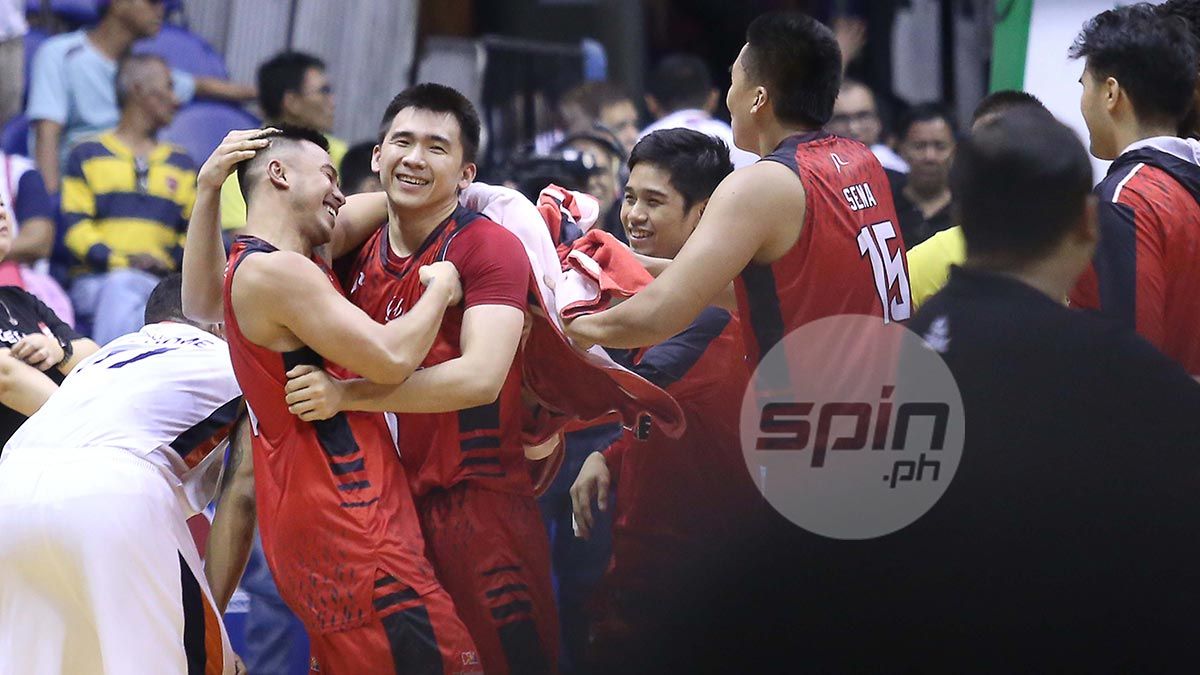 ADVERTISEMENT - CONTINUE READING BELOW ↓
"The ABL and Mono Vampire have been very instrumental in my development and maturity to become a pro basketball player. Now it's gone - at least for this season. Some aspirants will not be able to experience what I was able to," he added.
Like Zamar, Patrick Cabahug believes the new rule not only took away jobs, but the ABL is also bound to suffer in terms of attendance, given the number of Filipino migrants all over the region.
"For me ang panget ng rules ngayon, kailangan talaga may mga Asean import each team kasi may mga OFW each country. Pag alam nila may Pinoy na naglalaro sa team, sumusupporta talaga sila," said Cabahug who last played for Wesports Malaysia Dragons.
"Para din sa Filipino community sa ibang bansa," he added.
Zamar believes that the Asean heritage imports brought a different dynamic to the ABL as it's both mutually beneficial for both teams and players.
ADVERTISEMENT - CONTINUE READING BELOW ↓
Teams which can't count on a deep local basketball pool can add an Asean import to bolster their squads, usually in the form of high-scoring guards like Zamar, and before him Leo Avenido and Cabahug.
In return, the team gets an added dimension to their attack, making the team really competitive and the league a whole lot more exciting.
"The ABL proved to be a safe haven for those who weren't given a chance here at home and also an equalizer for those countries in the region," Zamar said.
"Regardless whether they were with a title contender or in a developing team, they all made an impact on and off the court, showcasing resiliency and hardwork," he added.
The 30-year-old guard is hopeful that the ABL reconsiders their decision and opens the doors for heritage imports again in the future.
"I just hope that in the coming seasons after this, the Asean imports rule will be reinstated," Zamar said. "It will give others a chance to showcase their talents not only to be able to get the attention of some PBA teams, but also to prove their worth as basketball players."
ADVERTISEMENT - CONTINUE READING BELOW ↓
Jai Reyes, who's now playing for Navotas in the MPBL, said the best thing that could happen is for new teams to rise – maybe a second Filipino team to take advantage of the abundance of local talents who wants to play in the ABL.
"Sana na lang dumami pa teams sa ABL which I'm sure will happen in the near future because the league is going in the right direction," he added.
Get more of the latest sports news & updates on SPIN.ph