TODD Purves has returned to the Asean Basketball League (ABL) as head coach of the Zhuhai Wolf Warriors, several years after his brief coaching run in the Philippines.
Purves eyes another championship in the regional league after leading the Indonesia Warriors to the title in 2012, beating San Miguel for the crown. In between his ABL stints, Purves coached in the Philippines as consultant of Petron/San Miguel from 2013 to 2014.
Purves said he cherishes his experience in the Philippines, and he learned a lot from being a PBA coach.
"I love my time here in the Philippines," Purves said in an interview with reporters during the ABL launch on Thursday at the Conrad Hotel. "It really challenged me as a basketball coach because you are surrounded by people who know a lot about basketball. You are not able to just do things that you want. You have to really think it through and have reasons for that."
Purves though said he is also disappointed that he was unable to win a championship with the Beermen especially with San Mig Coffee dominating most of the conferences during his tenure, and eventually winning the Grand Slam.
"We won a lot of games when I was in San Miguel and I was a consultant there. We weren't able to win championships which is a little bit disappointing when you come close. We were probably a couple of minutes away but we ran into a tough San Mig Coffee team that was coached by Tim Cone who is just an incredible coach out in Southeast Asia," said Purves.
Continue reading below ↓
Recommended Videos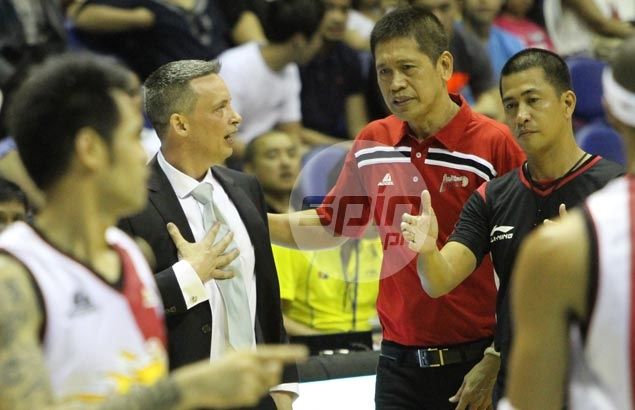 Purves is happy with the relationships he has built in the Philippines through his stint with San Miguel.
"We made a good run and I have friendships that I missed a lot. I saw Chris Ross when they were out in Macau, Marcio Lassiter, someone else that I have a great deal of respect for, and June Mar, and Arwind Santos. Those are wonderful guys to work with. My experience in the Philippines was incredible and I miss those guys a lot," said Purves.
Purves said he continues to monitor the performance of the Beermen, and is very aware that the team has become one of the most dominant teams in the PBA at present. This season, the Beermen are eyeing to win a Grand Slam.
"I'm so happy for them. I know they have strung together a number of championships. Leo Austria had done an incredible job there. He is a hell of a coach. Those guys have so much to be proud of. From a distance, I've been proud of them as well. From wherever I am, I follow and watch them and see how their success is. It's been great to see their success," said Purves.
Purves returned to Southeast Asia to become head coach of the Vietnam national basketball team. He coached the team in the Southeast Asian Games in 2017 in Kuala Lumpur where they barely made it to the semifinals after finishing third in the group stage.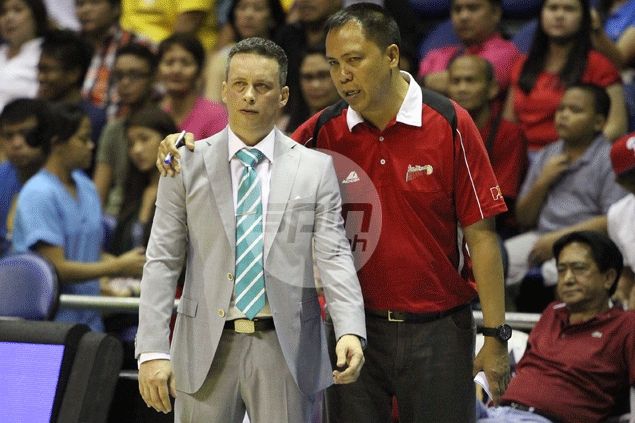 Purves said he was honored to work as coach of a national team.
"What a wonderful experience. I can't say enough nice things about that. It is very humbling, as a coach, to be selected to represent a country which is you are not from. It is still the proudest moment of my career despite whatever wins or losses that have occurred. Being named a national team was really special to me. I love the people of Vietnam and I had an opportunity to live there for a few years. The relationships I created there are relationships that will last a lifetime," said Purves.
Purves said he was glad to experience to coach in a country where basketball is not the most popular sport. The American coach said the Vietnamese basketball fans were and still are passionate about the sport.
"It was not difficult at all. In terms of their experience, they don't have an experience of where I came from in the US or in the Philippines or other areas that I coach. But they have a fanbase that loves basketball. Those players were coachable beyond belief. They were wonderful to work with. It was a real pleasure to be there. It was not challenging in terms of working with them at all. They were just great and honorable people.
"They don't have a lot of tall players which is challenging on the international level but in terms of their coachability, in terms of their desire, and in terms of their passion of the fans, those fans were great not only for the Vietnamese national team but also specifically with the Hanoi Buffaloes. I can't say enough about those people. They are close to my heart," said Purves.
Now, he is looking to lead the Wolf Warriors to respectability in the ABL after recording just two wins last season in 26 games.
"Coming off an inaugural season that was challenging for them, when you go 2-24, it wouldn't be realistic to talk about competing for a championship or winning a championship. What we need to do is create a foundation to build on and providing an environment that is conductive to this organization moving forward. That means just fundamental changes, how to approach our work ethic each day. In terms of wins and losses, I wouldn't know what to predict.
"But for me, winning, whether it's basketball or on your daily lives, is a byproduct of doing things the right way. For us right now, we are concentrating on doing thigns the right way, playing the right wa,y treating your teammates the right way so that we can create an environment that guys can used their skill sets the best of their abilities," said Purves.