KHALIF Wyatt took charge for San Miguel Alab Pilipinas in the endgame to deliver a 114-110 overtime victory over the Macau Wolf Warriors for its first win in the ASEAN Basketball League Wednesday at Foshan Shishan Gymnasium in China.
The former Temple standout scored eight of his 24 points in extra time as the Philippine-based squad locked up their first win of the tourney.
Wyatt buried the big three that locked the score up at 103 with 3:16 left in the extension before stringing in five more, capped off by a stepback trey that put Alab ahead, 110-105 with 1:50 to play.
Steven Thomas kept the Wolf Warriors in the game with a putback off of a missed freebie from Douglas Herring with a minute left, but Brandon Ganuelas-Rosser blocked Cris Shentu's layup before Jason Brickman iced the game with a lay-up in the final 10 seconds.
Wyatt also collected seven assists and six rebounds off the bench in the win to level the Jimmy Alapag-mentored squad's record to 1-1.
Jordan Heading topped Alab with 27 points on a sizzling 6-of-10 sniping from deep, while Nick King flirted with a triple-double with his 18 points, 10 boards, and seven assists.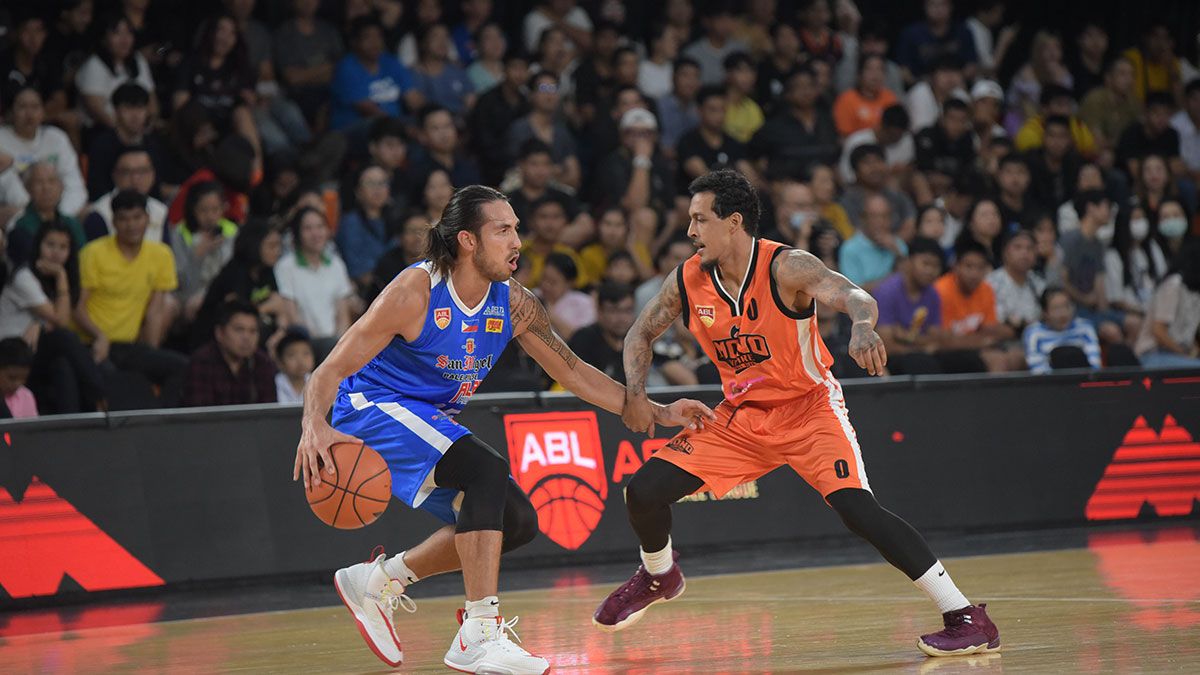 Jason Brickman also bounced back with his 14 points, 12 dimes, and seven rebounds, as backcourt partner Jeremiah Gray had 12 points, three boards, and three assists.
Wyatt almost gave his side the win in regulation with the deep triple with 49.5 seconds left to take the 96-94 lead with 49.5 seconds remaining.
Lawrence Domingo foiled an alley-oop play between Herring and Julian Boyd, but missed the undergoal stab on the other end and fouled Herring's three-pointer with 1.8 left.
Herring made only two of his three charities, as Wyatt missed his hail-mary as the game went to overtime.
Alab takes an 18-day breather before hosting the Singapore Slingers for its home opener on December 15 at Sta. Rosa Multipurpose Complex in Laguna.
Macau leaned on Boyd, who fired 38 points and 17 rebounds in the losing cause.
Cai Chen added 22 points, as Thomas and Herring both had 19.
The Scores:
ALAB PILIPINAS 114 -- Heading 27, Wyatt 24, King 18, Brickman 14, Gray 12, Vigil 7, Forbes 5, Rosser 5, Domingo 2.
MACAU WOLF WARRIORS 110 -- Boyd 38, Cai 22, Herring 19, Thomas 19, Shentu 10, King 2, Yan 0, Liu 0.
Quarters: 30-20, 53-45, 65-74, 96-96, 114-110.
Recommended Videos