RENALDO Balkman expresed a desire to sit down with former teammate Arwind Santos and finally put behind them a choking incident that led to a PBA life ban for the Puerto Rican import back in 2013.
"Happy New Year to him and his family, too," Balkman said when told about Santos' willingness to bury the hatchet at the end of Alab Pilipinas' 90-80 loss to the Singapore Slingers on Wednesday at the Filoil Flying V Arena.
"I heard about that, people told me and I just want to thank him. Soon to come, I'll meet him. Meet him over lunch, dinner or whatever," added the enigmatic import.
The Puerto Rican national player also expressed his willingness to team up with Santos again and finish what they failed to accomplish when they played together at Petron in 2013.
"That would be great, not only for him but for me, too. To team up with him again and to go and have another run at it," Balkman continued.
"With all the things that happened, the past is the past and that will be great for both us. The time will come and see what happens next."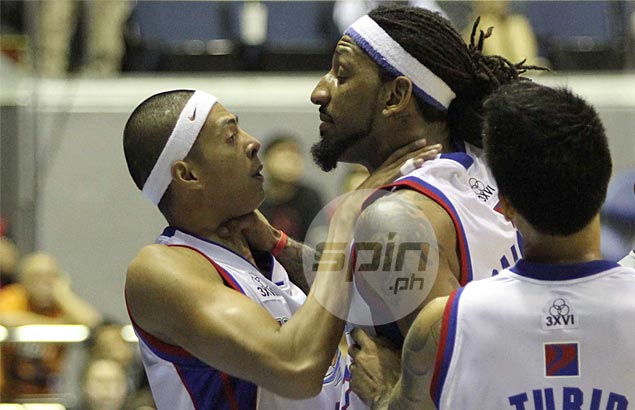 Continue reading below ↓
Recommended Videos
Balkman said that he hasn't had the chance to meet his former teammate, but hopes to do so soon.
"I'm looking for you, man. If you get this message man, I'm down here, maybe one day we can go out and have lunch, dinner or whatever you want to do. Let's just talk."