KUALA LUMPUR — Filipino-Canadian Matthew Wright is turning heads with his stellar play in the Asean Basketball League (ABL), heightening anticipation over a possible jump to the PBA or even Gilas Pilipinas.
But the man's head is set, his focus fixed on leading the Westports Malaysia Dragons past rival Singapore Slingers in the ABL Finals that begins on Friday.
The 25-year-old Wright has created ripples in the ABL this season as star combo guard for the Dragons, several years after his stint with St. Bonaventure, an NCAA Division 1 school which plays in the Atlantic 10 Conference.
In fact, he's one of the most explosive scorers in the ABL this season, averaging 23.1 points per game in the elimination round (the best among Asean imports).
He's also been deadly from beyond the arc, so much so that he and his backcourt partner, Filipino-American Jason Brickman, are considered the 'Splash Brothers' of a Dragons side coached by Ariel Vanguardia.
With his exploits, Wright is considered one of the top young Fil-foreign cagers who could potentially excel in the PBA. But Wright sets all that talk aside to completely focus on helping the Dragons clinch their first title in the regional professional basketball league.
Continue reading below ↓
Recommended Videos
"To be honest, I haven't thought that far yet," Wright said, hours before Game One of the ABL title series. "We've been investing this season and that's what we have been thinking about lately. Everything else will take care of itself after the season is done."
"The fate of our future careers depend on how we do in the next couple of games," he added.
Wright is no stranger to Philippine basketball, as he has already suited up for the national youth team in 2008 after he was convinced by fellow Fil-Canadian and former La Salle Green Archer Norbert Torres to join him.
"I grew up with Norbert Torres," Wright shared about Torres, who now plays for the Star Hotshots in the PBA. "We started at the same time when we were 10 years old. We are best of friends. When he chose to go to the Philippines, he hooked me up for the opportunity to join him."
"I didn't think it was such a big deal but when I went there and it was the national team, it was a shock to me. As a kid, being 17 years old and travelling the world, it's something I haven't thought about doing," he added.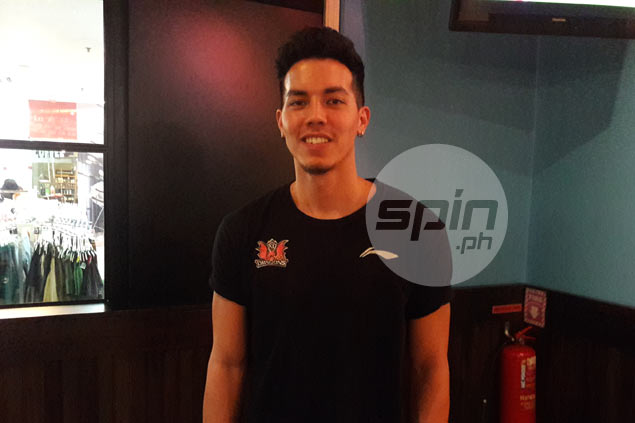 It was a life-changing experience for Wright, something that reignited the Filipino spirit in him.
"It made me proud to be a Filipino. Before, I see myself as a Canadian and after I played for the Philippines, you hear the anthem, you see how much the fans care and the players care, it really instilled national pride in you," Wright said.
Since then, Wright has dreamed of playing in the Philippines while remaining open to suiting up overseas, something he's done with French club Quimper prior to joining the Dragons in the ABL.
"I grew up playing in Filipino leagues in Toronto. Since I was a kid, everyone's talking about the PBA," he said.
"I'm trying to have as many options as possible. I don't want to burn bridges by focusing on the PBA. Obviously, with my passport and my history in the Philippines, theoretically, the PBA looks like the best option for me but it's too early to tell," Wright added.
The Toronto native, though, tries not to be too carried away with reports that no less than Gilas Pilipinas coach Tab Baldwin is interested in him to join the squad following a tune-up game in the Philippines a few months ago.
"Everyone seems to be talking about that but until someone from the Gilas organization personally talks to me, then I'll consider it as an option. But right now, once the season is done, I plan to go home and see my kids and family," said Wright.
"I'm trying to stay humble and low key. The coaches do a good job of keeping me under the radar. I don't really pay attention to that," Wright added.