LEFT out in the cold in the PBA, James Forrester is taking his act overseas in a bid to restart his basketball career.
Forrester, an athletic wingman picked No. 4 overall by Ginebra in the 2013-14 PBA rookie draft who never reached his full potential in the pro league, has signed up to play for the Formosa Dreamers - one of four new teams in the Asean Basketball League (ABL).
"After I wasn't re-signed by GlobalPort, I felt that it is time for me to try something new," said Forrester in an online interview with SPIN.ph. "My agents told me that my chances of being signed by another team were slim so I tried my luck elsewhere."
"For me and my situation, I needed a place where I can regain my confidence, and I'm positive I can do that, plus reach a new level of basketball," the Fil-Canadian cager added.
Now in his third week in Taiwan, Forrester, 28, said he is adjusting well to the tough training regimen of the the Taiwanese expansion team.
"The training has been the biggest change because the culture here is military style. I'm glad because I can really reach my pinnacle here as a basketball player," said Forrester, who had stints with Barangay Ginebra, NLEX, Barako Bull, Phoenix, GlobalPort, and Blackwater in the PBA.
Continue reading below ↓
Recommended Videos
"I'm 28 and I want to be in the best shape ever. So the military training is just going to help in every aspect. Discipline-wise, conditioning, skills, and even mentally. There are only positive benefits from pushing myself and my body to the limit," said Forrester.
Signing with the Dreamers, though, entails sacrifices as the former NCAA standout had to be away from his newborn child and wife for weeks, even months, at a time.
"It's been pretty tough. I had to leave my two-month old son and wife behind. It's been very difficult actually, but at the same time, I have to provide for them, so they understand," said Forrester.
Still, Forrester said he looks forward to the ABL experience of playing home-and-away games and travelling to different countries.
"It's a very unique schedule, and playing in different countries, playing home-and-away games, bring a different aspect that I haven't tried yet. So I'm looking forward to showing different nations my abilities on the basketball court," said Forrester.
Forrester will be playing in the Dreamers alongside former NBA D-League player Arron Mollet, a personal friend of Brooklyn Nets cager Jeremy Lin, and former Oregon standout Wave Austin, who played against Hong Kong Eastern and Gilas Pilipinas cager Christian Standhardinger in Germany.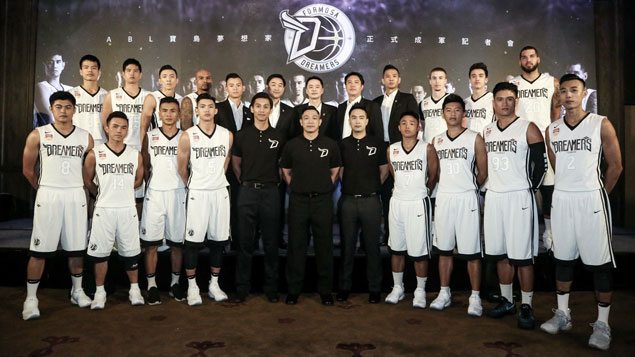 The jury is still out onthe team, according to Forrester as they are still in the early stages of their preparation.
"The team is pretty young, very motivated players. Most of them are underdogs like myself. So I like working with them because the competition is high everyday. It's tough to say right now (title chances). We are just looking to build everyday. We'll take baby steps starting with the first game against Indonesia (November 18).
As he takes on a new challenge in the ABL, Forrester said he is not thinking too far ahead, and isn't even gunning for a return to the PBA.
"Depends if they want me," said Forrester. "There is no doubt I can play in the PBA. I'm not trying to make it back to the PBA specifically. I'm just trying to be happy with my career."