USED to playing the five spot for most of the last Asean Basketball League (ABL) season, Renaldo Balkman gets a timely relief from a familiar face.
The acquisition of 7-foot-3 center and fellow Puerto Rico national team player PJ Ramos is set to make the job of Balkman a lot easier as San Miguel Alab Pilipinas gets a natural center who can dominate on both ends of the floor.
With Ramos coming onboard, Balkman will no longer have to worry about banging bodies with bigger men like Sam Deguara, the 7-foot-6 Maltan slotman who he battled in the ABL Finals against Mono Vampire of Thailand.
With an influx of big men coming in like NBA veteran Eddy Curry, former Columbian import John Fields and Nnanna Egwu, Ramos' arrival is most welcome.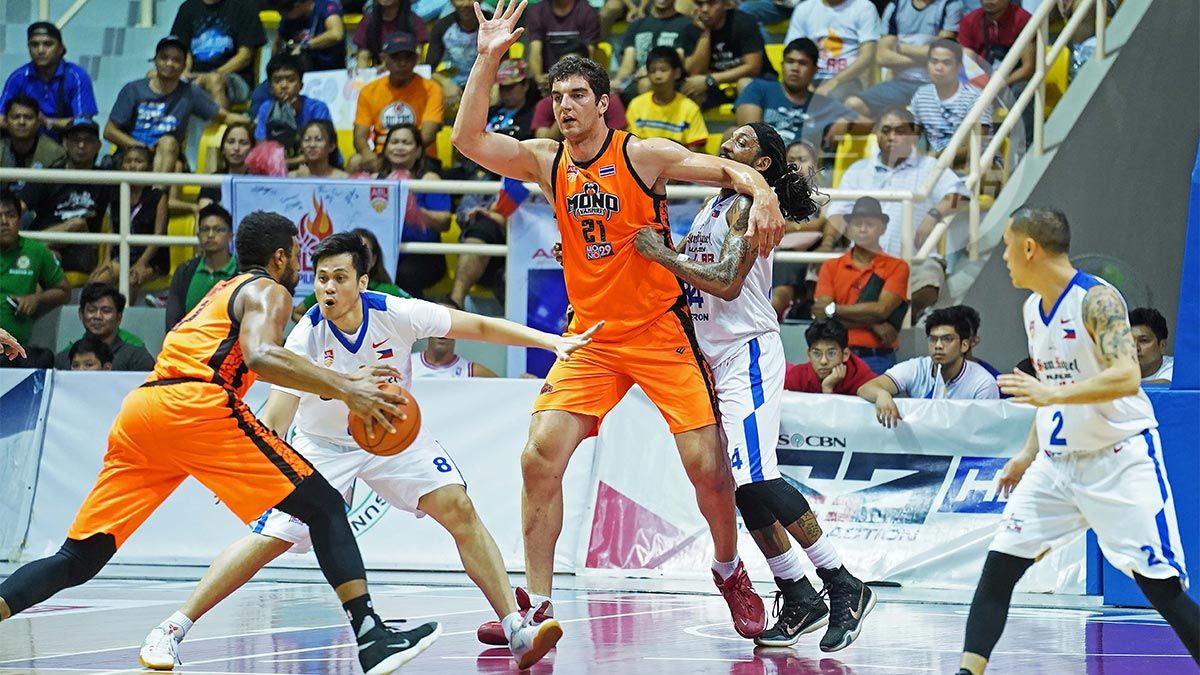 Continue reading below ↓
Recommended Videos
"Balkman is not a five, man. He's more a three, four, I know he played a lot of five last year, and I know he used to be tired because of that, now I'm here and I want to help," said Ramos, who had a stint with Kia (now Columbian) in the PBA.
"Me and Balkman, we know each other for years now. We have a good relationship, we play in the national team together so we know each other very well," he added.
Balkman certainly appreciates the helping hand.
"It's a great addition to our team to have a big guy so I don't get banged up," Balkman said. "I love banging with the big guys, don't get me wrong. But having another guy to bang with, and play in my position, is even better."
While Balkman dominated even if he played mostly out of position, Ramos gives Alab a legitimate post threat and shot-blocker, freeing Balkman to pick his spots on the floor.
"This year, we got interior (threat). Depend on a lot of guys in the outside to knock down that shot. Him out there in the middle? If he's in the lane, it's a bucket. Just put it like that," Balkman said.
"If he kicks it out to you, you gotta be ready. Me, the way I play, the way I am, free-lancing and roaming around, get my favorite spots on the court, it's gonna be a great year. I promise you we'll definitely put on some type of show for you guys," he added.
Balkman is already confident with what they can do on the floor upon the arrival of Ramos – but there's a third spot for a world import open at Alab following a change in the ABL rules.
The 34-year-old Balkman said he isn't putting pressure on his 'brother' Justin Brownlee to come on board. But if the beloved resident import of Ginebra joins them in the future, Balkman said the ABL story is all over.
"Ya'll see what happens between me and him (Brownlee). Now we got me, him (Ramos) and Justin? I'm gonna let you write your own story about it because I already wrote it. In my mind it's already finished," said Balkman.
Ramos isn't as flashy with words like Balkman, but he'll just be glad to help Alab whichever way he can.
"It's an honor to be here, especially a team who won a championship last year. Like I said I just want to help the team, the way I can," said Ramos. "Last year they didn't have no size, now they have size this year hopefully this year will get better."