SAN Miguel Alab Pilipinas coach Jimmy Alapag lauded the effort of the team in what has so far been a whirlwind couple of days for the squad.
Playing their third game in five days, Alapag's wards summoned enough energy to turn back Hong Kong Eastern, 87-75, on Friday at the Sta. Rosa Multi-Purpose Complex in Laguna.
"The guys are great," Alapag said. "It hasn't been an easy week, you know, third game in five games, and we still have one more on Sunday."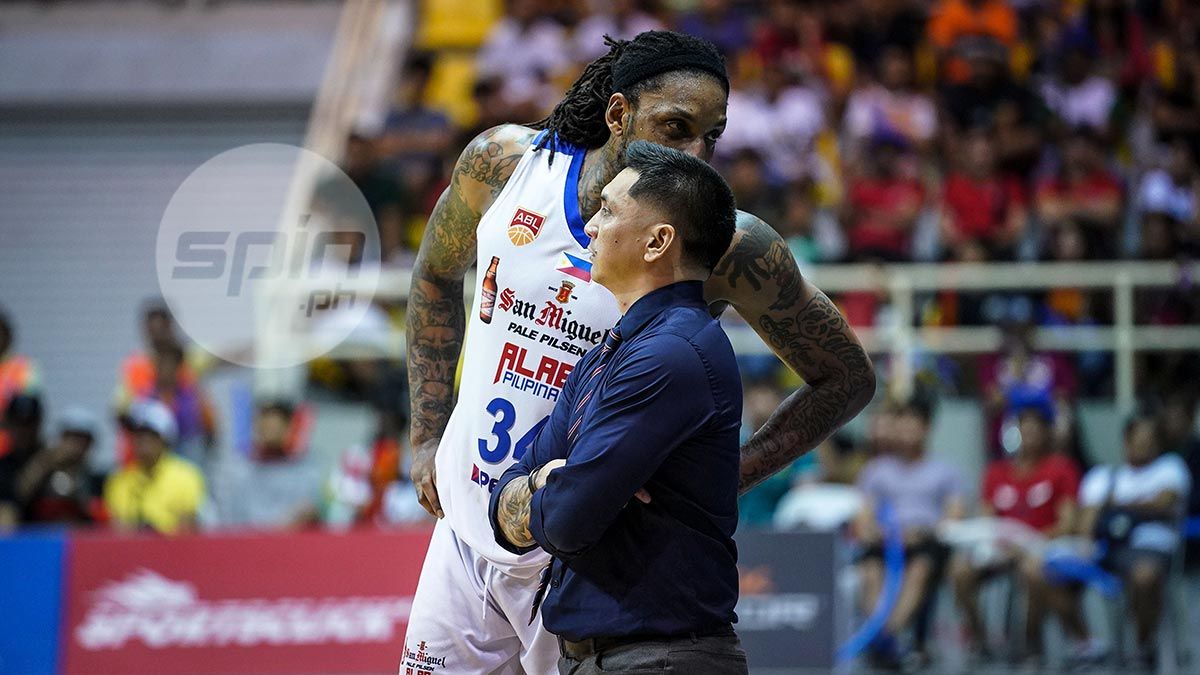 Alab improved to 6-1 while atoning for the team's 72-71 loss to Westports Malaysia Dragons on Wednesday in Kuala Lumpur. Alapag said Alab was unable to prepare well enough to have a chance to beat the Dragons.
Continue reading below ↓
Recommended Videos
"I really felt bad about the game in Malaysia. I don't think I prepared the guys well enough and we really got into a sluggish start and we never found our way back."
Alapag said the team's effort was much better on Friday, considering Alab returned to Manila on Thursday.
"We've given one away. You know, I felt with the quick turnaround, we just got in yesterday and for the guys to play that kind of effort and type of energy, I'm really, really proud of the effort," said Alapag.
Alapag lauded the effort of PJ Ramos, who finished with 31 points and 12 rebounds in his match-up against Hong Kong's 7-5 slotman Samuel Deguara.
"The guy is something else. It'll be hard to find a guy with his size and his skills. His ability to play in the post, and he can make the three. You can't foul him. He can make his free throws and he's just a great teammate and a character guy," said Alapag. With reports from Eugene Flores