ALAB Pilipinas's decision to link up with San Miguel Corp. has led to the giant conglomerate's return to the Asean Basketball League (ABL), where SMC capped a two-year stint by winning the 2013 title.
San Miguel's ABL comeback has led to a homecoming of sorts for players like Renaldo Balkman and Dondon Hontiveros as well as coaches Danny Seigle and Jimmy Alapag, who, in one way or another, had nurtured relationships with the SMC in the past.
Let's look at these previous relationships.
RENALDO BALKMAN
Prior to his stint with Alab in the ABL, Balkman had a short and controversial stay with the Petron Blaze Boosters in the PBA in 2013 when he was banned for life in the PBA after choking teammate Arwind Santos during an infamous meltdown.
Balkman said San Miguel's entry to Alab has evoked memories of his brief stint with Petron.
"Everybody deserves a second chance," the 33-year-old Puerto Rican said. "It's great to be back with the guys. They welcomed me back with open arms."
ADVERTISEMENT - CONTINUE READING BELOW ↓
Balkman said he will always be grateful to San Miguel despite his unceremonious exit from the PBA, and he is determined to bring San Miguel a title in the ABL.
"Even the first time I was here, they treated me as family. Now they are back. They got us now, it's in their hands, and we will do our job on the court," he said.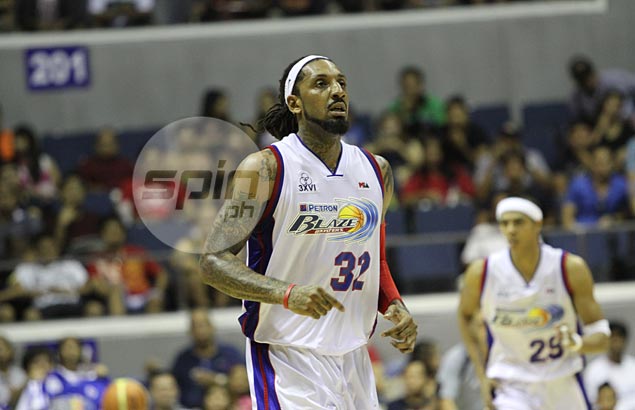 JUSTIN BROWNLEE
Among the current crop of San Miguel Alab Pilipinas player, Brownlee is the most recognizable owing to his two stints with SMB's sister team Barangay Ginebra which led to titles on both occasions.
Throughout his stay with Alab, chants of 'Gi-ne-bra, Gi-ne-bra' ring out whenever the Philippine side goes on a run, led by Brownlee, of course. Who can blame the fans, right?
RICO MAIERHOFER
From the moment he stepped in the professional ranks, Maierhofer was already a player with San Miguel after he was chosen second overall in the PBA draft by Purefoods. He later won a title with the Beermen in the 2014-2015 PBA season.
Maierhofer hopes to win another one under San Miguel.
"'Yung second championship ko, sa San Miguel. Hopefully, 'yung third, sa San Miguel din," said the former De La Salle standout.
DONDON HONTIVEROS
In a career that spanned two decades, Hontiveros' most notable stint was with San Miguel from 2002 to 2011 where he played with the likes of Danny Ildefonso and Danny Seigle (more from that). Hontiveros briefly returned to Petron in 2011 before having a five-year career with Alaska starting in 2012.
ADVERTISEMENT - CONTINUE READING BELOW ↓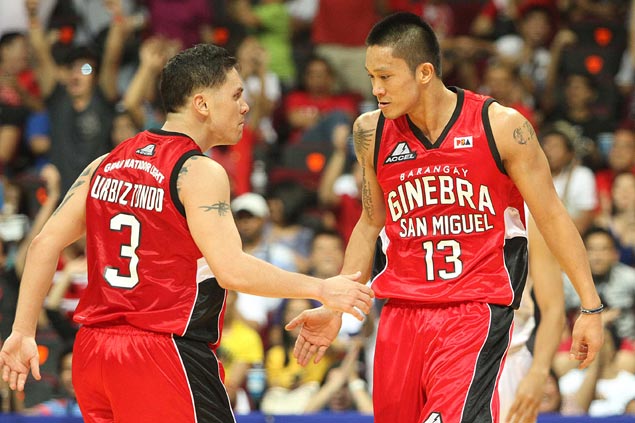 JOSHUA URBIZTONDO
Urbiztondo was a journeyman in the PBA but a good bulk of his career was spent at SMC when he played for both B-Meg and Barangay Ginebra. He was a fan favorite with both teams.
BOBBY RAY PARKS JR.
Parks has yet to play in the PBA, but his connections with SMC are also deep owing to his father, the late Bobby Sr., who coached the Beermen in their first foray in the ABL back in 2012. A seven-time Best Import in the PBA, Parks Sr. also started his PBA careerwith San Miguel in 1987 under Norman Black.
ADVERTISEMENT - CONTINUE READING BELOW ↓
DANNY SEIGLE
Seigle, currently the assistant coach of Alab Pilipinas in the ABL, spent 12 years with the Beermen starting in 1999 when he was a direct hire. He won four Finals MVPs and two Best Player of the Conference awards during that stint with San Miguel.
"They've always treated me well. I'm glad that they are helping out," said the 41-year-old Seigle.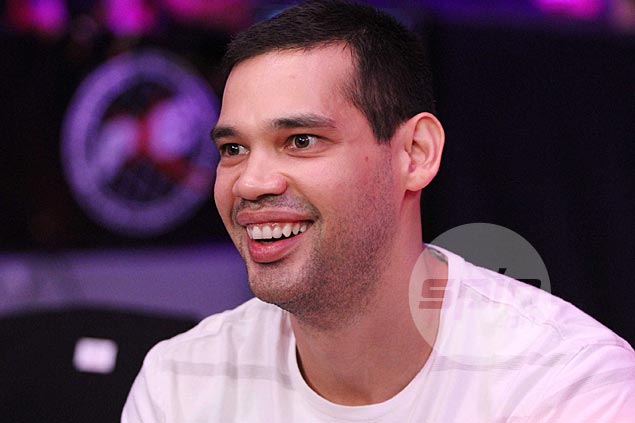 ADVERTISEMENT - CONTINUE READING BELOW ↓
JIMMY ALAPAG
Alab coach Alapag has always been identified with SMC's top rivals, the MVP group, owing to his stint with TNT, Meralco and Gilas Pilipinas. To this day, he's still an assistant to Chot Reyes at Gilas. But before Gilas, Alapag played for a national team backed by SMC in the 2009 Fiba Asia Championship under Reyes. Don't forget that the man who brought US-raised Alapag to the Philippines was none other than former SMB coach Ron Jacobs.
Get more of the latest sports news & updates on SPIN.ph