THE Asean Basketball League season eliminations is down to its final few games, with the race for the outright semifinal berths still wide open.
The top two teams at the end of the eliminations will advance outright in the semifinals with the next four teams battling in the best-of-three quarterfinal series.
At the moment, Chong Son Kung Fu and the Hong Kong Eastern occupy the top two spots but there are still teams, such as San Miguel Alab Pilipinas, who still have a shot at that coveted automatic trip to the semis that will move them closer to reaching the championship series.
Here's what each of the contenders need to do to march straight to the semifinals.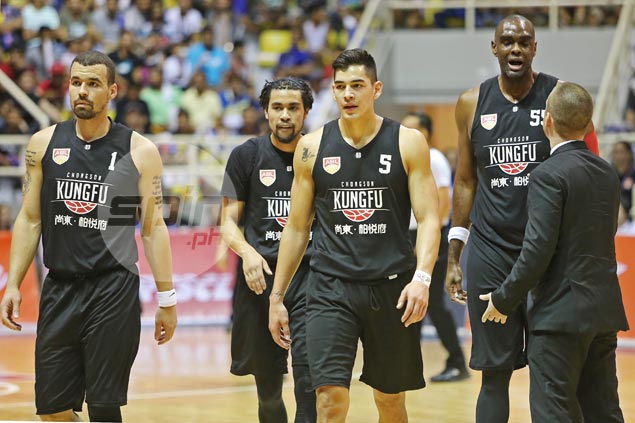 Continue reading below ↓
Recommended Videos
CHONG SON KUNG FU
W-L record: 13-5
Remaining games: Formosa, Hong Kong
Chong Son has been on a roll, winning its last four games all of which at home, and two coming at the expense of erstwhile league leader Hong Kong Eastern. Still, Kung Fu needs to win its remaining games to secure that semifinal berth. It won't be easy, though, as they will be tested on the road in its two remaining games, the last of which against Hong Kong on March 28.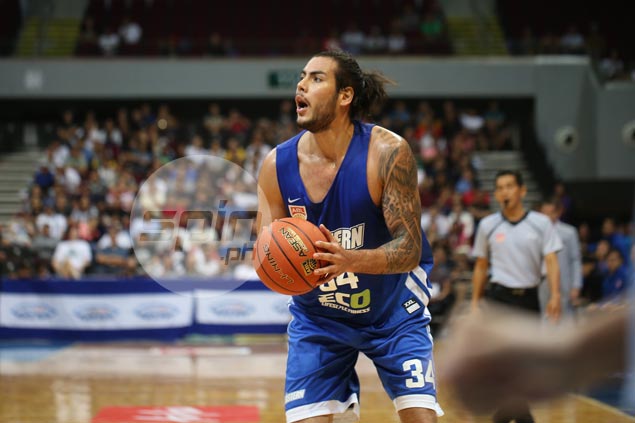 HONG KONG EASTERN
W-L record: 12-5
Remaining games: Formosa, Malaysia, Chong Son
Hong Kong has lost its last three games, two against Chong Son and one against Mono Vampire. Fortunately, they still control their fate as Hong Kong can secure the semis berth with wins against also-ran squads Formosa Dreamers and Westports Malaysia Dragons before going up again against Chong Son at home on March 28. Hong Kong must also avoid another loss in order to stay ahead of Mono Vampire and Alab Pilipinas.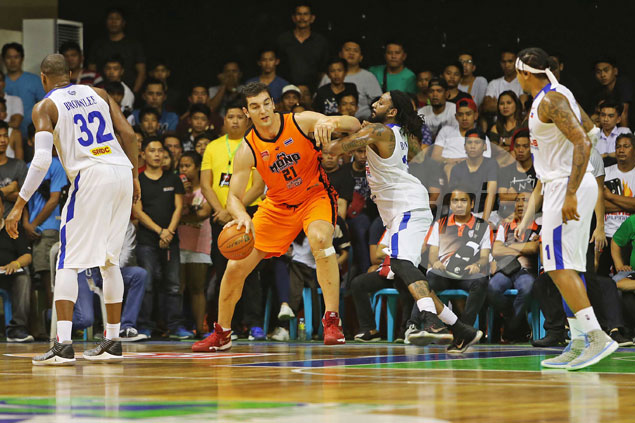 MONO VAMPIRE BASKETBALL CLUB
W-L record: 13-6
Remaining games: Malaysia
Mono Vampire picked up a huge win over Hong Kong Eastern on Thursday to remain in contention for an outright semifinal seat. It also gained an upper hand in the tiebreak over Hong Kong following its eight-point win on Thursday that negated its seven-point defeat in Bangkok last December. Mono will need to beat the Dragons on March 21 and hope Hong Kong's struggles continue to have a shot in advancing straight to the semis.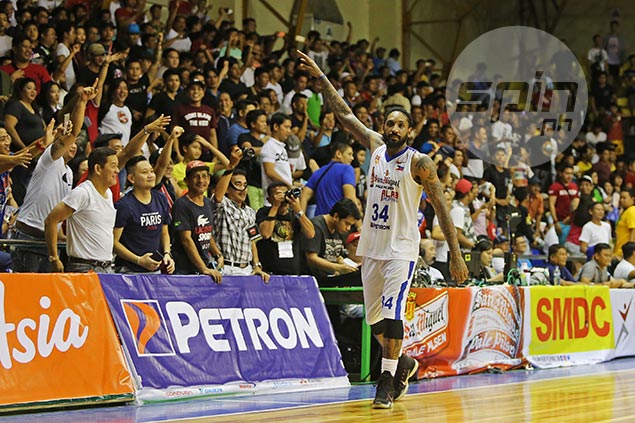 SAN MIGUEL ALAB PILIPINAS
W-L record: 12-6
Remaining games: CLS Knights (2)
Alab stumbled in its bid for the outright semis spot after back-to-back losses against Malaysia and Chong Son. But the San Miguel-backed squad remains in contention to march straight to the semis, heading into two home games against CLS Knights on March 21 and 28.
But the math is a bit more complicated for Alab. Chong Son and Hong Kong must lose at least two games each for Alab to overtake them in the standings. Alab, however, has the upper hand for the No. 3 spot and a homecourt advantage in the quarterfinals as it has the tiebreak over Mono Vampire if they end up in a tie for third spot. Don't sleep on CLS, however, as the Knights have won back-to-back games.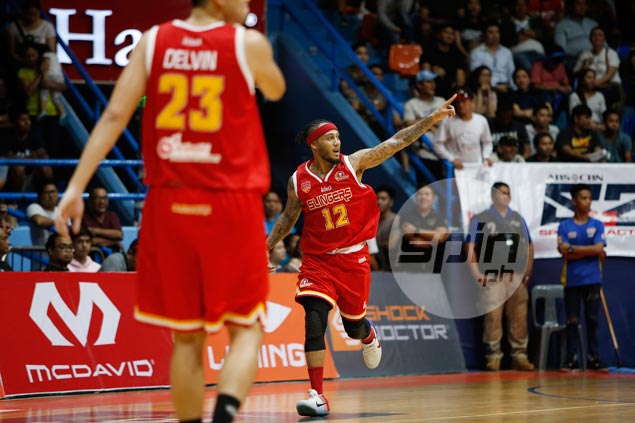 SINGAPORE SLINGERS
W-L record: 10-8
Remaining games: Formosa, Saigon
The Slingers have a long shot to claim an outright berth in the semifinals as they can only reach as high as 12 wins. Singapore must win all of its remaining games, while hope for the rest of the top squads to lose their remaining assignments, if the Slingers want a chance at homecourt advantage in the quarterfinals.