[Editor's Note: Second of a two-part series]
IT'S never good news to hear any league closing shop, especially if you're an avid fan of the ASEAN Basketball League (ABL).
Yet it's the reality that the regional league is facing a decade since its birth, the preeminent league in Southeast Asia is in danger of a shutdown because of challenges made worse by the global coronavirus pandemic.
Still, it's impact cannot be belittled as a number of Fil-foreign talents had used the ABL as a springboard to Asia's top leagues, with a part of the viewing public fantasizing how they would fare once they take their act to the PBA.
In the First Part, we listed the success stories - players who went from the ABL and made it to the PBA.
This time, we list 11 others who are still chasing that dream, hoping that their showings in the regional league only boosted their stocks once they make the leap.
We hope to see most of them in the PBA someday.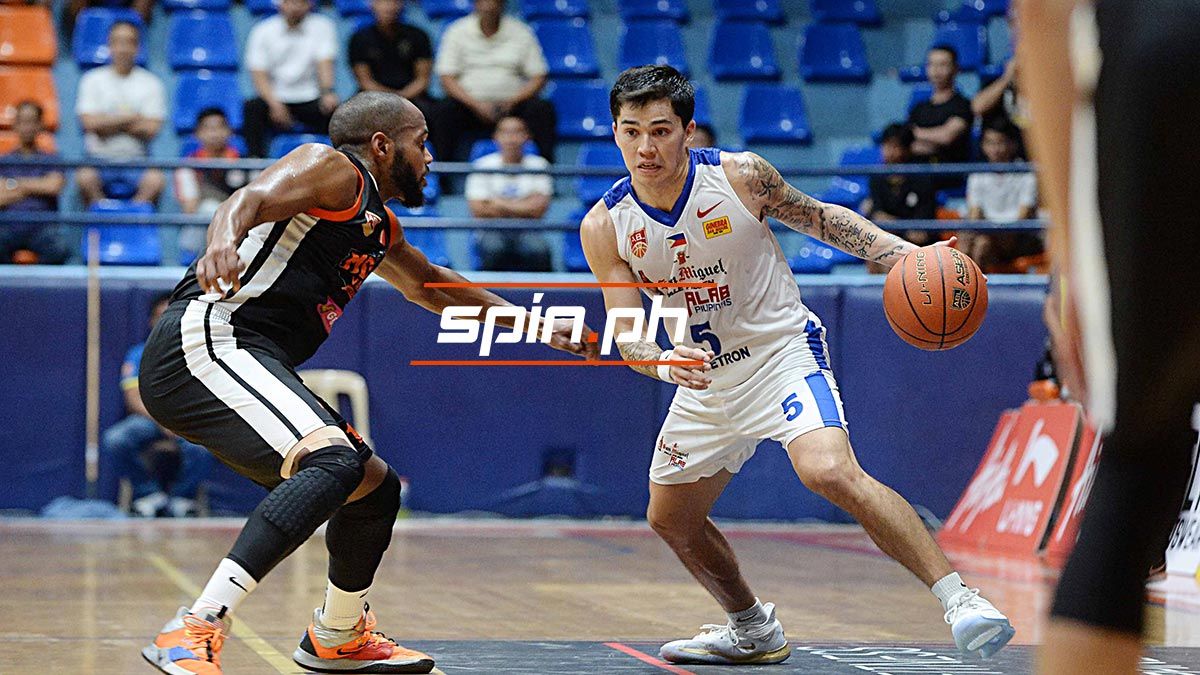 Continue reading below ↓
Recommended Videos
Jason Brickman
Westports Malaysia's lone ABL crown wouldn't have been possible if not for the steady playmaking of Jason Brickman.
Yes, coach Ariel Vanguardia had Matthew Wright shooting the lights out, but before he got the ball, it had to go through Brickman.
The Fil-Am guard, who ranks fourth in NCAA Division I's career assists list after his run with LIU Brooklyn, was cool, calm, and collected in his maiden ABL season, averaging 13.2 points, 10.0 assists, 5.4 rebounds, and 1.0 steal to carry the Dragons to the Promised Land in 2016 - where he was named the Finals MVP.
Thailand soon came calling, spearheading a head-turning offensive system at Mono Vampire that saw him lead the ABL in assists twice - including a stellar showing in the 2017-18 season where he racked 11.4 points on a 46-percent shooting, as well as 10.4 assists, 5.8 rebounds, and 2.0 steals in his side's bridesmaid finish to San Miguel Alab Pilipinas.
He lasted for half a season more atMono before parting ways at the halfway point of the following season and in 2019, finally represented the country when he linked up with Alab.
Brickman remained as deadly as they come, averaging 8.9 points on a 45-percent shooting clip, as well as 9.1 assists, 4.1 rebounds, and 1.1 steals this 2019-20 season before the ABL shelved its competitions.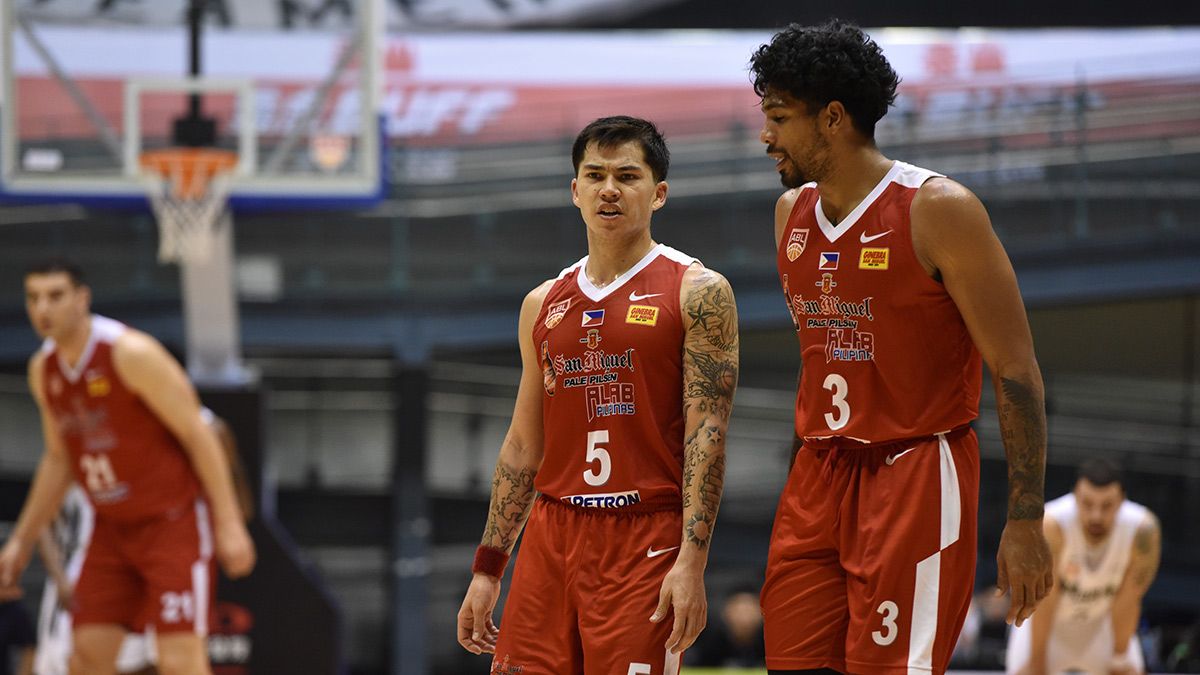 Lawrence Domingo
Domingo is the longest-tenured member of the Alab franchise, and if you're wondering why, it's because he's as blue-collar as they come.
The 6-foot-5 Fil-Am forward has slowly gotten the hang of his role for the Philippine-based crew, emerging as a key piece in the squad's playoff runs for the past four seasons.
Domingo immediately showed his worth in his maiden run in the 2016-17 season, averaging 9.9 points, 6.9 rebounds, and 1.0 assist. Although his numbers took a dip the following season and only had 7.4 points, 5.6 boards, and 1.2 assists, he was a sparkplug in San Miguel Alab Pilipinas' run to the 2018 ABL championship.
He was a solid performer last year, norming 6.2 points, 4.9 rebounds, and 1.1 assists before suffering an MCL sprain late in the eliminations.
This season, he remained a steady presence for Alab, averaging 6.4 points, 5.6 boards, and 1.0 steal while continuing to prove himself as a reliable hand for coach Jimmy Alapag.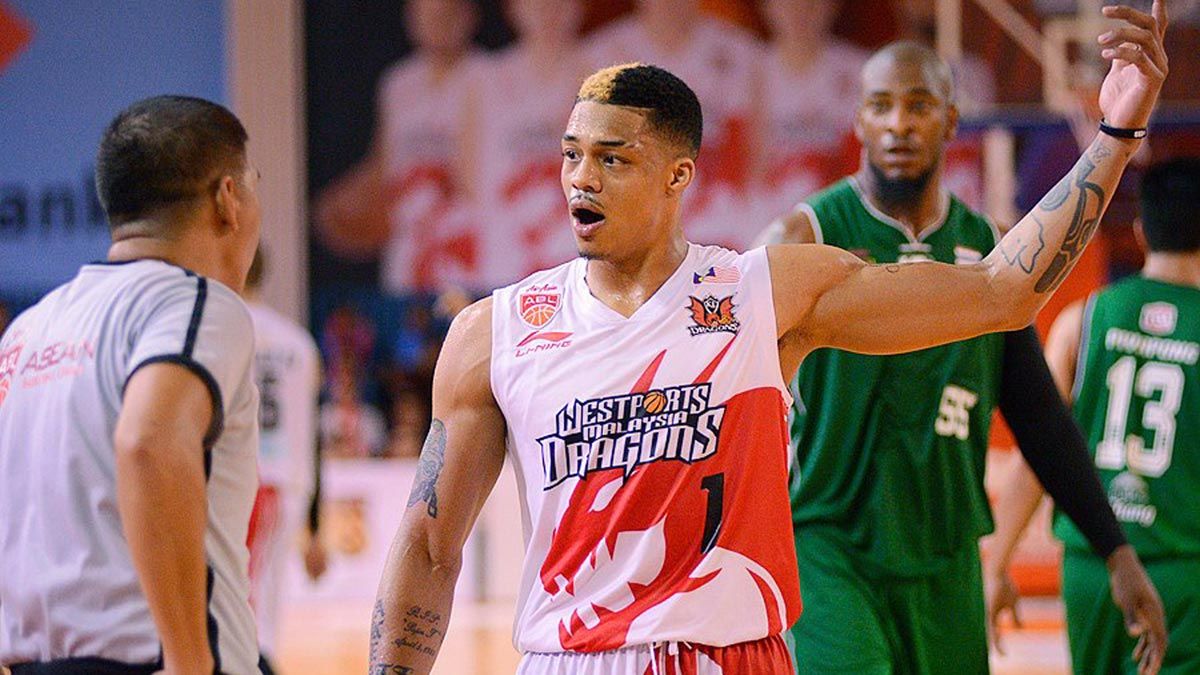 Avery Scharer
Here's one name we've heard for the better half of the past decade. The 6-foot-2 Fil-Am slasher played his lone ABL season in 2014 as a replacement for Rashawn McCarthy.
And boy, was he a way better option for Westports Malaysia, registering 15.8 points, 7.8 rebounds, 6.6 assists, and 2.9 steals to help the Dragons claim the top seed.
Unfortunately, they could not complete the job, falling to Hi-Tech Bangkok City in the best-of-three championship series to settle for bridesmaid honors.
Scharer, now 33, remains active in the regional scene, playing in local leagues in Thailand and Malaysia.
Yet his aspirations of making it to the PBA remains a distant dream owing to his failure to complete the necessary documents to clear his citizenship.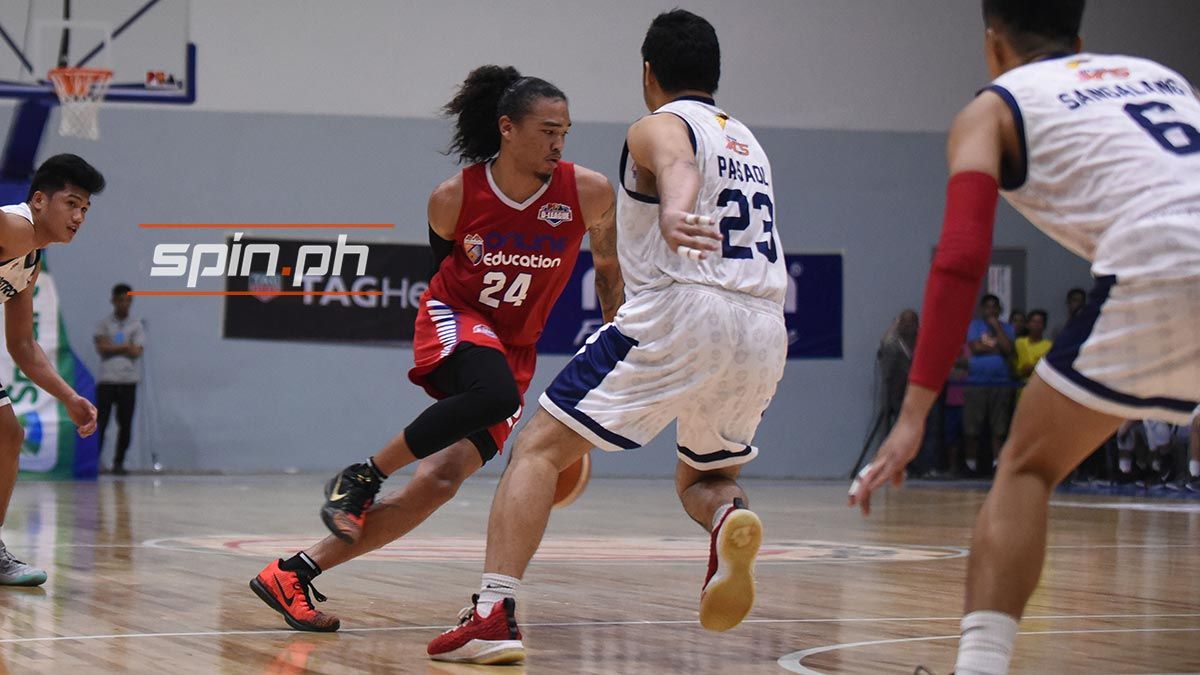 Joshua Munzon
Munzon truly proved that he's a big-time player in the ABL, establishing himself as a key piece for both Saigon Heat and Westports Malaysia Dragons in his two seasons in the regional league.
Although his stay in Vietnam was a short one, the 6-foot-3 Fil-Am guard was a superb contributorin the 2016-17 season.
And even though they parted ways midway through the season, Munzon was soon picked up by Malaysia where he netted 19.4 points, 4.1 rebounds, 3.2 steals, and 3.1 assists for the remainder of the year.
He picked it up in the 2017-18 season, tallying 24.6 points, 7.8 boards, 4.3 dimes, and 2.2 steals, but failed to lead the Dragons to the playoffs.
Munzon has since settled in the country, playing briefly for AMA in the PBA D-League before becoming the top-ranked 3x3 player in the Philippines.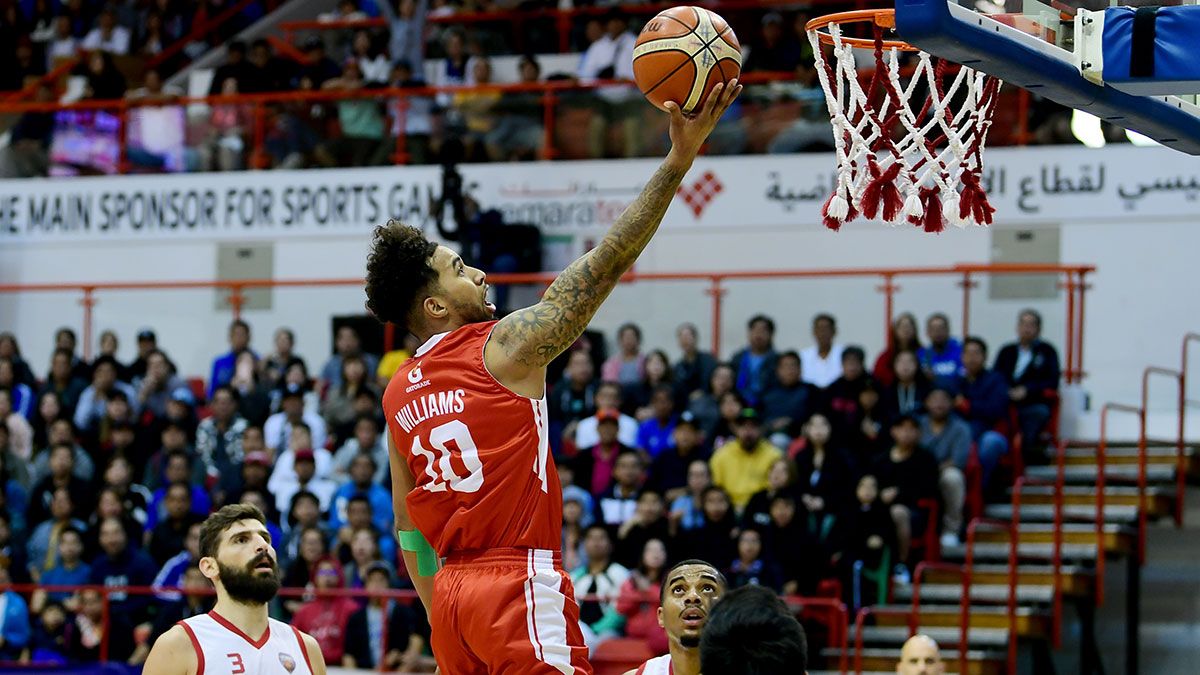 Mikey Williams
The 6-foot-2 guard only spent a year in the ABL, but capitalized on his chances in the 2017-18 season as he was one of the leaders for Saigon Heat with his numbers of 17.7 points, 5.5 assists, 4.9 rebounds, and 1.0 steal.
Although the Vietnamese crew failed to progress, falling to San Miguel Alab Pilipinas in the quarterfinals, Williams did leave a lasting impression.
He has since taken his act to the country and played for the General Santos Warriors in the Maharlika Pilipinas Basketball League (MPBL).
Caelan Tiongson
Tiongson proved to be a defensive dynamo the moment he suited up in the regional league.
In his first season in 2017-18, the Biola product was a menace on the defensive end while tallying 11.1 points, 7.8 rebounds, and 3.2 assists as Chong Son Kung Fu snagged the top seed but faltered in the semifinals.
The 6-foot-5 Fil-American soon brought his act to the Philippines and signed a deal with San Miguel Alab Pilipinas, where he averaged 6.9 points, 4.6 boards, and 2.3 dimes as the team's defensive lynchpin.
An ankle injury late in the tourney, however, doomed that run and contributed to the crew's quarterfinal exit. He has since announced his retirement in October 2019 at the age of 27.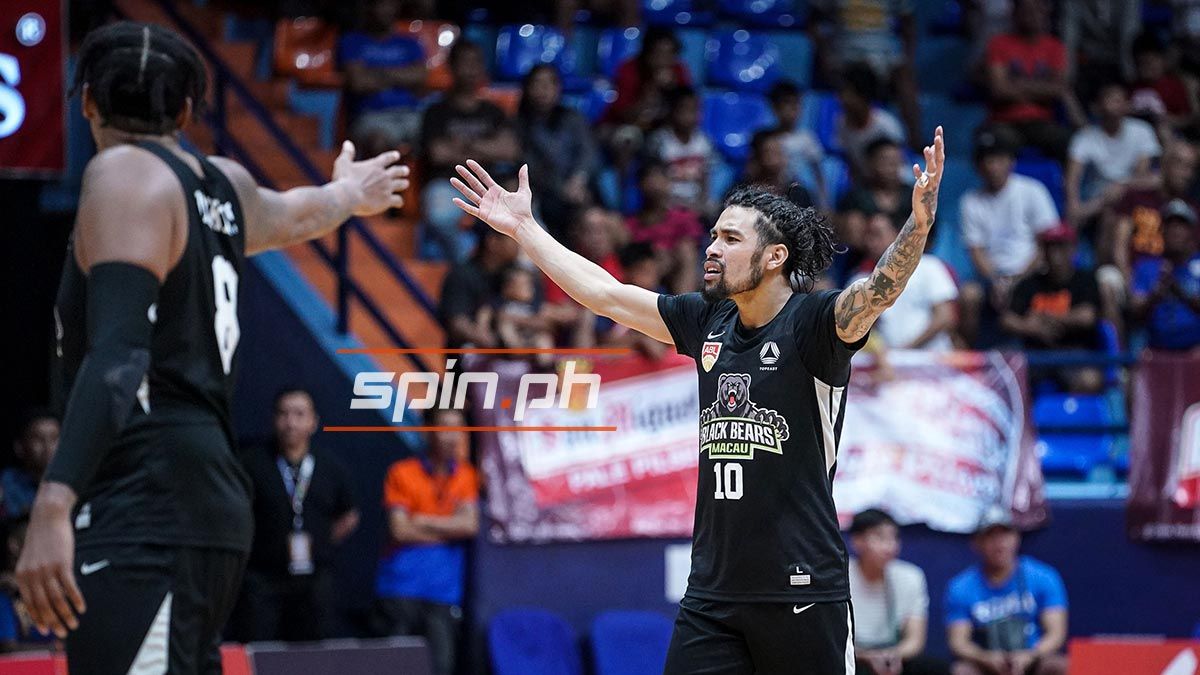 Mikh McKinney
This one's a legitimate ABL star as McKinney could rival the best scorers out there.
The Fil-Am guard was a handful when he made it to the ABL as he immediately won the Heritage Import MVP in his first season in 2017-18 after averaging 22.6 points on a 42-percent shooting from threes, together with 5.5 assists, 5.4 rebounds, and 2.2 steals for Chong Son Kung Fu.
The team changed its name to Macau Black Bears but McKinney remained as prolific as ever, posting an all-around statline of 28.8 points on a 40-prcent from downtown, alongside 6.9 assists, 5.8 boards, and 2.0 steals last year, highlighted by a 50-point night against Alab in the eliminations.
Fortunes, however, did not smile in his favor in 2019 as they bowed out at the quarterfinal stage.
McKinney was at it again this year, averaging 24.7 points as he shot 33-percent from beyond the arc, on top of 7.4 assists, 5.4 rebounds, and 1.7 steals for Macau before the cancellation of the season.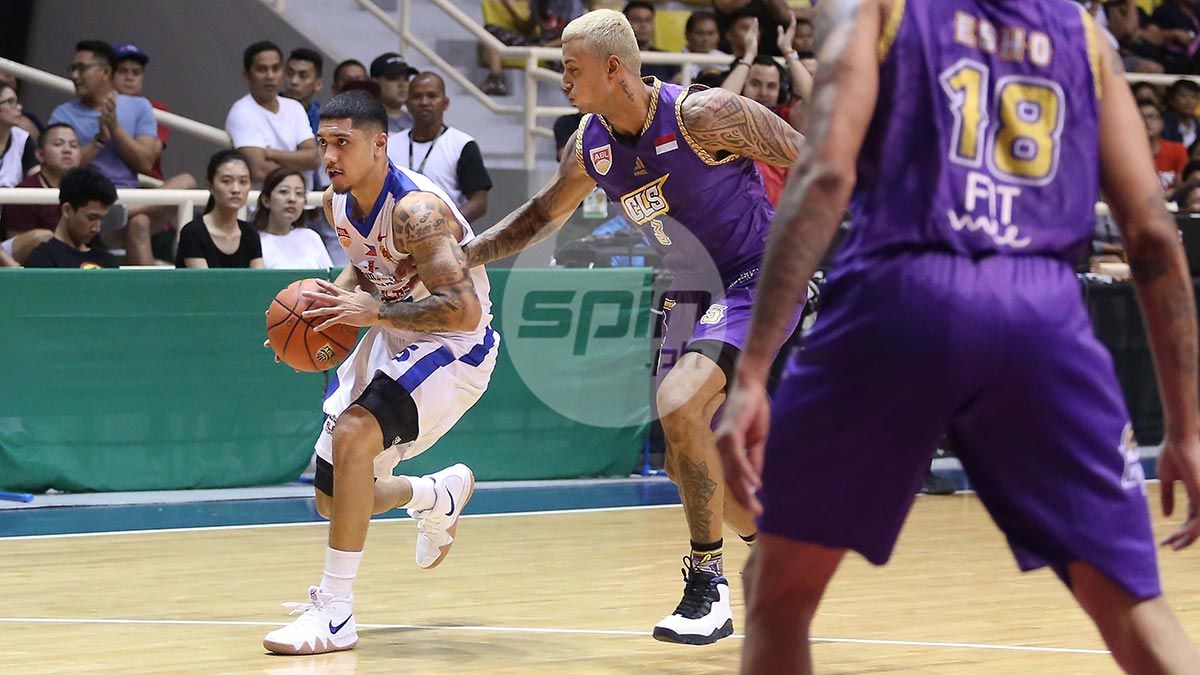 Ethan Alvano
The 6-foot-1 standout from California State-San Marcos only spent a season with San Miguel Alab Pilipinas in the 2018-19 campaign.
Awarded the starting job, the Fil-Am guard was a decent contributor for the Alapag-coached side, netting 7.3 points, 6.1 assists, and 4.2 rebounds.
Those numbers, though, weren't enough to help Alab get past Hong Kong Eastern in the quarters.
Alvano has since played for Hi-Tech Bangkok in Thailand.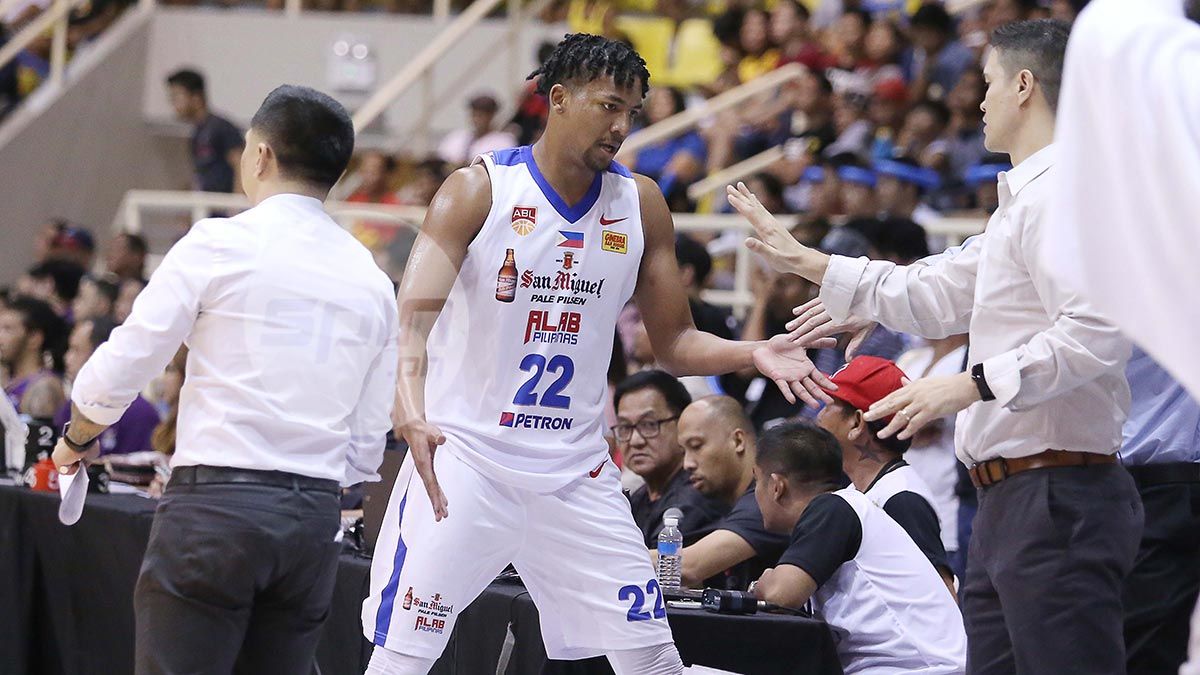 Brandon Ganuelas-Rosser
The younger brother of San Miguel forward Matt Ganuelas-Rosser made the most of his ABL stint to showcase his skills for Alab Pilipinas.
The 6-foot-7 forward from UC Riverside averaged 4.4 points and 2.9 rebounds in his maiden campaign in the 2018-19 season, before netting 4.9 points and 2.5 boards this year.
Ganuelas-Rosser remains a project, not just for Alapag but for Alab as a whole.
Jeremiah Gray
This uber-athletic guard looked poised for a breakout in the late stages of the 2019-20 season for Alab. Gray posted 8.4 points, 3.9 rebounds, 2.1 assists, and 1.1 blocks this year, and the upside remains high for this Fil-Am high-flyer.
Aside from Alab, Gray was also a fixture for the Mighty Sports team which won the 2020 Dubai International Basketball Tournament back in January.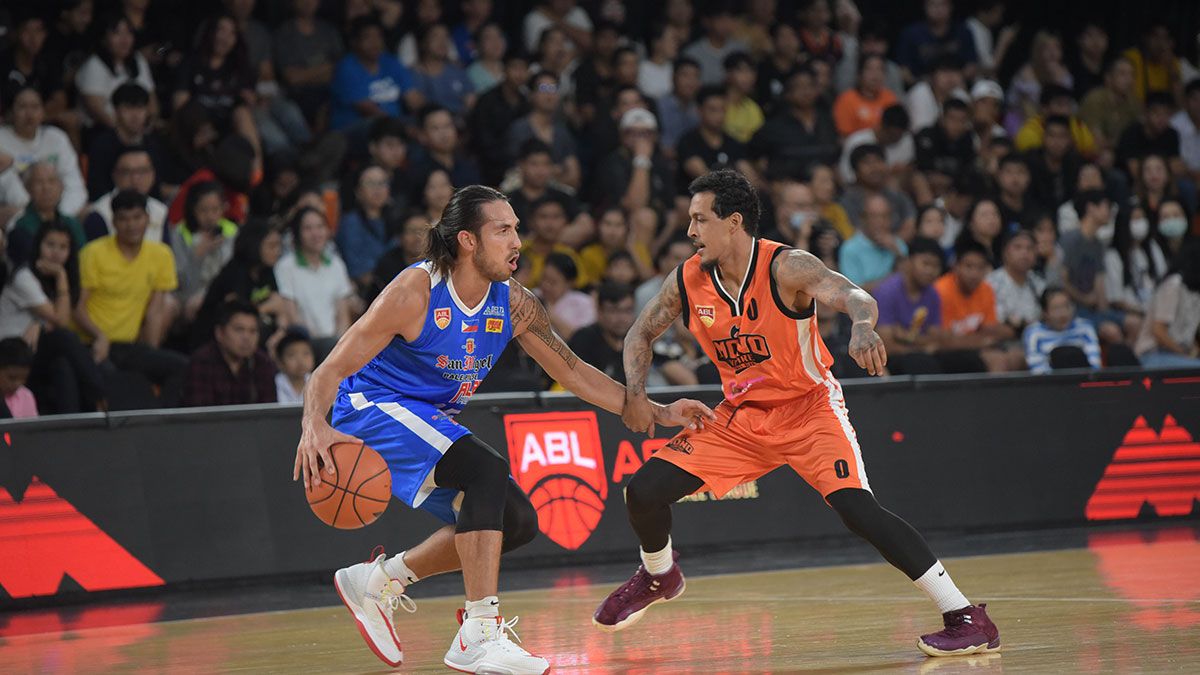 Jordan Heading
A former national youth team member, Heading was proving himself in his first season for Alab.
The Fil-Aussie marksman has established himself as a keeper for the Filipino club, averaging 7.9 points on a 36-percent clip from threes to go with 2.9 rebounds and 1.8 assists this season before the tournament cancelled.
Spin fans unite at the Spin Viber Community! Join the growing community now and complete the experience by subscribing to the Spin Chatbot.