[Editors' note: With this piece, SPIN.ph bares the second member of our Top 10 Sports Heroes of 2017 leading up to the announcement of our 2017 Sportsman of the Year]
AS he catches a pass beyond the arc, Jett Manuel sets his sights solely on the hoop, gathers himself, then launches a shot that he always seems so sure would swish through the bottom of the net.
Like how laser-focused he is when he takes his three-pointers on the court, the former University of the Philippines gunner and current Ginebra rookie shooting guard is the same when it comes to his other passion.
Civil Engineering has been his love aside from basketball, and he managed to juggle both, especially last year when he prepared for the ultimate tasks on the way to realizing both dreams.
"Out of high school, inisip ko na talaga kung ano gusto ko gawin, aside from basketball. Inisip ko talaga I wanted to get a license," Manuel said. "I could've gone business courses, but I wanted something concrete."
"Ever since, I wanted to be a civil engineer," he added. "I liked the idea of really building something for myself or creating something useful in the world."
Continue reading below ↓
Recommended Videos
So as he prepared for the Civil Engineering licensure exam while also staying in shape for the PBA Draft, Manuel would wake up "strictly" at 7 a.m., eat breakfast, study until lunchtime, go back to studying again until 4 p.m., head to the gym to train and "refresh his mind" for two hours, take a break, then study again before finally calling it a day at 10 p.m.
That was his routine for almost five months – the final push after studying the tough college course at the top school for five years.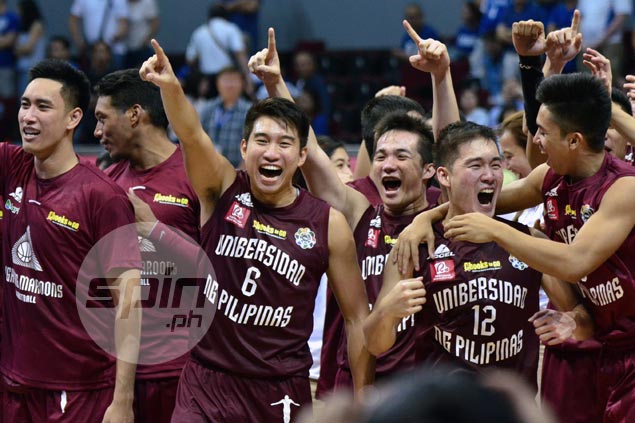 After proving that there is really nothing you can't do if you just put your mind – and body – into it, Manuel reaped the rewards of his hard work as he was among the 2,514 passers out of the 6,998 takers of the grueling two-day board exam last May.
Five months later, he heard his name get called in the rookie draft – with the 12th pick in the first round by no less than the league's most popular team.
As he looks back at his momentous year, Manuel still can't help but be amazed by how he got through it.
"Being a student-athlete, it was really tough," Manuel admitted. "I'm not going to lie and tell people na, 'Kaya.' Kaya, but like, it wasn't easy for me to do, because I really had to sacrifice a lot of things."
"And maybe now, it feels a little bit better na I get something out of my sacrifice," he added. "It was five years of studying and especially preparing for the board exam. It was really a challenge and I'm happy that I got through that challenge."
Epitomizing what a student-athlete is all about was more than enough for the 25-year-old Manuel to be named one of SPIN.ph's Sports Heroes for 2017.
Now having the distinction as the first licensed engineer to be drafted in the pros, Manuel is back to focusing on his hoop dream.
"As of right now, basketball talaga is my profession, so I'm taking it seriously, really working out every day, trying to get better physically. Yung engineering, siguro after na," Manuel, who signed a one-year contract with the Gin Kings last November, said.
But that won't stop him from being an inspiration to all student-athletes still trying to search for their other dreams.
"I hope from my story, athletes, especially, would realize the value of education, na basketball isn't the only thing that you can excel in," Manuel said. "I hope yung fear nila na maisip nila na, 'Hindi ko kaya gawin kasi mahirap ipagsabay' kaya talaga siya gawin, pero kailangan talaga mag-sakripisyo at pag-hirapan."
"Athletes … any na going into college, really take their studies seriously, kasi it's really going to help them after they pursue their sport," he added. "I really hope they can take from me na it's possible. Hindi ako yung pinaka-matalino, hindi ako yung number one lagi sa class, pero pinaghirapan talaga. Kaya talaga."