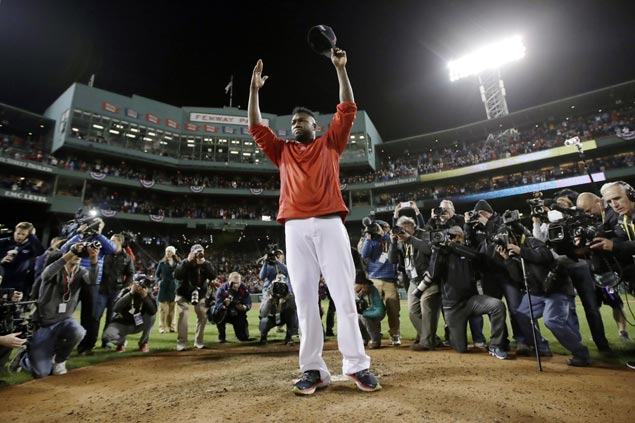 BOSTON — Cleveland closer Cody Allen hung on in the last two innings as the Indians beat the Boston Red Sox 4-3 Monday (Tuesday, Manila time) to complete a three-game sweep of their American League Division Series.
Red Sox slugger David Ortiz walked in the final plate appearance of his Major League Baseball career but could only watch from the dugout when Travis Shaw hit a game-ending flyout with a pair of runners on.
Rookie Tyler Naquin delivered a two-run single and Josh Tomlin pitched five strong innings for Cleveland, which opens the AL Championship Series against Toronto at home on Friday.