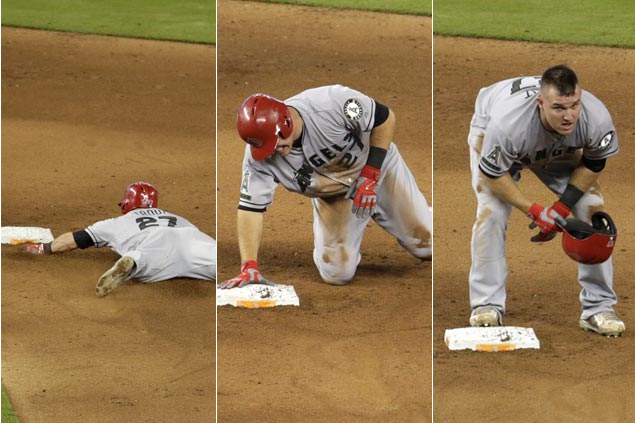 ANAHEIM, California — Mike Trout has undergone successful surgery on his injured left thumb, and the Los Angeles Angels slugger is likely to be out for at least six weeks.
Dr. Steve Shin performed surgery on Trout on Wednesday (Thursday, Manila time), the Angels said.
Trout had surgery on his ulnar collateral ligament and dorsal capsule. The typical recovery time for the procedure is six to eight weeks.
The two-time AL MVP injured his hand while sliding headfirst into second base in Miami on Sunday. Trout is off to another spectacular start to the season, batting .337 with 16 homers, 36 RBIs and a 1.203 OPS.
Angels manager Mike Scioscia hopes Trout has a chance to beat the estimated recovery time. Shortstop Andrelton Simmons had a similar surgery and returned in five weeks last season.