THREE players from the Philippines won individual awards in the recently concluded 2019 BFA Asian Championship in Taichung, Taiwan.
Diego Lozano won the Best First Baseman plum, while Erwin Bosito captured the Most Stolen Bases award. Jennald Pareja, meanwhile, took the Best Second Baseball trophy in the tournament also known as the Asian Baseball Championship.
The Philippines finished fifth in the competition after winning two games in the consolation round to end up with a 4-1 record.
The Filipino batters beat Hong Kong, 10-0, and Sri Lanka, 7-1, after they missed the super round that would given them a chance for a podium finish.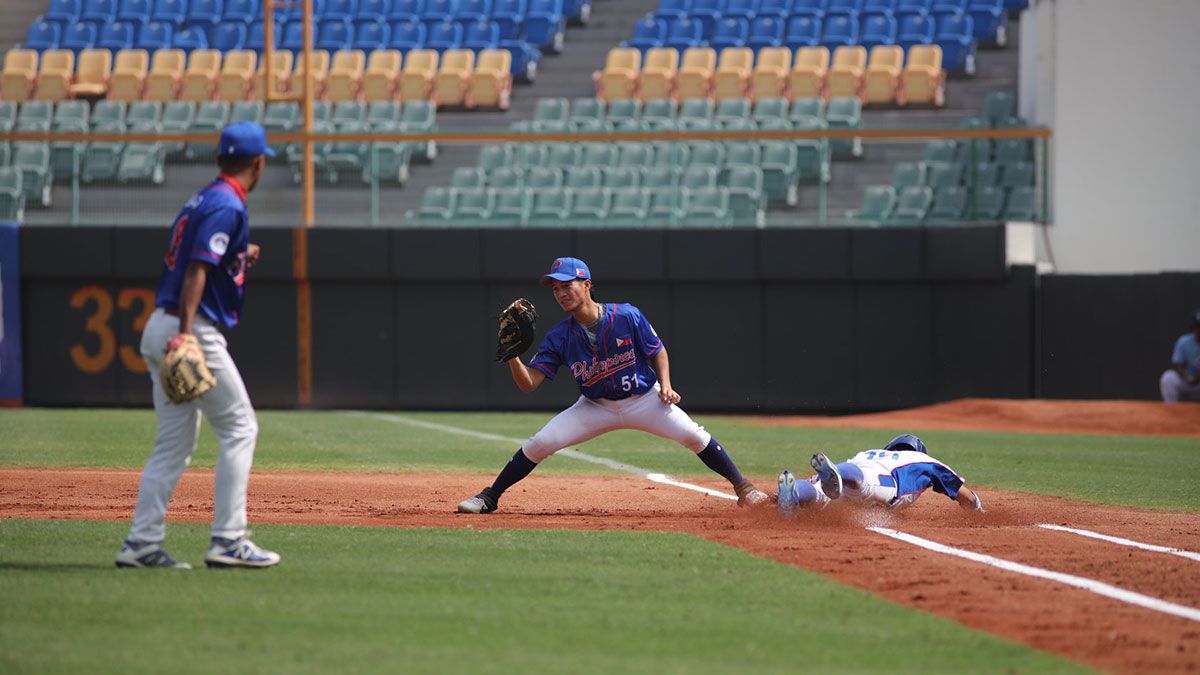 Continue reading below ↓
Recommended Videos
Host Chinese Taipei captured the crown after defeating Japan, 5-4, in the gold medal match, while China won the bronze medal after an 8-6 victory over South Korea.
Chinese Taipei and China clinched spots in the Olympic Final Qualifying Tournament after their podium finish. Japan is already assured of a spot in the Olympics being the host country.