OVER 1,000 runners including members of the Philippine Volcanoes and Lady Volcanoes national rugby football teams took part in Takbo Transcom Tayo Fun Run 2018 on Sunday at PhilSports Complex in Pasig City.
The first of a three-stage event put up to raise funds for Transcom Cares, the Manila races offered a unique running experience with several obstacles placed on the 5-kilometer and 3K race courses passing the Barangays of Ugong and Oranbo.
Jovan Masalunga, Sylvia Tudoc, Steven Near, Robert Jones, Rassiel Sales, Madille Salinas, Katrina Andrews and Hayes Monica Bolofer of the Philippine Rugby Football Union graced the event, along with Transcom Worldwide Philippines Inc. CEO for Global English Region Mark Lyndsell, other executives, employees and guests.
"Transcom being a part of the Volcanoes has been great that they support us and they share similar values to us to this fun run it gets everyone together like what we are in the Philippine Rugby family," said Masalunga.
The second part of the series also sponsored by PLDT Alpha is set at Transcom's Bacolod site on May 27 with the third set in Iloilo on May 28.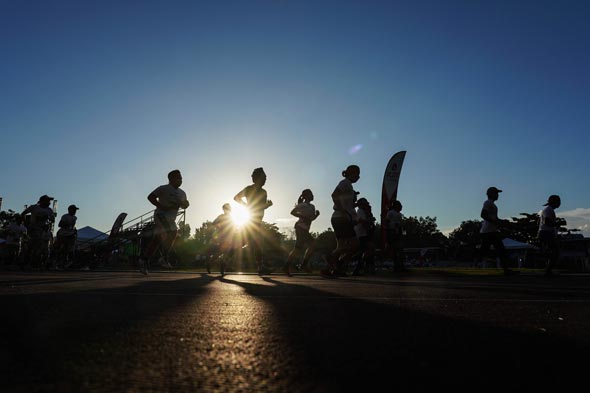 Continue reading below ↓
Recommended Videos