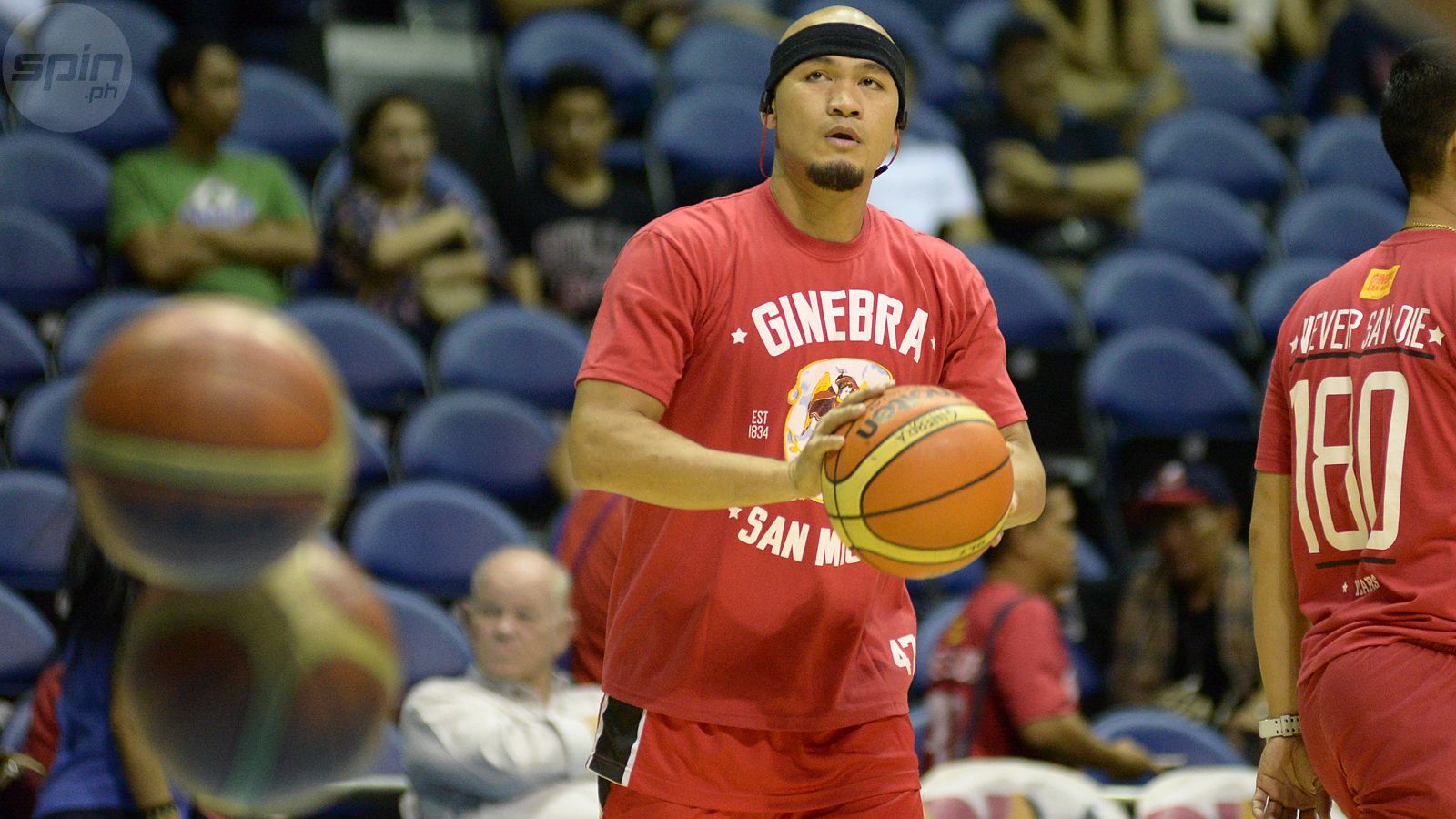 Easy does it
You'd be surprised by type of music Mark Caguioa listens to before games
MARK Caguioa grew up in the nineties and dressed like a rapper during his early years in the league.
But when it comes to music that will calm his nerves before PBA games, the Ginebra superstar doesn't listen to rap or synth-loaded New Wave or guitar-driven Thrash Metal, but to lighter sounds from the era of his parents.
"I don't think too much of the game because sometimes, if you're too focused, medyo baka mas lalo pang mapasama 'yung laro mo, so I don't think too much of the game and I listen to oldies music," Caguioa confided to Spin.ph.
Caguioa said he finds the sixties love songs relaxing, which is why he keeps a few of them on his playlist.
"For me, when you're getting older, just to relax, (it's) the sixties love songs. That's what I listen to," the former league MVP said.
Like Caguioa, Rain or Shine rugged guard Ryan Arana likes listening to love songs on his way to the game.
However, upon his arrival at the venue, Arana usually heads to the nearest Starbucks to buy coffee.
"Nagpupunta ako sa Starbucks for caffeine. Pampa-energy pagdating sa game, tapos stretching," said the left-handed Arana, one of Rain or Shine coach Yeng Guiao's pesky defenders.
"With coffee, pampabuhay ng dugo. Adrenaline iyan para sa akin."