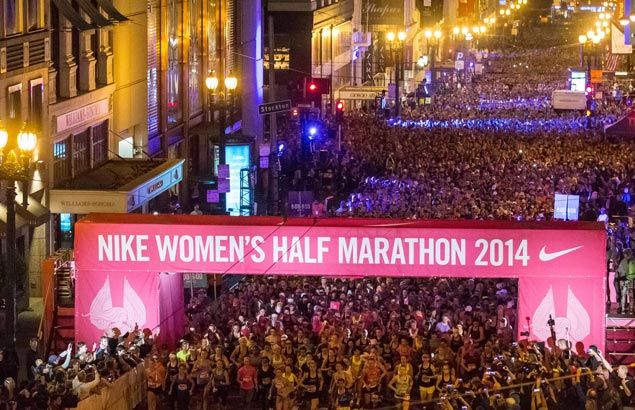 MANILA has been included for the first time in the Nike Women's Race series in its 2015 tour of major cities around the world.
The new Nike Women's Event series — which includes the Nike Women's Race Series and N+TC Tour — invites more than 200,000 women around the world to celebrate and experience the power of sport through a series of one-of-a-kind, high-energy running and training events.
The series kicks off on March 8 with the Nagoya Women's Marathon and N+TC Tour Shanghai and wraps up this fall with the Nike Women's Half Marathon San Francisco.
According to the Nike website, the Manila race is scheduled for May 9, a Saturday. Details are forthcoming.   
The announcement is a welcome one for Pinoy runners especially after the Swoosh skipped Manila in its 2014 edition of their popular WE RUN global running series. The last Nike run event was held in 2013 in the city of Marikina.     
The Nike Women's Race Series will be the world's largest race series designed for women. The races motivate runners of all levels to push their limits by offering a variety of distances — ranging from 5k to half-marathon — on epic courses in 20 cities around the world including Toronto, London and Hong Kong.
Among the details designed specifically for women, runners completing each race will earn a custom finisher necklace distinctive to their city.
The cities included in the 2015 Nike Women's Race series are: Amsterdam, Berlin, London, Guangzhou*, Hong Kong*, Istanbul*, Lima*, London, Medellín*, Manila*, Mexico City*, Milan, Moscow*, Nagoya, Paris, Quito, San Francisco, Seoul, Stockholm*, Taipei and Toronto*. (*Cities hosting a Nike Women's race for the first time).