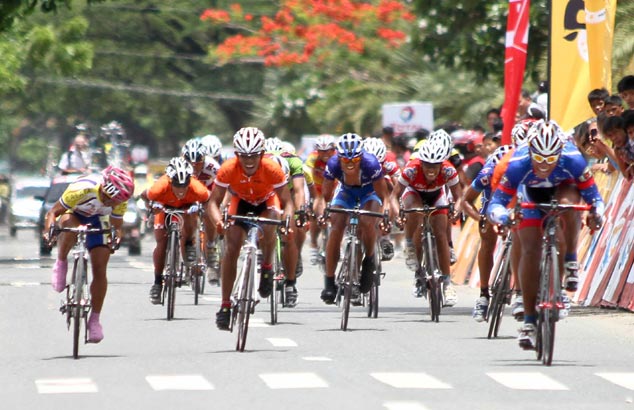 The favorites are still bunched together, separated by mere seconds, but the overall title could be decided today (Thursday) when Ronda Pilipinas travels from Lingayen to Baguio City for Stage 12.
Mark Galedo holds a very slim lead of 16 seconds, which could be easily overhauled in the 96.7-kilometer climb to the City of Pines.
It is not the dreaded figure-eight Baguio stage that decided most of the multi-stage races in the past, but with one Category 4 ascent and a make-or-break climb that is "beyond categorization" by international standards, the stage is expected to separate the men from the boys.
The riders got a well-deserved break on Wednesday before action resumes with Thursday's tough climb followed by a 27.4-km. individual time trial also at the Summer Capital and flat rides from La Union to Tarlac and Valenzuela to Manila.
Galedo has an overall time of 42 hours, 25 minutes and 50 seconds while in second place is Harvey Sicam (42:26.06), nephew of the late Tour champion Jacinto Sicam.
V-Mobile's Oscar Rindole (42:27.14) is running third followed by Lloyd Lucien Reynante, son of the two-time Tour champion Manuel 'Mawi' Reynante. All are within seconds of each other and are just a few minutes ahead of the other riders in the top 15.
Cris Joven and Irish Valenzuela occupy fifth and sixth places, respectively, while Rey Martin is in seventh spot followed by 2006 Padyak Pinoy champion Santy Barnechea, Joseph Millanes and Baler Ravina.