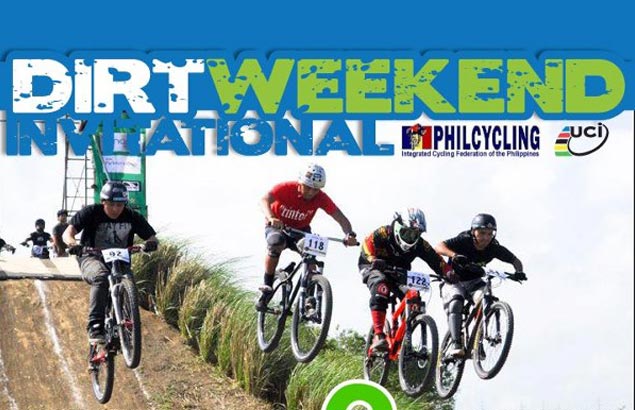 THE annual Nuvali Dirt Bike Week Invitational got a huge shot in the arm as the April 26 to 28 meet in Laguna will now be sanctioned by both the world governing body for the sport and the country's national federation.
With the Union Cycliste International (UCI) now supervising the event hand-in-hand with Philcycling, riders competing in the tournament will now stand to earn corresponding UCI points.
The latest innovation adopted for the 2013 edition of the competition was officially announced on Monday during its formal launching at the Skinny Mike's Resto and Sports Bar at the Bonifacio Global City.
UCI commissaire Beatrice Lajawa of Malaysia, Philcyling officials Atty. Avelino Sumagui and Jose Villar Jr. led officials who attended the affair along with event organizer Athena Mendoza, and Ayala Land Inc. vice-president Aniceto Bisnar Jr.
"For the first time, the race will be sanctioned by the UCI and Philcycling, and riders stand to earn UCI points," stressed Sumagui.
Events at stake include Cross Country Olympics, Cross Country Team Relay, and Four Cross, with all participants expected to secure their respective licenses from Philcyling.
Mountain bike event has also been organized according to specific UCI regulations.
Among the teams seeing action include Bikeworx, Sabak, Potato Corner, Yellow Cab, KTM, John Wilkie, EXO (Executive Off-Road Cycling Association), Cycleline (Mindanao) and Prima/ Isuze D-Max.
Adding prestige to the meet is the presence of former national players joining the weekend competition, among them Eusebio Quinones, March Aleonar, Frederick Feliciano, and Alvin Benosa.
"The race will be one of the basis, too, for selecting the riders who will carry the country's colors in the Myanmar Southeast Asian Games," added Villa.
Aside from its modern appeal, Nuvali is slowly earning a reputation as home of the best sports venues such as marathons, fun runs, wakeboarding, and cycling at par with world standards.