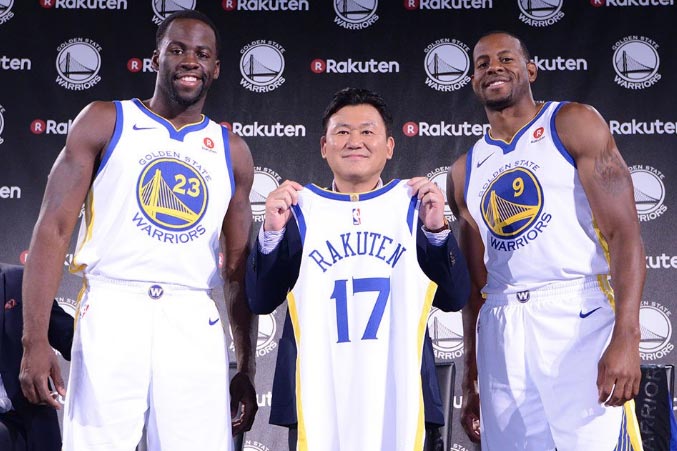 THE Golden State Warriors agreed to the biggest NBA advertising patch deal to date with a three-year jersey sponsorship with Japanese e-commerce company Rakuten.
According to a report by ESPN's Darren Rovell, the reported deal announced on Tuesday (Wednesday, Manila time) is worth $20M per year, nearly double than the contract of the Cleveland Cavaliers with Goodyear.
The Warriors showed Rakuten's red and black logo on their white jerseys in a press conference Tuesday, while a white logo will be featured on their blue jerseys and a gold logo on their slate uniforms.
Rakuten, owner of chat app Viber, e-book brand Kobo and cash-back site Ebates, also signed a four-year jersey sponsorship deal with FC Barcelona worth $262 million.
Warriors chief marketing officer also told ESPN they received bigger offers but chose Rakuten, saying 'we felt in order to grow our global vision, we had to be aligned with a global brand.'
"We want to be a household name like Google and Facebook," said Rakuten founder and CEO Hiroshi Mikitani, whose company brought in $7 billion in revenue in 2016. "Our partnership in Barcelona has helped us in Spain, and the Warriors will certainly be a pillar of getting us there in United States."