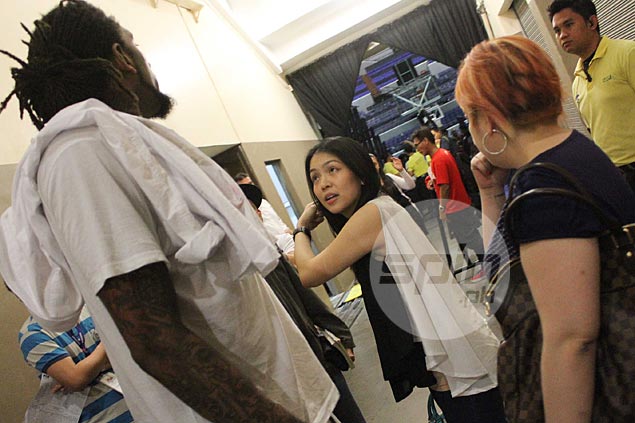 With those words, Petron import Renaldo Balkman started to issue an apology and explain his actions after his infamous meltdown on Friday when he confronted referees, shoved teammates and coaches, and attacked Boosters star Arwind Santos.
In an exclusive interview with Spin.ph, Balkman said he merely wanted to complain to the referees and took offense when teammates Ronald Tubid and Santos tried to hold him back, saying he is not used to being touched by other people.
"That was why I was telling them, 'Don't touch me!'" he said.
Still, he admitted that is no excuse for his behavior during the final seconds of a 73-83 loss to league-leader Alaska, where he also shoved both Tubid and assistant coach Biboy Ravanes.
"I am a professional, I am not supposed to do that. I already apologized to Arwind (Santos), his family and my teammates, including our bosses," said the apologetic import.