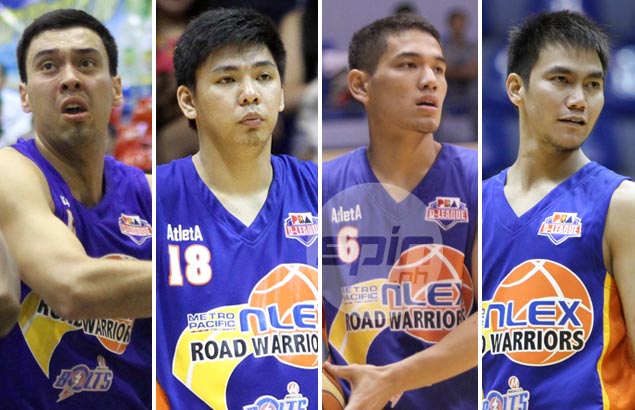 NLEX has expressed its intention of applying for a Philippine Basketball Association franchise as early as next season, even if the road to the pro league may be anything but easy for a third Manny Pangilinan-owned ballclub.
Team manager Ronald Dulatre has bared that the company plans to take its act to the pro league after a dominant campaign in the PBA Developmental League where the Road Warriors have won all three titles staked so far.
"Yes, nasa plano talaga namin yan. Actually ipinu-push namin kay Boss MVP (Manny Pangilinan) yan", bared the soft-spoken official.
Now may be as good a time as any for the company to make the jump to the pro league, especially if it can get the concessions it needs from the PBA board to form a competitive team.
The Road Warriors has several potential stars which it can elevate from its D-League team, among them seven-footer Greg Slaughter, NCAA MVP Ian Sangalang, FEU star RR Garcia, Letran ace Kevin Alas, Garvo Lanete, and Matt Ganuelas.
The board has the option to grant concessions to new teams, from draft picks to the option to elevate players from amateur ballclubs like in the case of Welcoat (now Rain or Shine) in 2006.
Welcoat was allowed to elevate three players from its multi-titled PBL team, a concession it exercised by signing Jay-R Reyes, Junjun Cabatu and NCAA MVP Jay Sagad.
However, a third MVP-owned team after Talk 'N Text and Meralco faces potential roadblocks in the board where a huge bloc of voting members is controlled by the rival San Miguel group.
According to Commissioner Chito Salud, an expansion team needs a three-fourths vote from the board to enter the league.
Salud said fielding a team in the league at this time makes good business sense.
"This would be the perfect time to join the PBA considering that the fans are beginning to respond, and the fans are back as shown by our live attendance and gate receipts and the players are playing their hearts out," he said.
"For any commercial entity that wishes to advertise and promote their products, the PBA is a very effective marketing vehicle especially at this time."