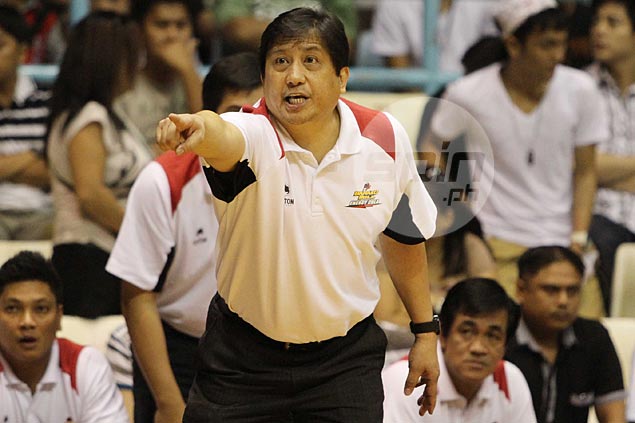 Barako Bull team manager Raffy Casyao said management felt Ramos is the best man to lead the team in the transition from Toroman, who he said was only hired by the Energy Cola under a short-term arrangement aimed primarily as an apprenticeship for Ramos.
"We chose to stick with the old system. We feel disrupting or adapting a new system with just two weeks to go before the opening might be challenging for us in terms of adjustment," Casyao told Spin.ph.
At the same time, the amiable Barako official vehemently denied having considered ABL champion coach Leo Austria of San Miguel Beer for the position.
[For full story, see Barako to trade No. 4 pick to Ginebra for Ababou, fifth pick for Petron subs]
[For full story, see story Rajko understudy Ramos keen to mirror Uichico success after Jacobs apprenticeship]
"Since he took over as our team consultant, he knew that the partnership will not last long," said Casyao, adding Toroman's contract as team consultant is until February 2014.
"We know coach Rajko won't have a hard time looking for a new team to coach. Kaya we gave him a few months of allowance. He knows one year lang talaga s'ya with us. So we gave him three months of leeway kaysa naman itali pa namin sya hanggang February. That would've been unfair."
A source told Spin.ph that Koy Banal is still set to move from Petron to join the Barako Bull coaching staff.