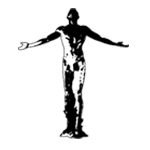 University of the Philippines
The UP Fighting Maroons languished at the bottom of the Season 74 standings for the third consecutive year capturing just two out of the 14 games in the regular season. The good news is that the Fighting Maroons will be back in full strength this year.
Guard Mark Lopez is back after he was sidelined last season with an injury giving the Fighting Maroons an added veteran presence with the likes of Mike Gamboa, Gelo Montecastro and Alvin Padilla.
Mike Silungan will once again be the Fighting Maroons' top scoring option while there's no way but up for Jet Manuel after winning last year's Most Improved Player. Raul Soyud, a transferee from West Negros University, showed a glimpse of what he can bring in scoring during the preseason while Alinko Mbah will be leaned on for his defense.