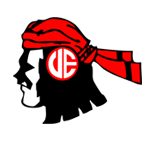 University of the East
By most standards, the Warriors still looked like a work in progress as they embark on another campaign under coach Jerry Codinera.
One of the most successful teams in league history, the Warriors slumped to a 3-11 (win-loss) slate in Codinera's first season as a coach and there are doubts on whether they can turn it around with the team that they have this year.
With Paul Zamar, Biboy Enguio and Lucas Tagarda out of the line-up, Roy Sumang is expected to step into the role as UE's top scoring option. Second-year player Chris Javier, a former San Beda Red Cub, will also be asked to fill the gap in the center position.
Codinera can only hope players like Erwin Duran, Jhon Sumido and Adrian Santos – as well as rookie Carlos Valdez – can provide enough support to make the Warriors competitive this season.