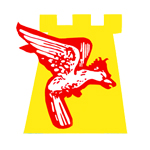 Mapua Institute of Technology
Can Mapua finally take advantage of its formidable roster in Season 88?
On paper, the Cardinals were considered a title contender last year—they had a dominant big man in Yousef Taha, a scorer in Josan Nimes, a lockdown defender in Kenneth Ighalo and a decent playmaker in Jonathan Banal.
With those pieces, the Cardinals were considered a title contender. But they failed to capitalize as they missed the Final Four with a 7-11 win-loss mark.
Gone are veterans Allan Mangahas, Mark Sarangay, and Jason Pascual this season, but the Cardinals remain a strong team as they have brought in capable players to replace them.
Swingmen Gab Banal and Joseph Eriobu are the Cardinals' notable recruits from the UAAP. Although Eriobu has only shown flashes of brilliance, Banal has already become a major contributor for the squad, leading Cardinals in scoring and minutes played in the Filoil Flying V Preseason Cup.
Jessie Saitanan and Mark Brana are two other transferees who have been dependable for the Cardinals in the preseason. Either one could start at power forward.
Point guard Andoy Estrella is another one of their rookies elevated from their juniors' team who has shown he's ready to play in the men's division.
With another strong lineup, it's up to the coaching of Chito Victolero on whether they could contend or just have another underachieving season this year.