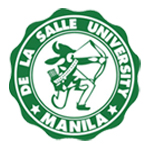 De La Salle University
Season 75 marks a new beginning on several fronts for the Archers.
The hiring of coach Gee Abanilla, who replaces Dindo Pumaren, and the arrival of celebrated rookie Jeron Teng show just how determined the Archers are to regaining their place among college basketball's elite after missing out on the Final Four the last two seasons.
Teng, a son of former pro Alvin who is best known for his 104-point performance in a high school game, will be reinforcing an Archers core that had largely stayed intact except for the departure of Simon Atkins and Maui Villanueva.
Norbert Torres remains the team's post presence, while LA Revilla, Jovet Mendoza and Joshua Webb will provide the leadership. Yutien Andrada is also back after an injury sidelined him late last season.
But on how quickly Abanilla, a longtime assistant of the Pumaren brothers, can put it all together will determine the Archers' fate this season.