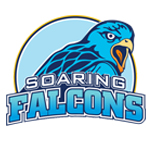 Adamson University
After a breakout season that saw them reach the Final Four with the second-best record of the elimination round and deal the only blemish in champion Ateneo's card, the Falcons will have to overdo themselves again if they are to avoid crashing back to earth.
The departure of point guards Lester Alvarez and Jerick Canada as well as forwards Jan Colina and Janus Lozada has left gaping holes in the Falcons' line-up, and untested players will now be asked to fill the gap.
Adamson, at least, can still count on Alex Nuyles, a member of the Mythical Team last season. But it remains to be seen if players like Eric Camson, Rodney Brondial and Roider Cabrera can step up, or if an untested Ryan Monteclaro can fill the huge void at point guard.
Coach Leo Austria, no doubt, has a tough job in his hands.