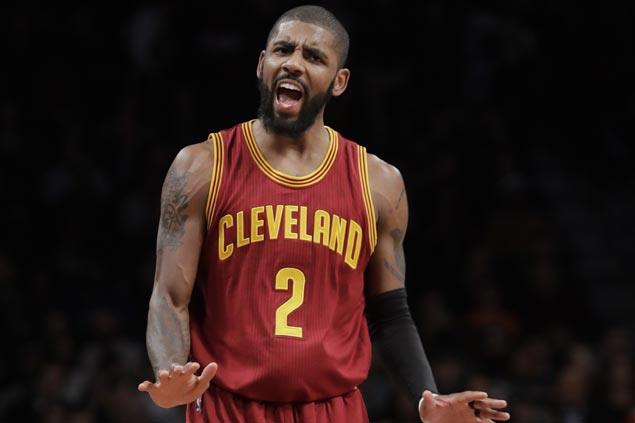 THE Cleveland Cavaliers fought back from a double-digit deficit to rip the lowly Lakers, 125-118, on Sunday in Los Angeles (Monday, Manila time).
Kyre Irving showed the way for the Cavaliers, who rallied from 68-79 behind in the third.
An Irving triple put Cleveland ahead, 109-106, with four minutes to play and they held on to bounce back from a loss to the Los Angeles Clippers.
Irving finished with 46 points as the Cavaliers notched their 46th win in 69 outings.
LeBron James scored 34 on 13 of 22 shooting, Kevin Love delivered 21, while no other Cleveland player came close to delivering double-digit scores.
The Lakers, at the bottom of the Western Conference, absorbed their fifth straight loss and 50th in 70 games even as D'Angelo Russell came up with a fine game.
Russell came up with 40 points on 14 of 22 shooting, while the rest of the Los Angeles starters also scored in double figures.
Fil-American guard Jordan Clarkson had 19 points, Brandon Ingram scored 18, while Julius Randle and Ivica Zubac had 10 points each.