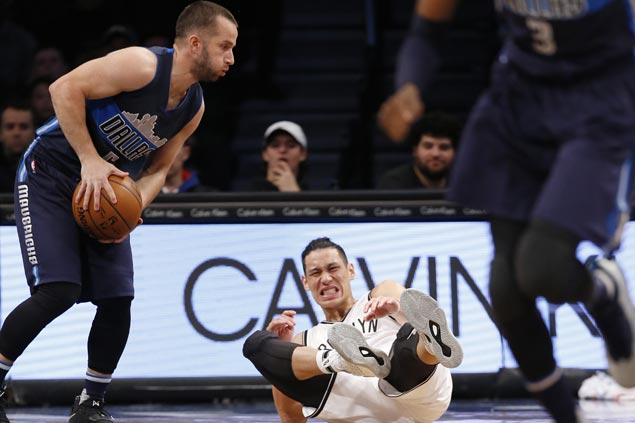 JJ BAREA sparked a huge late run to power the Mavericks to a 111-104 victory over the NBA worst Nets on Sunday in Brooklyn (Monday, Manila time).
The Mavericks bounced back from a loss to the Philadelphia 76ers, registering their 30th win in 69 games.
Barea scored nine straight points capped by a triple that gave the Mavericks a 103-96 lead with a little over to minutes to play.
Dirk Nowitzki scored 23 on 9 of 17 shooting, while Barea finished with 20 points.
Harrison Barnes went 8 for 15 and finished with 19 points, while Wesley Matthews added 15 points.
The Nets absorbed their second straight loss and 56th in 69 games.
Brook Lopez scored 27, while Spencer Dinwiddie came off the bench to add 18 for Brookly